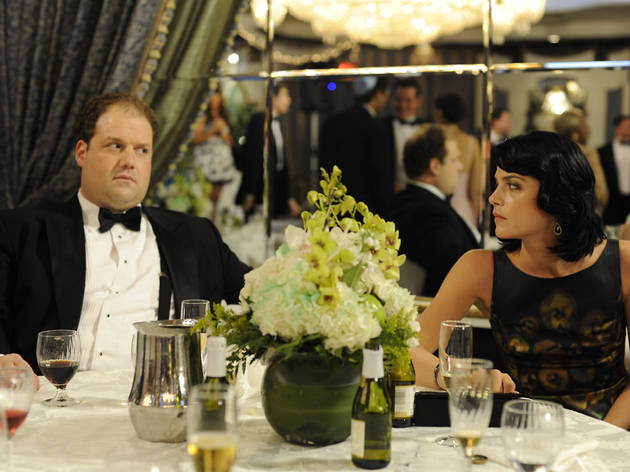 Time Out dice
Todd Solondz no sólo es uno de los pocos auteurs que existen en el cine actual; también es una especie de Santo Patrono de los desadaptados, marginados y demonios de la clase media. A lo largo de su carrera, ha encontrado un margen casi bíblico para transformar la escoria de la sociedad (pederastas, violadores, bullys) en seres empáticos y con derroches de humanidad, gracias al humor negro y la disección tan natural de sus fallas. Desde Welcome to the Dollhouse hasta su nueva cinta, Dark Horse, sus personajes son más comunes que corrientes, y con más fallas, que virtudes. Y es por esta razón, que son memorables.
Su nuevo héroe, por llamarlo así, es Abe, un hombre gordo de 35 años que vive con sus padres y colecciona juguetes. Su vida es una mezcla de impotencia, de tristeza e ira, hasta que conoce a Miranda, una mujer a la cual le pide matrimonio en la segunda cita (Ella responde: "Quiero quererte". Él: "Eso para mí no es suficiente").
Dark Horse no es una historia de amor, es un tratamiento sobre la soledad que orilla a la gente a mentir y solventar sus dudas emocionales entre máscaras. Solondz muestra una madurez como guionista, en la que es quizás, su obra menos visceral, pero más inteligente hasta la fecha.
Detalles
Detalles del estreno
Reparto y equipo
Director
Todd Solondz
Reparto
Christopher Walken
Mia Farrow
Justin Bartha
Selma Blair

Los usuarios dicen