Qué esperar cuando se está esperando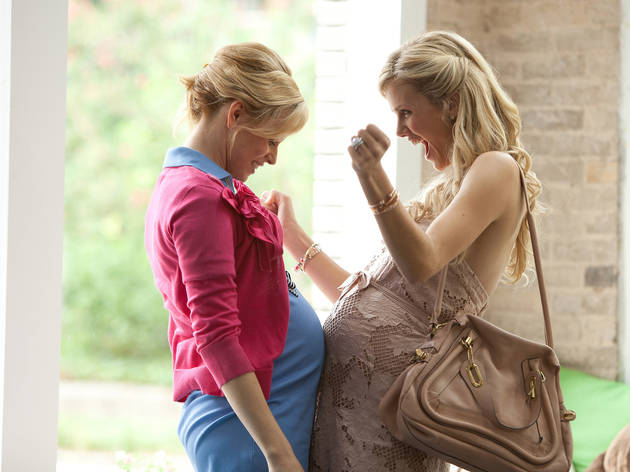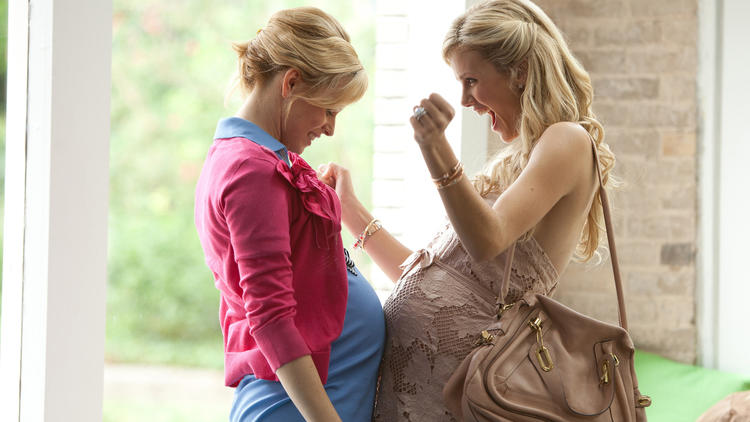 Time Out dice
Si tuviéramos que contestar la pregunta que plantea el título de esta cinta, la respuesta sería "una gran, gran decepción". Vaya, tampoco esperábamos un trabajo de reflexión o critica social, pero por lo menos que fuera una película medianamente decente, como lo fue en su momento A él no le gustas tanto (ambas basadas en best sellers de autoayuda). Sin embargo, What to expect... es una película tan sosa y atiborrada de clichés que funciona como el mejor método anticonceptivo de 2012.
La cinta está construida gracias a un puñado de episodios que plantean diferentes facetas y aproximaciones del embarazo; cada historia tiene una pizca de humor que desafortunadamente provocan sonrisas a medias, con personajes desangelados y situaciones forzadas que derivan en diálogos prosaicos y escatológicos. Ni con el elenco de celebridades (Jennifer Lopez, Cameron Diaz y Brooklyn Decker) la película toma ritmo; la culpa es del director Kirk Jones, quien no se dio cuenta a tiempo que sus personajes masculinos debían de tener algún significado y no debían ser simples donantes de espermas.
Jones no tiene un interés particular por explorar los altibajos emocionales de una pareja cuya vida se ha transformado por un embarazo; más bien, las problemáticas que esboza tímidamente son exageradas, predecibles y, para nuestra mala fortuna, sus actores no ayudan a concebir empatía (J-Lo es pragmáticamente artificial). What to Expect... ni siquiera es apta para verla un domingo nublado: es la típica cinta cuyo destino es ser acompañante de viajes en un camión de tercera categoría.
Detalles
Detalles del estreno
Reparto y equipo
Director
Kirk Jones
Guionista
Heather Hach, Shauna Cross
Reparto
Cameron Diaz
Elizabeth Banks
Anna Kendrick

Los usuarios dicen