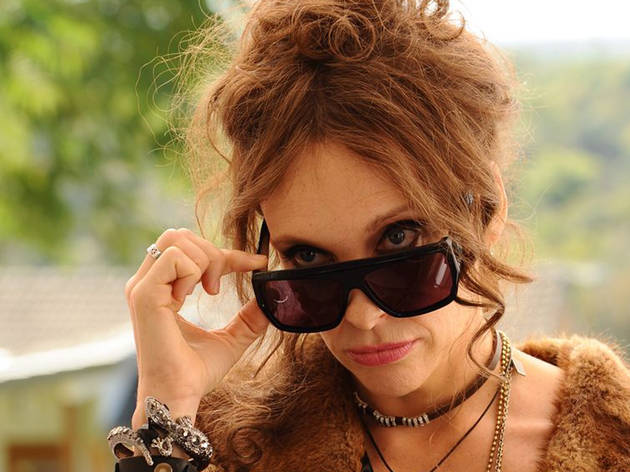 Time Out dice
Tal vez es el mayor despliegue de histeria femenina desde Dr. T and the Women de Robert Altman—pero sin la autoconciencia de esa película–. Lo más reciente del director P.J. Hogan (La boda de Muriel) tiene lugar en un pequeño pueblo de Australia en el que todos parecen estar fuera de balance (pero sólo algunos de ellos lo saben). Cuando la madre de cinco chicas es enviada a un hospital mental, el padre de éstas (Anthony LaPaglia) trae a la excéntrica Toni Collette para que las cuide —sin importar que la nueva empleada esté también un poco zafada.

Las niñas, señaladas como freaks a sus espaldas, temen heredar la inestabilidad mental de su mamá, pero en este insufrible y bufonesco mundo no hay manera de separar la locura de la cordura. La extraña teoría de nuestra heroína es que, en lugar de convictos, Australia fue fundada por lunáticos como parte de un experimento masivo; las celebridades exitosas como Kylie Minogue funcionan como un "grupo de control".
El propio proyecto de Hogan no tiene tales controles, aunque la hija mayor del clan (Lily Sullivan) es un pequeño centro de calma en medio del caos. En cuanto un cazador de tiburones (Liev Schreiber) entra en la lucha, el tono del filme cambia de alocada a sensibilera; y la narrativa, de áspera a realmente irritante. La inspiración artística puede ser cercana a la locura, pero Mental está simplemente chiflada.
Detalles
Detalles del estreno
Fecha de estreno
viernes 25 octubre 2013
Duración
116 min.
Reparto y equipo
Director
PJ Hogan
Guionista
PJ Hogan
Reparto
Liev Schreiber
Toni Collette
Anthony LaPaglia
Kerry Fox