Francis Alÿs: Relato de una negociación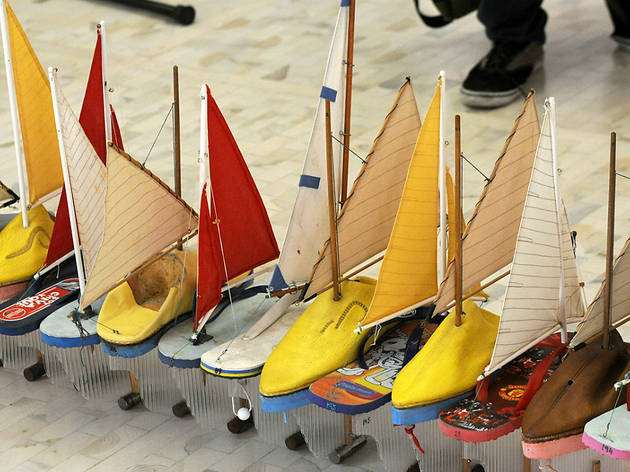 1/8
Foto: Arturo López. Cortesía Conaculta
2/8
Foto: Arturo López. Cortesía Conaculta.
3/8
Foto: Arturo López. Cortesía Conaculta.
4/8
Foto: Arturo López. Cortesía Conaculta
5/8
Foto: Cortesía Museo Tamayo
6/8
Foto: Miguel Pineda
7/8
Foto: Miguel Pineda
8/8
Foto: Miguel Pineda
Time Out dice
Un diálogo entre la pintura y el performance, eso es la exposición Relato de una negociación, de Francis Alÿs. La muestra resulta ser una oportunidad para descubrir (o redescubrir) la obra de este artista belga, quien se ha consolidado como uno de los más importantes en el arte contemporáneo.

Conformada por decenas de pinturas, esculturas, dibujos, videos e instalaciones, esta muestra incluye tres de sus más recientes trabajos: Don't cross the bridge before you get to the river (2008), Tornado (2000.-2010) y Afganistán (2011-2014).

La curaduría, a cargo de Cuauhtémoc Medina, no está exenta del uso poético y alegórico, ni de la reflexión política y social, comunes a cada una de las obras y temáticas que aborda Alÿs. La producción del artista ha sido expuesta en recintos tales como el Museo de Arte Moderno (MoMA) de Nueva York.

Entre las piezas se destaca la serie Afganistán, la cual presenta una crítica de cómo los medios de comunicación han creado un tipo de "ficción occidental" sobre los conflictos bélicos, así como de las personas que están expuestas a éstos. Incluso, en una de las obras se puede leer la inscripción "Artista de guerra", que ubica al creador en una posición similar a la del corresponsal y tal vez, mucho más poderosa.

Reel-Unreel forma parte de esta serie. Este filme está inspirado en los juegos callejeros de niños afganos y plantea una reflexión sobre la imagen real e irreal que transmiten los medios occidentales sobre Afganistán.Otra obra que llama la atención es Tornado. Alÿs viajó a una zona de la República Mexicana en la que se generan muchos tornados y filmó sus intentos por correr dentro del ojo del huracán. Para el artista, la tormenta de polvo es una metáfora del colapso de un sistema político.

Después de su estancia en el Museo Tamayo, la muestra viajará al Museo de Arte Latinoamericano de Buenos Aires (MALBA). Esta exposición estará acompañada por un programa de actividades como talleres, visitas guiadas, conversaciones y seminarios.
Detalles
Los usuarios dicen