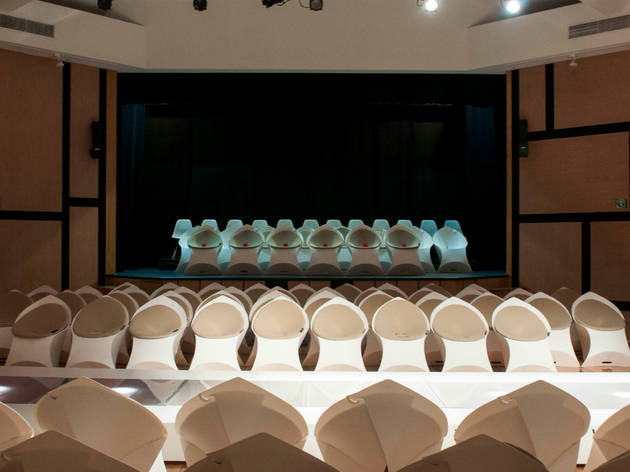 El Anglo Arts Centre se presenta como un espacio de fortalecimiento cultural entre Reino Unido y México.
Si eres un amante de la cultura británica y las artes escénicas, el Anglo Arts Centre se conviertirá en uno de tus espacios favortitos ¿por qué? Muy sencillo: este recinto ubicado en la San Rafael es el primer centro cultural británico en la Ciudad de México.
También forma parte de The Anglo Mexican Foundation y debe sus actividades a Anglo Arts, es un espacio especialmente dedicado a las expresiones artísticas y se desenvuelve como un foro abierto al público.
Tras la remodelación, este recinto luce un espacio hexagonal versátil, íntimo y de estilo modernista. El escenario cuenta con proscenio, tramoya y telón, asientos desplazables para adaptarse a cualquier presentación, luces en todo el foro -el techo funciona como pantalla para las luces, lo que provoca la sensación de que la iluminación viene de todos lados- para usar según la ocasión.
Sus instalaciones albergarán espectáculos teatrales, conciertos, exposiciones de artes plásticas y audiovisuales, así como talleres y conferencias, pues cuentan con el equipo técnico necesario (audio, luces, proyectores, micrófonos, etc.) para presentar diferentes actos artísticos y culturales.
La programación del Anglo Arts Centre contribuye a la misión de The Anglo Arts Foundation de acercar la cultura británica a la comunidad mexicana, así como el intercambio y colaboración entre ambas naciones. También es un espacio multiusos para empresas e instituciones británicas en México, por lo que se espera la proyección de diferentes artistas de aquella nación.
Nombre del lugar
Anglo Arts Centre
Contacto
Dirección
Maestro Antonio Caso 127
San Rafael
Ciudad de México
06470

Esquina con
Ignacio Manuel Altamirano
Transporte
Metro San Cosme. Metrobús Reforma.