New Order, Joy Division y yo, de Bernard Sumner
El músico presenta su autobiografía en la que resuleve la polémica sobre la salida de Peter Hook de New Order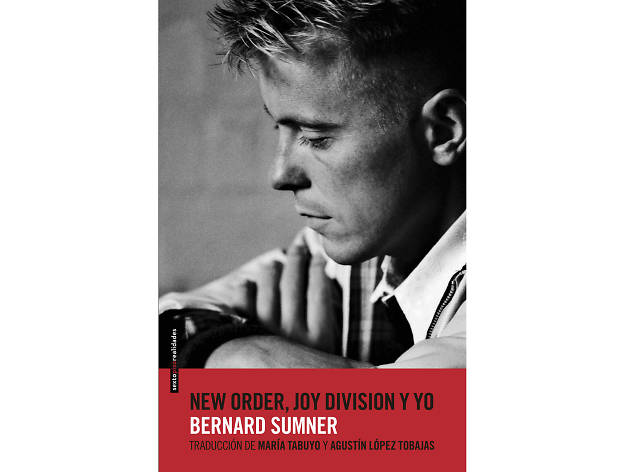 ¿Qué pasó por la mente de Bernard Sumner el enterarse de la muerte de Ian Curtis, cantante de Joy Division? ¿Cuál es su versión sobre la salida de Peter Hook de New Order? Después de mucho tiempo de evitar hablar sobre estos temas, Bernard Sumner decidió escribir la historia de su vida, incluyendo las respuestas de algunas de las interrogantes que tanto los periodistas como los fans de las bandas de post punk y new wave han planteado.

En New Order, Joy Division y yo, libro editado en México por Sexto Piso, el cantante y guitarrista relata cronológicamente sus primeros años de vida, las razones que lo llevaron a dedicarse a la música, la forma en que surgió el proyecto de Joy Division, así como los primeros conciertos que realizaron, con apoyo de bandas amigas como The Buzzcocks.
A partir de su infancia, detallando el ambiente familiar que le rodeaba, la difícil relación con su madre, así como los paisajes industriales del norte de Inglaterra, el autor va hilando cada acontecimiento para mostrar al lector un tiempo y una imagen que pertenecen a un pasado lejano. La primera parte es una introspección al mundo de Sumner.
Si bien, deja muy en claro que la mayor parte de su relación con Ian Curtis se basaba en lo musical y que, las aventuras que llegaron a vivir como parte de Joy Division no dejaron de manifiesto todos los problemas que acarreaba el compositor y cantante, sí expone la pena que acaeció a raíz de su suicidio además de lo compleja que se tornó su relación con el bajista Peter Hook.
La conformación de New Order, los proyectos alternos, las ambiciones personales así como con otros músicos como Johnny Marr, guitarrista de The Smiths, van salpicando las páginas de esta biografía. Asimismo, el lector tendrá una visión de cómo se desarrollaron los trabajos que definieron el sonido de New Order, la época del acid house y la experiencia que le dejó el proyecto de The Hacienda.