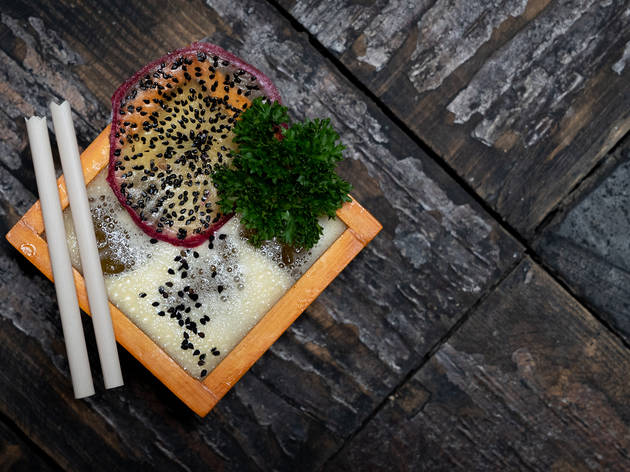 1/10
Foto: Alejandra Carbajal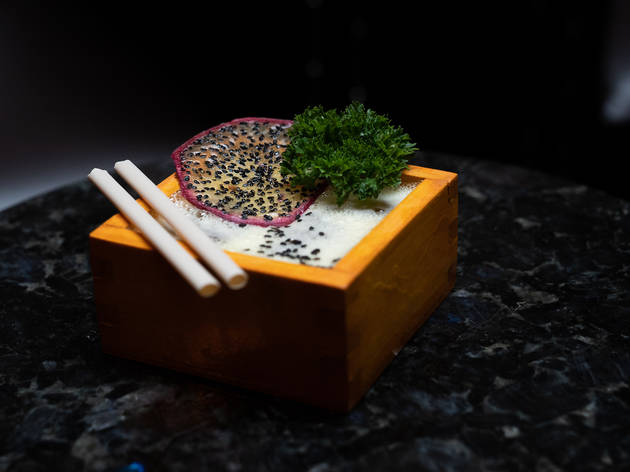 2/10
Foto: Alejandra Carbajal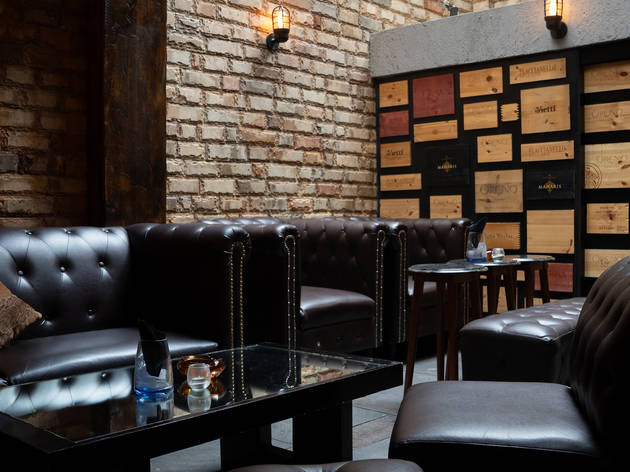 3/10
Foto: Alejandra Carbajal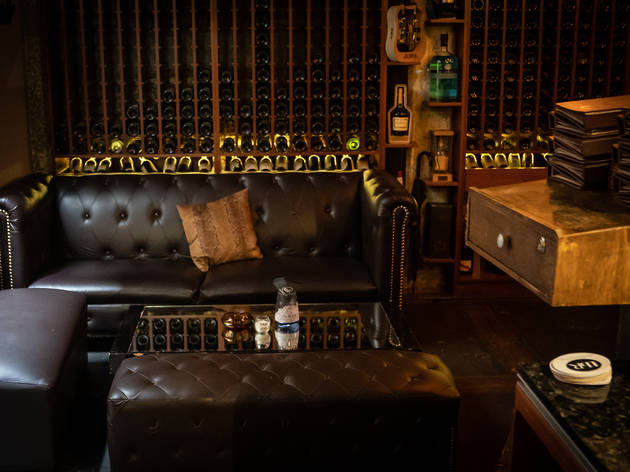 4/10
Foto: Alejandra Carbajal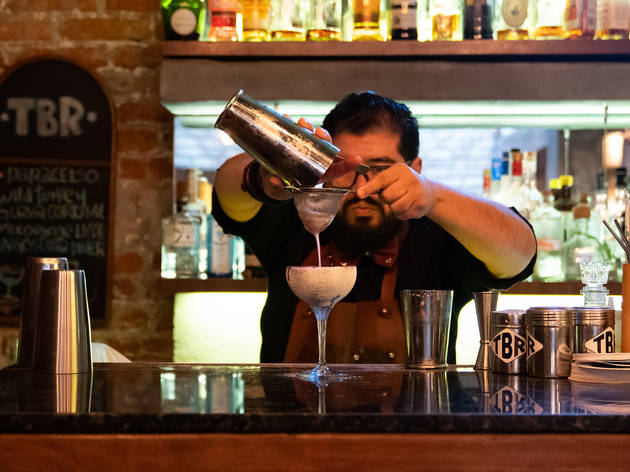 5/10
Foto: Alejandra Carbajal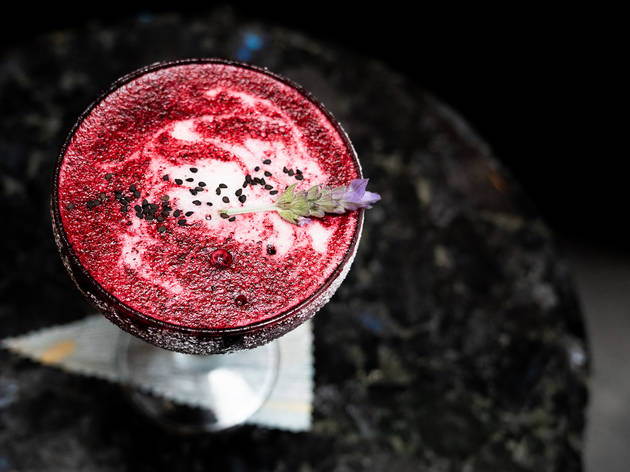 6/10
Foto: Alejandra Carbajal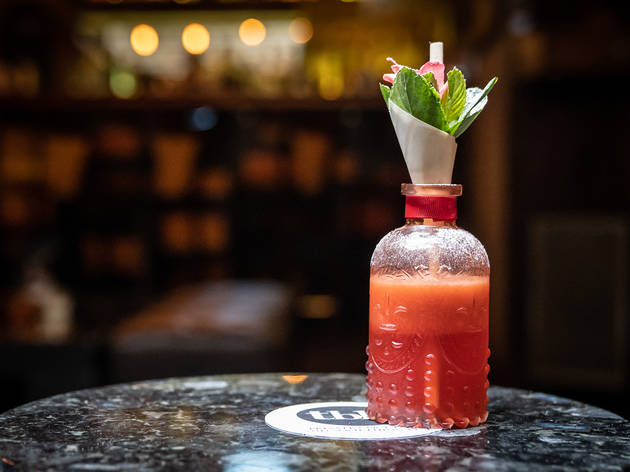 7/10
Foto: Alejandra Carbajal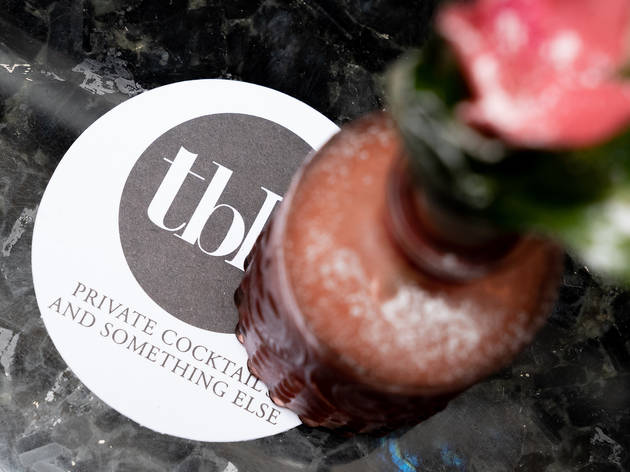 8/10
Foto: Alejandra Carbajal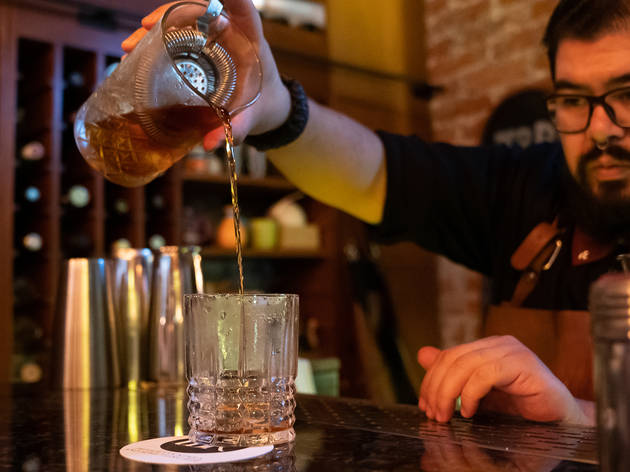 9/10
Foto: Alejandra Carbajal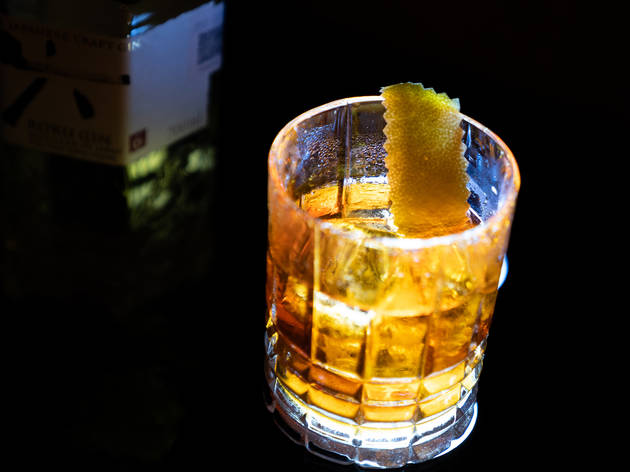 10/10
Foto: Alejandra Carbajal
Sabores extravagantes y coloridas presentaciones en este bar secreto de la Juárez
Es un secreto a voces, pero evidencía su ubicación con un letrero en la entrada de Trattoria Isabella. Lo que sí es un misterio es la puerta de ingreso. En The Back Room, el cuarto de atrás, relatos de coctelería clásica y de autor son narrados desde la barra.
Después de un par de accesos al estilo 007, se abrió un espacio tenuemente iluminado con un sentido muy masculino por los anchos sillones de cuero. No había estruendos musicales ni aglomeraciones, reinaba la tranquilidad y lo percibí como un espacio estimulante para los aficionados a la coctelería de especialidad.
Si eres como yo y te envicias leyendo cada uno de los ingredientes, mejor dirígete a la barra y guíate por la mano experta. Inicié con el clover club, sello de la casa. Gin y vermut seco, combinación de frambuesa y jamaica que no se sobrepasaron en acidez y dejaron una bebida sumamente fresca; la cereza del pastel fue la copa cubierta con azúcar glass.
El banker's punch lo sirvieron en una botellita que bien pudo pasar como jarrón con su flor. Traía frambuesa, un toque fragante de nuez moscada y sutil amargor de naranja; la composición de licores con ron, whisky y jerez develó una mezcolanza de maderas y avellanas, remate atrevido y muy bien ejecutado.
La mejor travesía a Oaxaca y al paraíso del chocolate se vivió con un coffe, rice & smoke: cremoso rumchata, robusto licor de café hecho en casa y mezcal infusionado con vainilla en gloriosa combinación de chocolate amargo y oaxaqueño, topeado con ralladura de cacao y chispas de colores (tenían forma de dinosaurio); sorbos canelosos que se fueron a la nariz gracias a que el cantarito de champurrado donde lo sirven se ahumó con una rajita.
Alista la reservación, aunque no es imposible entrar sin ella. The Back Room es un manifiesto a la alquimia de sabores con ingredientes inesperados, donde la parranda es muy liviana pero el gozo sensorial te hace regresar.
Nombre del lugar
The Back Room
Dirección
Liverpool 10
Juárez
Ciudad de México
06600

Horas de apertura
Mar-sáb 6pm-2am
Transporte
Metro Insurgentes
Precio
Consumo promedio por persona $450