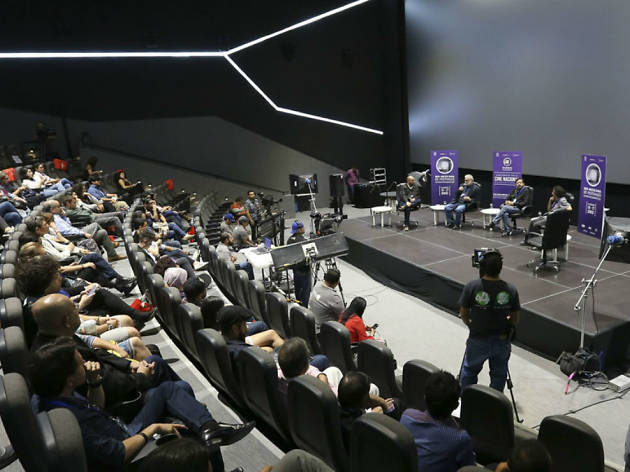 El Festival Internacional de Cine de Guadalajara es la fiesta cinematográfica más longeva de México. Durante más de 30 años, no solo abrió las puertas para que jóvenes creadores presentaran sus primeros trabajos, también ideó un plan para que el festival durara todo el año.

La Universidad Autónoma de Guadalajara, en colaboración con el FICG, presentaron en 2018 la Cineteca FICG, un conjunto de cinco salas —dentro del Centro Cultural Universitario— dedicado al séptimo arte, en el que se proyectarán ciclos, películas de la selección del festival y filmes que no exhiben las salas comerciales. Además de rescatar y restaurar trabajos fílmicos, que tengan relación directa con Jalisco, todo esto como parte del FICG.
Aquí puedes disfrutar de cintas de antaño recién restaurados como El vampiro (1957) de Fernando Méndez o proyectos salidos del horno como Wonders of the Sea (Jean-Michel Cousteau, 2017). Cuenta con tres salas para 170 personas, una para 99 personas, pero resalta la Sala Guillermo del Toro —que inauguró el director de La forma del agua durante el marco del FICG 2018—, la cual posee una capacidad de 358 butacas, con tecnología de láser puro, capaz de proyectar trabajos en 3D con resolución de 4K.
Nombre del lugar
Cineteca FICG
Contacto
Dirección
Conjunto de Artes Escénicas
Periférico Norte 1695
Parque Industrial Belenes Norte
Guadalajara
45145

Horas de apertura
Lun-dom 9am-10pm