Masters of Sex
¿Por qué amamos la serie Masters of Sex? Aquí te enlistamos cinco razones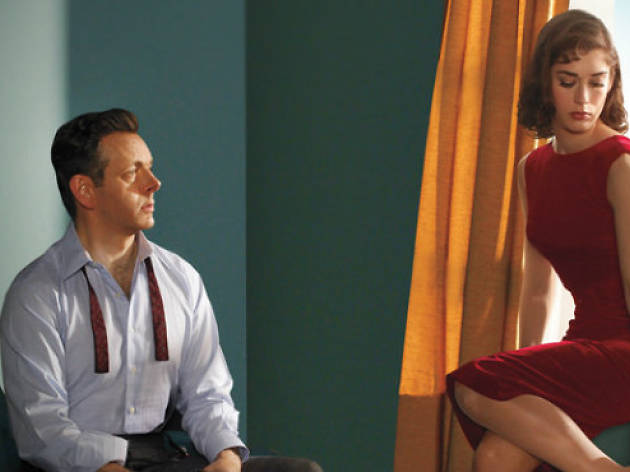 ¿Cómo vas con tu actualización de series de tv? Este mes estrena su tercera temporada Masters of Sex, una historia con memorables escenas de sexo.
¿Te parece complicado hablar de sexo? En los cincuenta era impensable. Masters of Sex nos remota a esa época para mostrar cómo el Dr. William Masters (Michael Sheen) y Virginia Johnson (Lizzy Caplan) lucharon contra la sociedad a fin de realizar una intensiva investigación sobre la sexualidad, experimentando incluso con ellos mismos y rompiendo todos los esquemas.
Por basarse en hechos reales
Este relato no es un cuento inventado. La serie está inspirada en la autobiografía de Thomas Maier, Masters of Sex: La vida y obra de William Masters y Virginia Johnson, y el hecho de que su contenido venga de la realidad la hace aún más exquisita y tentadora.
El protagonista es el Dr. William Masters que, con tal de terminar su libro, se debate entre su familia y la investigación que realiza con Virginia Johnson. Los personajes son bien ejecutados por Michael Sheen, nominado al BAFTA por esta actuación, y Lizzy Caplan, quien hace que cualquiera baje la guardia con su inocente mirada de ojos verdes.
Masters of Sex es elegante, inocente —por momentos— y astutamente provocadora por cómo muestra a dos científicos que se entregan a sí mismos y sin reservas... todo con un fin profesional: indagar sobre problemas sexuales.
Por su diseño de producción
La crítica internacional ha aplaudido la manera en que Masters of Sex recrea las décadas de los cincuenta y sesenta, incluyendo detalles de los interiores de las casas, el vestuario, el maquillaje y cada espacio que aparece en la pantalla.