Festival MICGénero 2013
Este festival ecofeminista incluye películas en las que el amor por la naturaleza rebasa cualquier idea convencional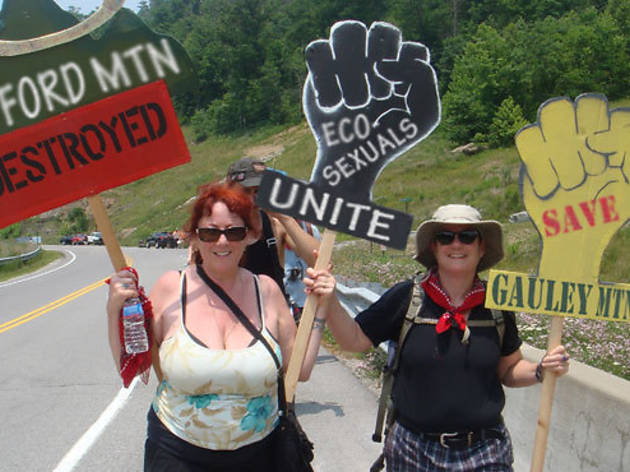 La palabrita "género" empieza a ser la salsa de todas las causas sociales. Si quieres verte exageradamente tolerante, di que estás en contra de la construcción de género y serás recibido con los brazos abiertos por quienes abogan por diversidades cada vez más risibles.
El Festival MICGénero, "cine con perspectiva de género", combina posturas ideológicas que de tanto escucharlas suenas apabullantes, por ejemplo: feminismo y ambiente.

Sin mencionar que el hilvanado de ambas como tema para un festival tiene algo de forzado, las perspectivas anteriores son latentes y alarmantes, reflejadas en filmes extraordinarios como Consuming Kids: The Comercialization of Childhood, un brutal documental que revela cómo los niños son inducidos al consumismo desde la infancia.
Sin pancartas que griten consignas postcolonialistas, como mencionan sus organizadores, te diremos por qué vale la pena ver MICGénero: primero, es un festival con una curaduría sumamente cuidada, se esmeraron por conseguir títulos de diversos países que comparten una inquietud narrativa; y segundo, es un recorrido por las nuevas turbulencias que atraviesan las sociedades del siglo XXI, tales como la sobrevaloración de los nuevos estereotipos corporales a la vorágine del capitalismo o de la bioética y las nuevas construcciones sociales de la mujer.

No todo será cintas reflexivo-ecológicas. Únicamente aquí podrás ver estrambóticos documentales como Too Much Pussy!, en el que un grupo de chicas rebasan los convencionalismos de lesbianas punk. O el hilarantemente ecológico Goodbye Gauley Mountain, sobre la preferencia ecosexual (o cómo tener sexo con un árbol) que transmite un buen mensaje respecto a la forma irracional en que acabamos con los bosques.
Además de la cartelera, está programado un festival de performance ecofeminista. Habrá mucho cuerpo y semillas.

MICGénero 2013. Muestra Internacional de Cine con Perspectiva de Género. Diversas sedes. Del 20 de agosto al 8 de septiembre.