Cinco cosas que no sabías de The Kills
Con motivo de su próximo concierto, te decimos algunas curiosidades del dueto más sexy del mundo de la música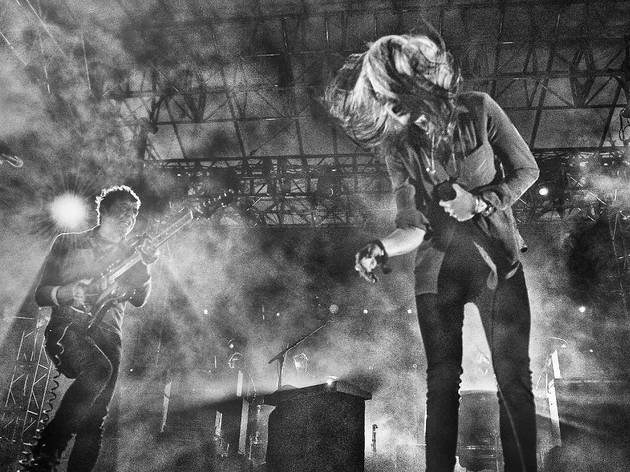 Fue en un hotel de Londres donde Alison Mosshart y Jamie Hince se conocieron. Él tocaba su guitarra en uno de los cuartos y los riffs llegaron a los oídos de Mosshart. Fue amor a primera oída, magnetismo musical que los hizo formar a The Kills por ahí del 2000. Cuatro discos de estudio y más de 10 años de carrera después, han ganado un lugar importante en la escena musical internacional y callaron bocas para terminar, por fin, con las odiosas comparaciones con The White Stripes.

Para celebrar su concierto del próximo 16 de marzo, te decimos algunas curiosidades sobre el dueto más sexy del mundo.

1. Cuando Alison y Jamie se conocieron leían el mismo libro, una biografía sobre Edie Sedgwick, la musa de Andy Warhol. ¿Coincidencia o destino?

2. Tienen un libro de fotos sobre sus conciertos y giras, con material del fotógrafo Kenneth Cappello. Se llama Dream & Drive y es distribuido por su disquera, Domino Records.

3. Alison Mosshart no se cansa de colaborar con artistas, además de sus proyectos con Jack White, trabajó con el excéntrico cineasta Leos Carax en la creación de su "Hymn to Merde".


4. Una de las bandas favoritas de Alison Mosshart es Fugazi, el sonido lo-fi de la banda inspira la composición de las piezas de The Kills.
5. Jamie y Alison son vegetarianos. Mosshart fue nominada al premio de PETA como la "vegetariana más sexy" en 2008.