Disco de la semana: 'California', Blink-182
Después de cinco años de ausencia, la banda estadounidense estrena nuevo disco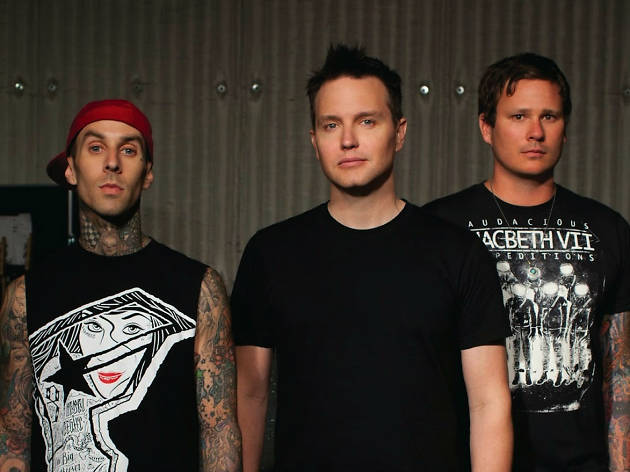 Blink-182 regresa con California, el séptimo álbum en su carrera y el primero sin Tom DeLonge, el fundador de la banda, quien fue sustituido por Matt Skiba, vocalista de Alkaline Trio. La producción corrió a cargo de John Feldman, quien trabajó en el último disco de Good Charlotte, Youth Authority.
El disco abre con "Cynical", mi favorita, una canción de no más de dos minutos que explota con un sonido potente. La velocidad de la batería se mezcla con la enérgica voz de Matt, la cual recita: "What's the point of saying sorry now? Lost my voice while fighting my way out", lo que le da la fuerza necesaria para que sea una buena carta de presentación.
Le sigue "Bored to Death" que nos recuerda a "Adam's song". El coro de "She's Out Of Her Mind" nos recuerda a "The Rock Show", es más, sí escuchamos con atención la tonada suena prácticamente igual.
Ya que Patrick Stump, vocalista de Fall Out Boy, les ayudó en algunas letras como "Sober" y "San Diego", llegan a sonar a la banda de Stump. "Los Angeles" tiene un gran parecido a "Centuries" de FOB. Es difícil oír la voz de Matt sin pensar en la de Patrick, no porque se parezcan, sino porque suenan muy semejantes. Hagan la prueba.
"Home Is Such a Lonely Place" y "California" son las únicas piezas diferentes: tranquilas y suaves. Por su parte, "No Future", "Kings Of The Weekend", "Teenage Satellites", "Left Alone", "Rabbit Hole" y "The Only Thing That Matters" mantienen la misma línea: potencia en el ritmo y un Matt Skiba demostrando de lo que es capaz en la guitarra y lo bien que le hace a Blink-182 su voz.
Después de escuchar 16 tracks, puedo decir que California es un disco bueno, "a secas". Y es que al tratarse de tantas canciones que suenan igual entre sí y a otras de discos anteriores, cae en lo monótono.