Disco de la Semana: 'Everything You've Come To Expect', The Last Shadow Puppets
El dueto integrado por Alex Turner y Miles Kane, regresa después de ocho años con su segunda placa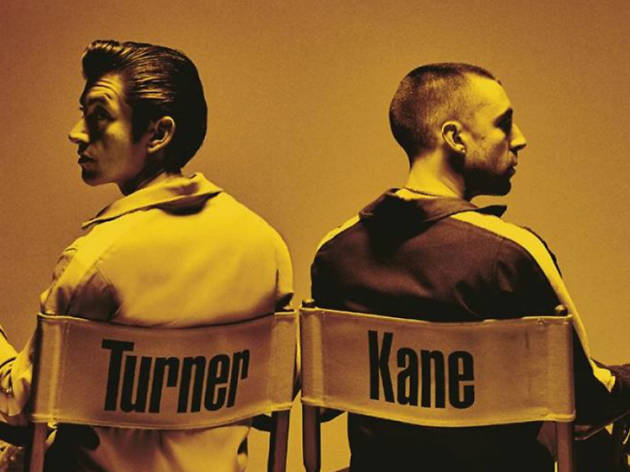 'Con The Last Shadow Puppets puedo probar nuevas cosas', así es como Alex Turner se refiere al regreso de la banda después de los 8 años desde The Age Of The Understatement, álbum que se construyó a base de ritmos y melodías que bien pudieron formar parte de un clásico de The Walker Brothers. TLSP llegó con una personalidad consistente y canciones directas que no necesitaban de grandes metáforas para hacerse notar. En Everything You've Come To Expect, nos encontramos con una versión renovada y más estructurada de Alex y Miles, quienes, en esta ocasión, incorporaron el doble de tonos eléctricos que en definitiva fortalecen los arreglos orquestales de Owen Pallett en canciones como "Aviation" y "The Element Of Surprise".
Por otro lado, hay momentos de la talla de "Use To Be My Girl" en los cuales todo se asemeja a un b-side del Suck It And See de Arctic Monkeys, en el que tienen de invitado a Miles Kane y ya, cosa que le resta brillantez al álbum y pone en tela de juicio los comentarios de Alex Turner debido a que no hay algo que sirva como un distintivo contundente de lo que hace en sus otros proyectos. Es decir, lo que hizo que The Age Of The Understatement fuera especial, es que Alex y Miles se encargaron de diseñar un universo paralelo al que estaban viviendo en ese momento y en esta ocasión solo tomaron los elementos que han utilizado en sus respectivos álbumes como solistas para hacer del disco un 'Alex, Miles y sus amigos'.
Eso no es algo necesariamente malo, ya que The Last Shadow Puppets no es un proyecto que quiera reinventar o cambiar los patrones musicales que se manejan en la actualidad, sino que es un ensamble hecho simple y sencillamente por dos amigos unidos por el placer de hacer música. Tal y como su nombre lo dice, Everything You've Come To Expect es un material abierto con el que su corazón puede vivir momentos de pleno romance con "Miracle Aligner" o lapsos de desenfreno total con "Bad Habits". Digamos que el sucesor de su debut es una puerta que poco a poco va dejando al descubierto las intrigantes emociones que encontraremos en los próximos dos discos que tienen pensado sacar en esta modalidad.