Disco de la semana: 'Life of Pause', Wild Nothing
Jack Tatum presenta la tercera placa de la banda que cautivo a todos en el Festival Corona Capital 2015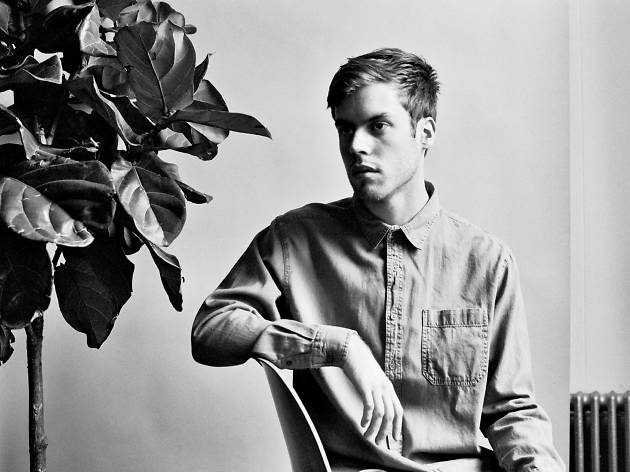 Pasaron tres años para que Jack Tatum, guitarrista de Wild Nothing, lanzara nuevo material. Después de un espectacular set en el Festival Corona Capital de 2015, los oriundos de Virginia presentan Life of pause.
A lo largo del disco podemos apreciar distintos pasajes sonoros, por ejemplo, en "Reichpop" nos sentimos dentro de un videojuego por la variedad de sonidos que abundan; en el caso de "Alien" es como estar en medio de la nada, en plena oscuridad. En "Whenever I", Jack trabaja con mesura desde el inicio y deja que la melodía fluya, sin la urgencia de exponer y explotar todos los recursos musicales, anunciando de manera la inevitable apoteosis.
Definitivamente es un disco que podría consagrar al sonido de Wild Nothing, algunas canciones persuaden y endulzan nuestro oído por su simpleza bien estructurada, en "Lady blue" basta con la base de la batería para provocar un sonido ameno y que luce con el teclado. Pero toda esta estructura bien cuidada llega a romper algunos momentos como "To know you" que se convirtió en una de las canciones que más disfruté porque tanto la guitarra, como el bajo, le dan un toque ruidoso.
En general, el tercer disco ofrece sonidos que, irremediablemente, remiten y hacen sentirnos en los 80. Es un gusto saber que los jóvenes que crecieron escuchando a Kate Bush y The Smiths hoy, también, hagan música de calidad. Su sonido puede ser atractivo para aquél que pretende perderse entre la variedad de atmosferas que experimentan en algunas canciones o incluso puede atraer a aquél que no buscaba nada en específico y por coincidencia o por azares del destino Life Of Pause llegó a sus oídos.
Sin duda es un disco que puede enlazar a distintas generaciones: los nostálgicos querrán escucharlo por lo ya mencionado y los más jóvenes para percibir el progreso de Jack Tatum como músico instrumentista, lo cual lo hace altamente recomendable.