Disco de la semana: "The Bride", Bat For Lashes
Natasha Khan regresa con su cuarto disco lleno de amor y tragedia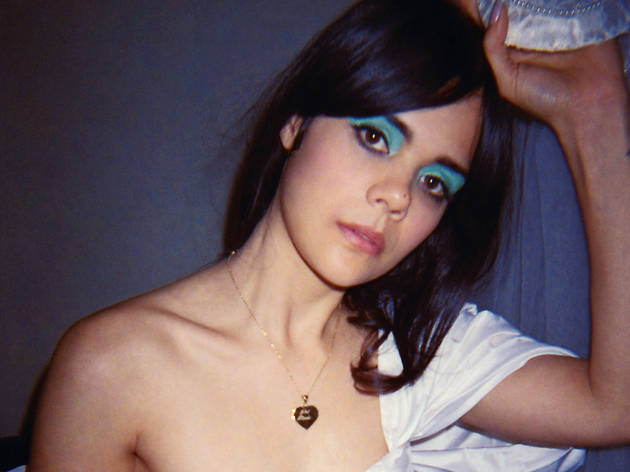 Inigualable debe ser la emoción de saber que contraerás nupcias con el amor de tu vida. Escuchar frente al altar "hasta que la muerte nos separe" puede ser, para algunos, un sentimiento sublime. Sin embargo, nadie se imagina que esa famosa frase llegue a convertirse en una tragedia antes del matrimonio.
La cantante y compositora británica Natasha Khan, mejor conocida como Bat For Lashes, presenta su nuevo disco The Bride. El álbum cuenta la historia de una novia que huye de la iglesia tras enterarse que su prometido ha muerto.
The Bride por medio de sus melodías te transporta a una historia de amor contada con letras sencillas, acordes que te liberan y permiten identificarte con ciertas situaciones a través de la música.
El material discográfico involucra una novela que gira alrededor de trece canciones, con las cuales la vocalista, te traslada al más intimo pensamiento, complejo de describir pero posible de sentir.
Acompañada de un armonioso sonido de arpas, "I do", pieza inicial del lp, contextualiza la unión próxima de la pareja. Seguido de "Joe´s Dream" canción en la cual se refleja la relación perfecta.
Los sintetizadores y las campanas de iglesia convierten a "In God´s House" en una canción melancólica invadida por el trágico deceso de Joe, que convierte el sublime encuentro matrimonial en un terrible hecho.
Tal y como sucede en la vida real, el amor te lleva por un sube y baja y esta tragedia amorosa no es la excepción. El personaje principal de la historia experimenta una serie de arrebatos y crisis emocionales que se ven reflejadas en "Sunday Love" canción en la que emprende un viaje para darse cuenta que él ya no está y que su luna de miel estará inmersa dentro de su propia soledad.
The Bride es una explosión de emociones y sentimientos que, si escuchas a detalle, puedes sentirte identificado porque muchas de las líricas que Khan plasma, son como las que se viven dentro de una relación de pareja después de su ruptura, abandono o muerte de alguno de los involucrados.
Con este álbum Bat For Lashes le rinde tributo a todas aquellas relaciones amorosas que vale la pena recordar y, con las cuales, renuevas tu camino, sin importar qué tan complicado fue el trayecto.