Entrevista con Wayne Coyne de The Flaming Lips
Wayne Coyne nos dio su receta para la locura, previo a la presentación de The Flaming Lips en Tag CDMX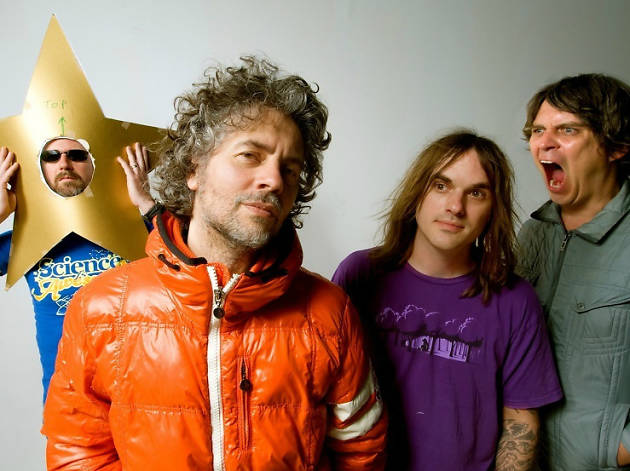 Para describir a Wayne Coyne se nos ocurren dos palabras: lunático y genio. Su mente psicodélica crea canciones que nos hacen escuchar colores, texturas y hasta gomitas en formas de cráneos. La mente maestra de The Flaming Lips es uno de los músicos más importantes de nuestra época. Es emprendedor y creativo, por ello no nos sorprende que su agrupación se presente en Tag CDMX el próximo 30 de junio.

Aquí nos compartió la receta perfecta para la locura.

El diseño de sus actos en vivo
"Estoy muy involucrado. Hemos vuelto a ocupar burbujas espaciales e inflables gigantescos, así que ahora nuestro espectáculo es más loco que nunca".

Sobre su cambio de sonido después de Embryonic (2009)
"Steven (Drozd, multi instrumentalista) y yo tratábamos de volvernos más refinados. En realidad no sé lo que es, a excepción de este tipo de mezcla primitiva con la que tocábamos sonidos de otro mundo y acordes sofisticados de jazz. Fue una experiencia de otro nivel. Entonces descubrimos que nunca más podríamos volver atrás".

Su tributo a The Beatles, With a Little Help from My Fwends
"En realidad pasó por accidente. Estábamos haciendo un espectáculo de Año Nuevo e hicimos covers de algunas canciones de The Beatles, "I am the Walrus", "Happiness is a Warm Gun", pero "Lucy in the Sky with Diamonds" fue el tema destacado. Nos empujó a todos a pensar: 'ok, vamos a grabar todo un disco'".

Su colaboración con Miley Cyrus
"Pensábamos que arrastrábamos a una pobre chica inocente dentro esta grande y loca maquinaria que es The Flaming Lips, pero en realidad ella nos trajo un nuevo tipo de locura y energía. La gente piensa que no es más que una estrella de Disney, pero te juro que es un fenómeno por sí misma".

Nuevos dulces
"Hablando de la gomita de cráneo (en 2011 vendieron su disco en una USB oculta dentro de unas gomitas estilo Panditas), ¿conoces esos sapos que al lamerlos te sientes como cuando comes hongos? Tenemos pensado algo así para Art Basel, en Miami. Nos encantan los dulces".

Top 3 de canciones preferidas de The Beatles
"La número uno debe ser "Strawberry Fields Forever". Era muy joven cuando salió y amaba la parte del final en la que John supuestamente dice: 'Yo enterré a Paul'. "Tomorrow Never Knows" es como el comienzo de la música dance y "A Day in the Life" sigue siendo un track impresionante".

Tag CDMX Auditorio Nacional. Reforma 50, Polanco. 9138 1350. Metro Auditorio. 30 de junio. $650-$950.