Festival de Música Balcónica
Música y poesía desde el balcón. Festival callejero con propuestas y talento nacional e internacional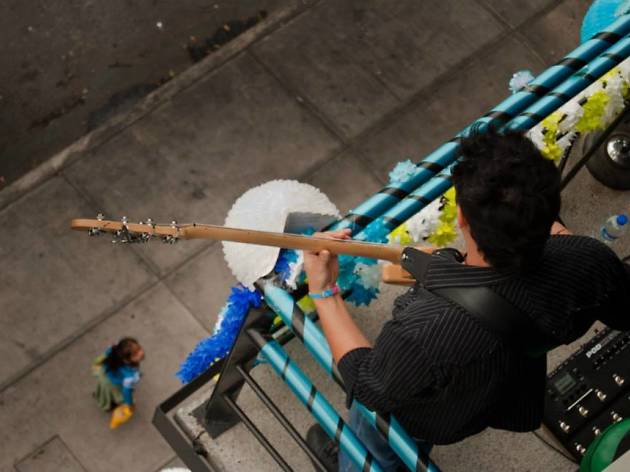 Cuando se quiere expresar algo basta con un balcón para hacerlo. Un festival callejero que demuestra que no se necesitan grandes escenarios para proponer cosas. Vecinos, invitados y despistados conocerán a talentos emergentes que desde un balcón en la Roma harán lo suyo; ya sea tocar música de cámara, country, folk o alternativa, pasando por lecturas de poetas hasta robar carcajadas con stand up comedy.
La parte musical estará a cargo de Josefa de Velasco (música de cámara); La comezón (son jarocho); de Londres, Chris Montgomery (blues); Niño salvaje; de Colombia, Los terroristas del Sabor; Dr. Vertíz; Crystal and the Imago con su fantasy folk; Necorita, quienes tocan country oscuro; TBD; el country folk de Los Peseros; Carlos Marks (Balcánico) y Renee Mooi.

A las 2:40pm Ese Wey dará un show de stand up y por la tarde se presentará la poesía de Gonzalo Escarpa (Madrid, España) y de Fausto Alzati (México), 6pm. Por otro lado, los djs invitados son Ivan Smoka de España Billy Gramofun y Dr. Vertíz de México.
El Festival de Música Balcónica tuvo su origen en el 2013 en Madrid, España como un grito de libertad que intentaba recuperar el espacio público y la democratización de la cultura. La primera edición en nuestro país se realizó en el 2014.

Festival de Música Balcónica Plaza Río de Janeiro, Roma. Dom 10 de abril 10am-8pm. Gratis.