La Tienda del Disco de Vinyl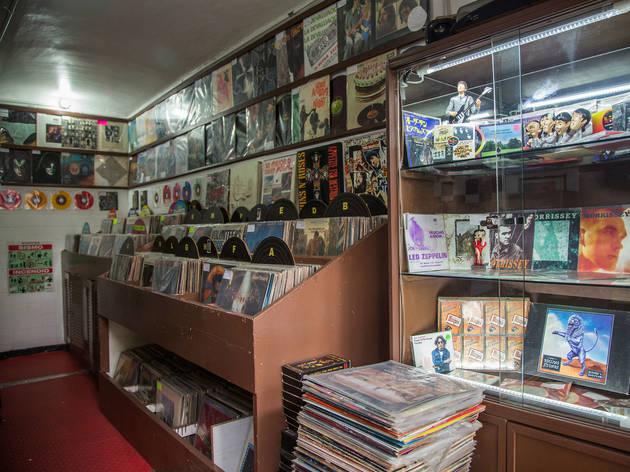 1/11
Foto: Alejandra Carbajal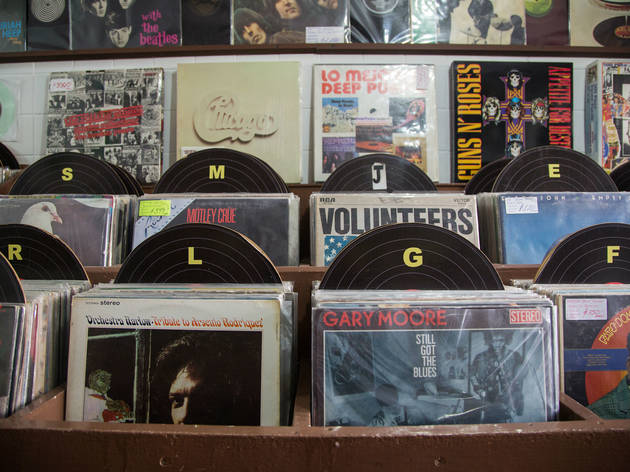 2/11
Foto: Alejandra Carbajal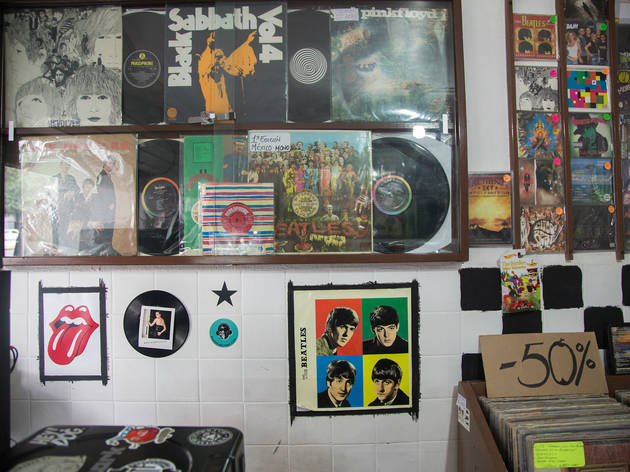 3/11
Foto: Alejandra Carbajal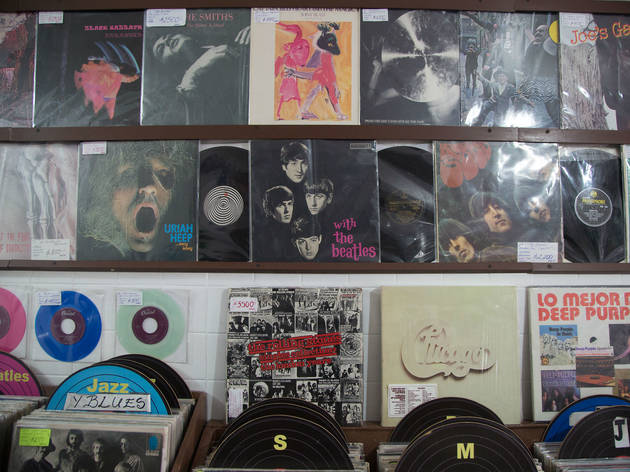 4/11
Foto: Alejandra Carbajal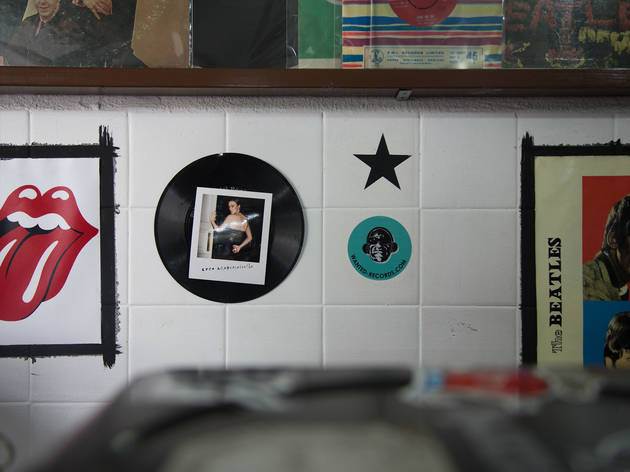 5/11
Foto: Alejandra Carbajal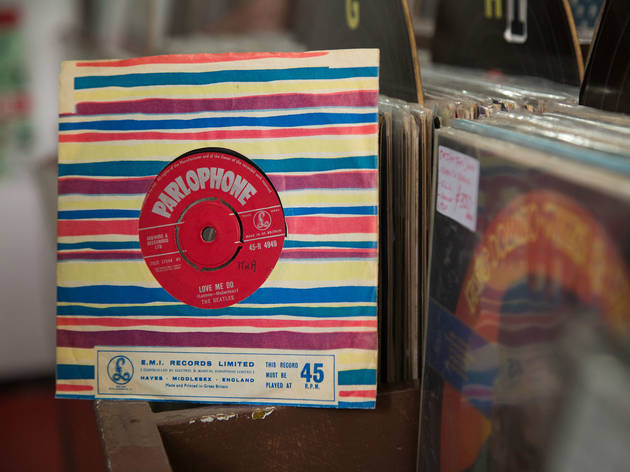 6/11
Foto: Alejandra Carbajal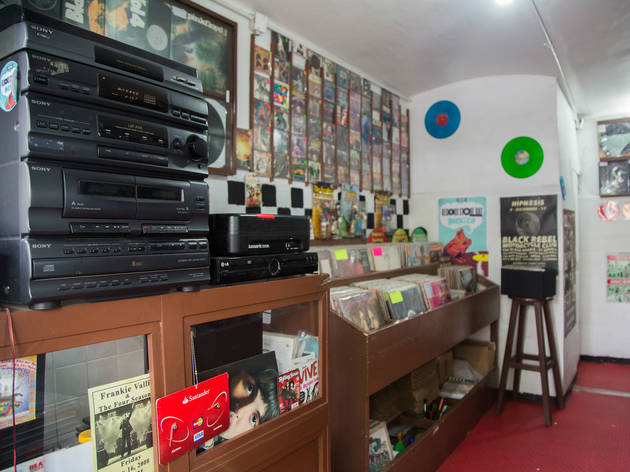 7/11
Foto: Alejandra Carbajal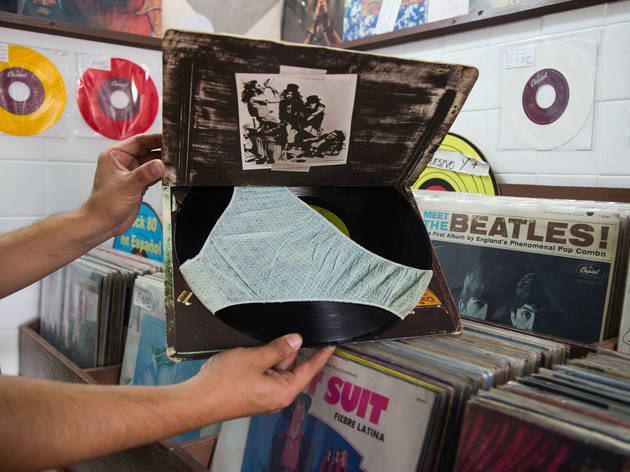 8/11
Foto: Alejandra Carbajal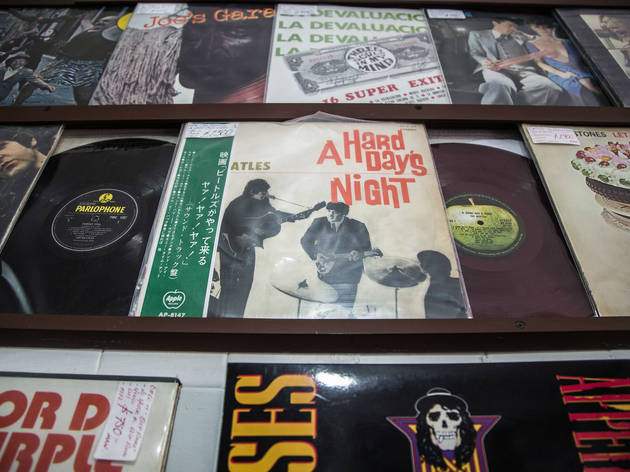 9/11
Foto: Alejandra Carbajal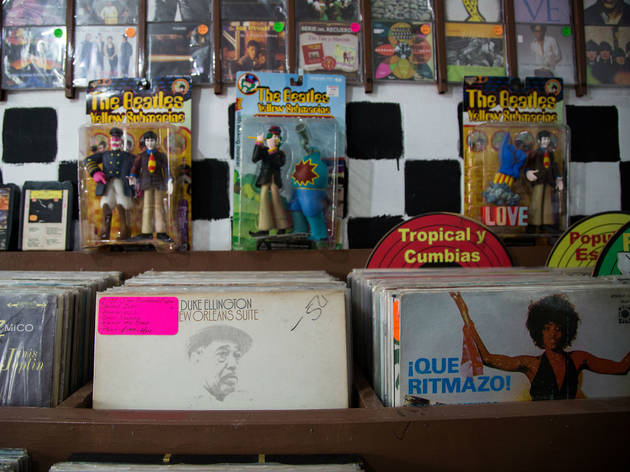 10/11
Foto: Alejandra Carbajal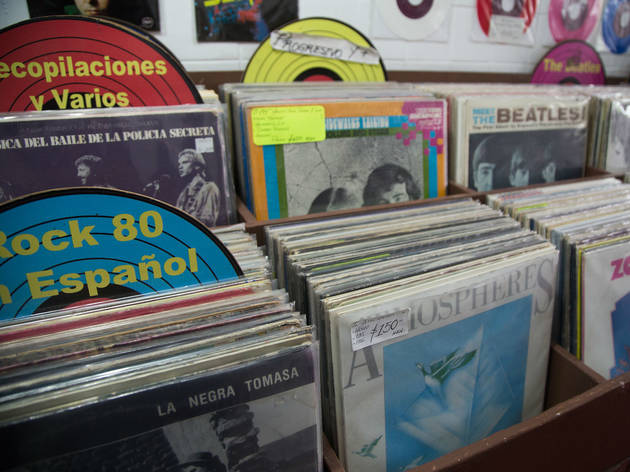 11/11
Foto: Alejandra Carbajal
Time Out dice
Caminando por Querétaro, en la Roma, me topé con una marquesina de color morado, con la tipografía y color de Yellow Submarine de The Beatles: La Tienda del Disco de Vinyl. Entré sin pensarlo y me sumergí en un océano de LPs.
No te dejes engañar por el tamaño de esta tienda de discos. Si bien no se parece a los negocios de un centro comercial, la calidad de su catálogo lo compensa, ya que cuenta con joyas de vinilos y CDs que deberíamos tener en nuestra colección personal.
Entre discos nuevos y de segunda mano, descubres en sus dos anaqueles tesoros de antaño. Su catálogo transita entre rock psicodélico, progresivo, pop y algunos LPs de ranchero; desde la discografía de The Beatles —obviamente—, Talking Heads, Police y Jethro Tull, hasta Pedro Infante, José José y los primeros discos de Timbiriche —Cocorito, qué gigante tan bonito—.
Además de la venta de discos ofrecen memorabilia, como posters, tazas, playeras y figuras de tus músicos favoritos, como Paul McCartney o los miembros de Kiss. También compran los viniles, así que desempolva los discos que ya no ocupas y cámbialos por otros.
Detalles
Dirección
Querétaro 9
Roma
México
06700

Transporte
Metro Niños Héroes. Metrobús Hospital General.
Contacto
Horas de apertura
Lun-sáb 12-8pm.
Los usuarios dicen