Las mejores canciones de Megadeth
Éntrale al thrash de Megadeth con estas canciones indispensables de su discografía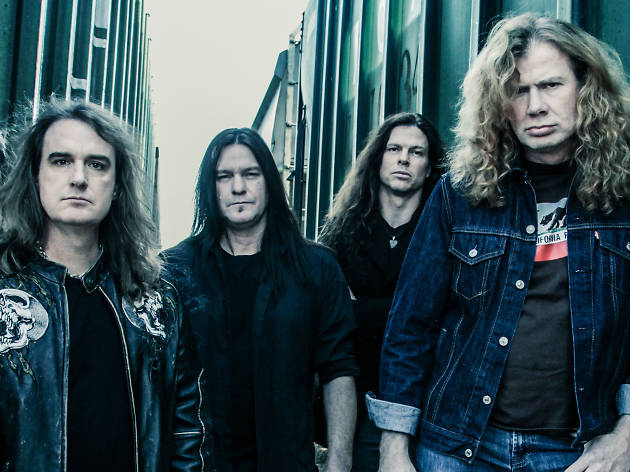 Sabemos que Estados Unidos ha intervenido, de alguna manera, en todas las guerras que se han generado en el mundo. Megadeth en sus canciones hace fuertes críticas al intervencionismo militar estadounidense y sataniza la guerra.
A continuación te presentamos cinco canciones para entender el trabajo de Megadeth, que además de hacernos sacudir la mata, nos hacen pensar hacia dónde va la humanidad con tantas guerras.
Top 5. Canciones de Megadeth
"Take No Prisoners" - Rust in Peace
Ambientada en la segunda guerra mundial, "Take no prisoners" hace énfasis a la confianza de los estadounidenses en ganar la guerra y hace una fuerte crítica con frases como "Don't ask what you can do for your country, ask what your country can do for you". Esta canción forma parte de Rust in Peace, la obra maestra de Megadeth.
"Peace Sells" - Peace Sells… But Who´s Buying
Esta rola critica a la gente que se opone al sistema. Desde el inicio Dave Mustaine deja en claro que todo el sistema funciona a la perfección ya que beneficia sólo a algunos, además del negocio de la guerra ya que la paz está en venta, pero nadie quiere comprarla.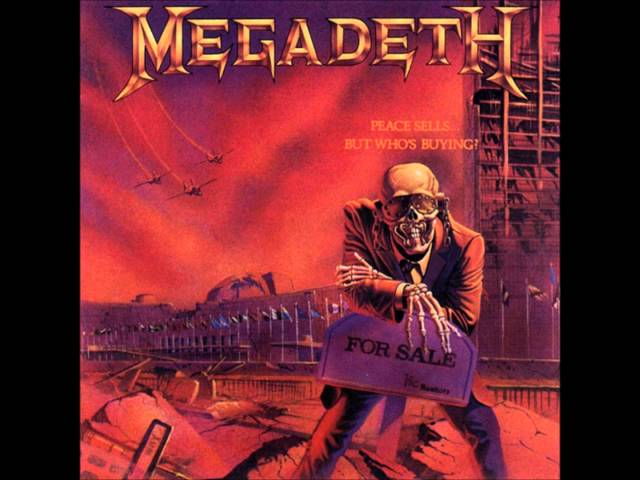 "Symphony of Destruction" - Countdown to Extinction
Sabemos que esta canción está más choteada que los capítulos del Chavo del ocho, pero sin duda es un reflejo de lo que es Megadeth. Esta tema posee pocas variaciones musicales, pero con una gran fuerza en las guitarras y en la voz de Dave Mustaine.
Va ligada a la destrucción del humano con tecnología, de cómo se controla a la gente como si fueran un robots. Una fuerte crítica a la sociedad y sobre todo a la autodestrucción.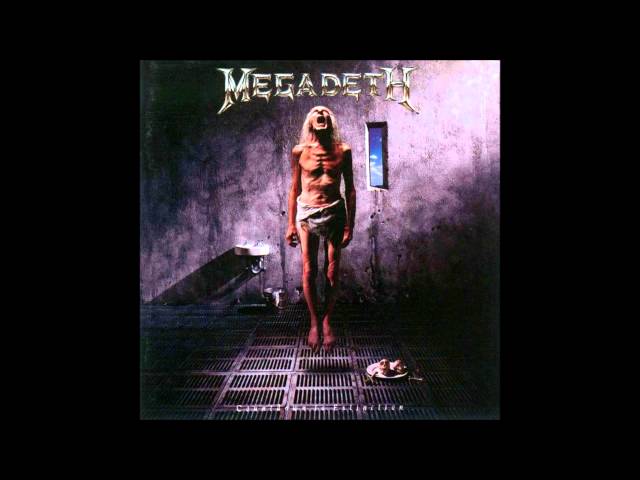 "Blackmail Universe" - The System Has Failed
Dave Mustaine no se guarda las críticas al gobierno y a los militares. Habla sobre el abandono de los soldados americanos en Medio Oriente, la vida que les espera de regreso a casa y del cómo el hombre convirtió el mundo en otra región del infierno. "Terror and ugliness reveal what death really means and in hatred you see men as they really are if chosen over heaven, earth will have been for them all along, only another region of hell".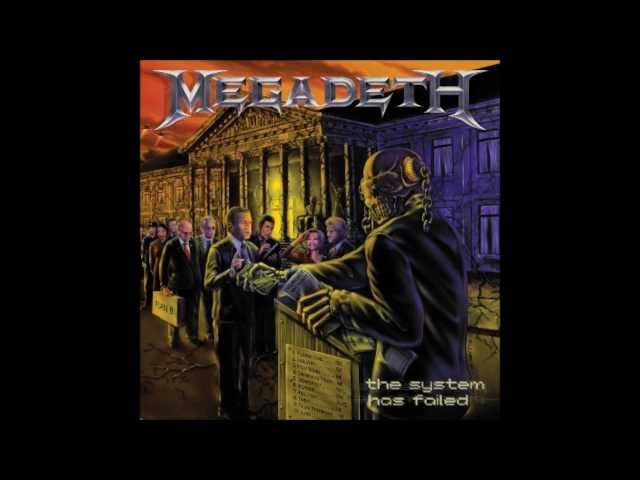 "Anarchy in The U.K." - So Far… So Good… So What?
En 1976 Megadeth sorprendió al incorporar este gran cover de los Sex Pistols, donde demostraron que el thrash puede hacer maravillas.