Los mejores covers de Dream Theater
Hurgamos en la discografía de la banda neoyorkina y escogimos los mejores tributos que ha hecho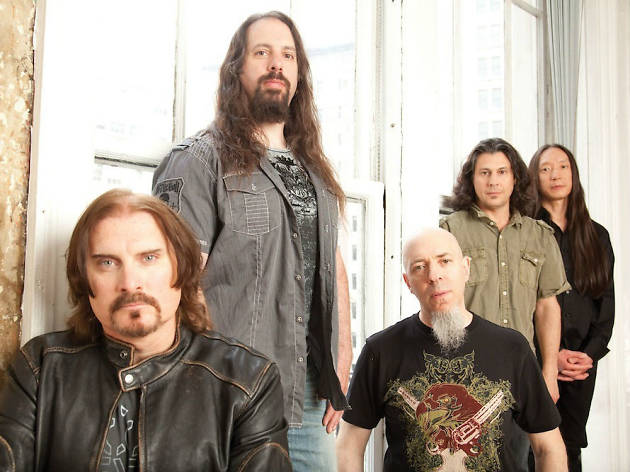 A lo largo de su trayectoria y sus diferentes etapas, Dream Theater nunca ha ocultado sus raíces ni influencias. Bandas como Pink Floyd, Queen, Metallica, Black Sabbath, Yes y Journey ayudaron a construir el peculiar sonido de los neoyorquinos.
De manera solitaria o acompañados de leyendas, en un estudio o en vivo, la banda más influyente de metal progresivo nos ha entregado una serie de majestuosas reinterpretaciones.
Prueba de ello es "The Rover" de Led Zeppelin, "In the Flesh?" de Pink Floyd, "Carry On Wayward Son" de Kansas, "Bohemian Rhapsody" de Queen, "Lovin' Touchin' Squeezin'" de Journey, "Turn it on Again" de Genesis y otros tantos.
En la interpretación en vivo de sus épicas composiciones instrumentales, han añadido fragmentos del tema de Los Simpson, "Enter Sandman", "Wherever I may Roam" de Metallica y "Wish You were Here", ésta última pudimos escucharla en una interpretación acústica en la que participaron James Labrie, Jordan Ruddess y John Petrucci. También han sorprendido con joyas como "Baba O' Riley", "Smoke on the Water", "Won't Get Fooled Again", "Heaven & Hell" o hasta "Stockholm Syndrome" de Muse.
Algo que cabe resaltar es que han tenido las interpretaciones completas de álbumes como Number of the Beast de Iron Maiden, Master Of Puppets de Metallica y el Dark Side of the Moon de Pink Floyd. Estas sorpresas normalmente llegan cuando la banda tiene dos actuaciones al hilo en la misma ciudad y escenario, ¿seremos lo suficiente afortunados?
En este mar de covers escogimos tres que merecen mencion honorífica.
Tributo a Pink Floyd, Rainbow y Deep Purple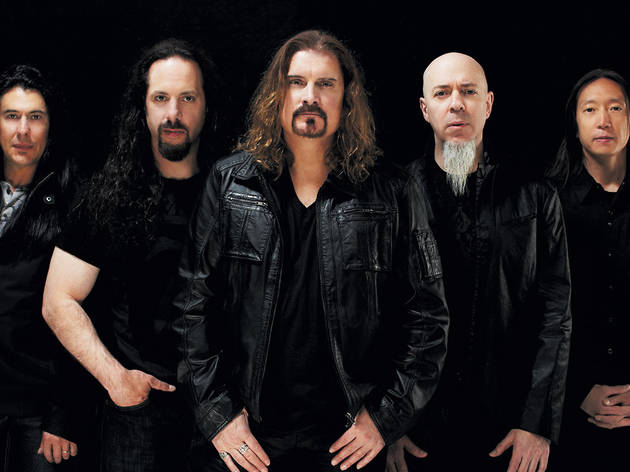 Foto: Cortesía Warner Music
"Perfect Strangers" - Deep Purple
En una visita a Londres, la banda se reunió en la BBC Radio con Bruce Dickinson, vocalista de Iron Maiden, para darnos una gran versión "Perfect Strangers". Los mortales tuvimos acceso a este cover por primera vez en su Ep Change of Seasons. La banda la tocó en algunos conciertos, e intercambiaron instrumentos, lo que derivó en la versión paródica de la banda: Nightmare Cinema. Labrie permanecía en la voz, Portnoy en el bajo, Petrucci en la batería, Derek Sherinian (tecladista de esa época) en la guitarra y Myung en los teclados.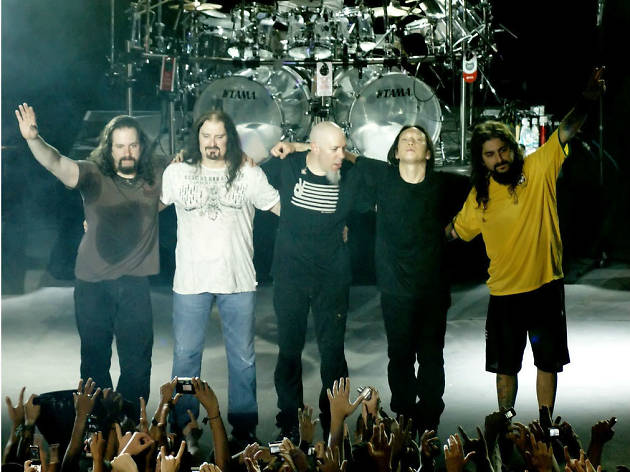 Foto: Cortesía Wikipedia
Previo al lanzamiento del Black Clouds & Silver Linings, liberaron una serie de covers, de aquí destaca "Stargazer"de Rainbow. Es difícil acercarse a la maestría de Ritchie Blackmore o Ronnie James Dio, sin embargo esta versión no defrauda y cumple con creces.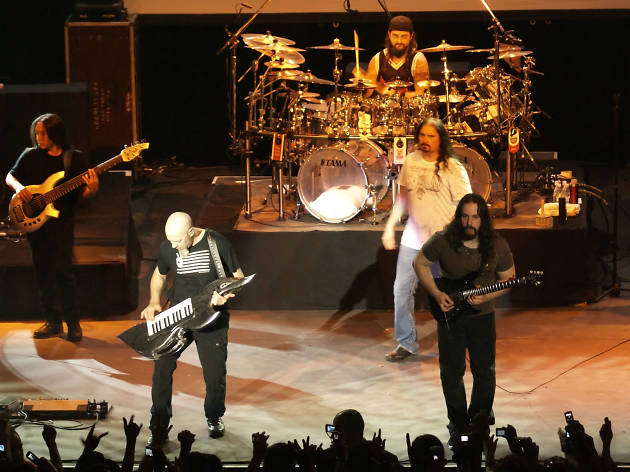 Foto: Cortesía Wikipedia
"Comfortably Numb" - Pink Floyd
En 2003, se unieron a la banda Queensrÿche en el escenario para interpretar "Comfortably Numb" de Pink Floyd (uno de los grandes momentos de Waters y Gilmour). Con ello lograron recrear un mood dual; dos baterías, dos voces y dos grandes versiones de los solos de guitarra.