Propuesta del mes: Man in Motion
Trip hop, jungle y soul a la mexicana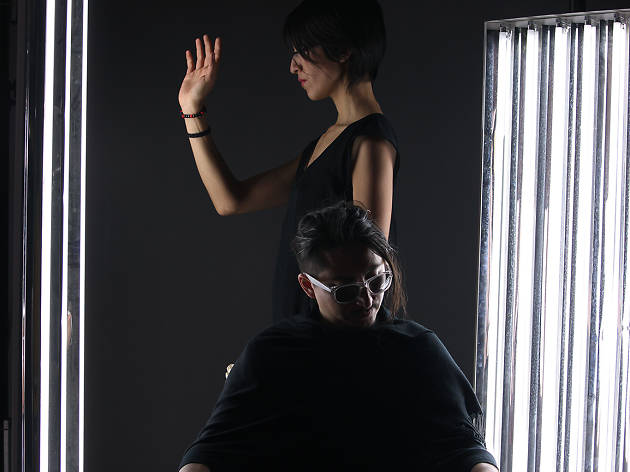 Omar Lied y Sarmen Almond son las mentes detrás de Man in Motion, una banda de electrónica alternativa que transita por los caminos del trip hop, el drum & bass y el jungle.
Sus canciones son creadas a partir de sintetizadores virtuales, secuencializadores y baterías agresivas, los cuales tornan el ambiente obscuro y en algunos momentos sensual. Sus letras recitan versos como "Time to clear the social media, to walk the avenues with empty corps", los cuales son un reflejo de la sociedad y del constante movimiento en el que está la humanidad; de ahí su nombre.
Se formaron en 2009 al norte de la ciudad. Cuentan con un Ep: Man In Motion (2013) y desde el año pasado están en promoción de su primer Lp OS.
Por qué escucharlos… para conocer la escena del trip hop en la CDMX.
La rola… "Teaser" nos transporta a otra realidad con tan solo un bajo.
Fb: ManInMotionMusic Soundcloud: maninmotionmusic
¿Cómo nace Man in Motion?
Sarmen: Nos formamos en 2009 como un trío, tiempo después nos convertimos en dueto. Nuestro primer Ep, Man in Motion, salió en 2013. El año pasado lanzamos el Lp OS.
¿Cómo describirían su sonido?
Sarmen: Nos definimos como música electrónica alternativa; trip hop, jungle, drum & bass.
Los ritmos de sus canciones muestran claramente sus influencias pero, ¿cuáles son las principales?
Sarmen: David Bowie y Pink Floyd. Pero principalmente todo lo que vemos y vivimos. De ahí que tomamos el nombre de Man in Motion,
hombre en movimiento, con referencia a nosotros, la sociedad que se mueve, la energía interna que hace que todo fluya.
¿De qué hablan en sus letras?
Sarmen: De cómo se puede llegar más allá, de una manera optimista, cuando vivimos en lo negro. Son muy metafóricas y creemos que pueden llegar a todo el mundo, no sólo a las personas de la CDMX.
¿Qué tan difícil ha sido posicionar su música?
Omar: Complicado por las especificaciones de los lugares. Como no utilizamos los mismos sistemas que una banda de rock, es difícil difundirlo.
Sarmen: En cuestión de la audiencia nos ha ido bien. Lo difícil es que las personas salgan de su zona de confort. El reto es hacer que vayan a escuchar algo que no conocen. No sé si es por nuestra educación pero hay un rechazo a cosas nuevas.
¿Cómo trabajaron en OS?
O: Es un disco de 10 canciones que trabajamos en conjunto. Es obscuro a comparación de nuestro ep y tiene mucha más orquestación. Decidimos que las baterías fueran mucho más pesadas y agresivas.
S: Fuimos adaptando ideas de los dos. Os viene de la onomatopeya de la palabra en inglés "us" que significa "nosotros". Ese disco es nosotros como sociedad y lo cambios físicos, económicos y políticos en los que estamos involucrados todos.