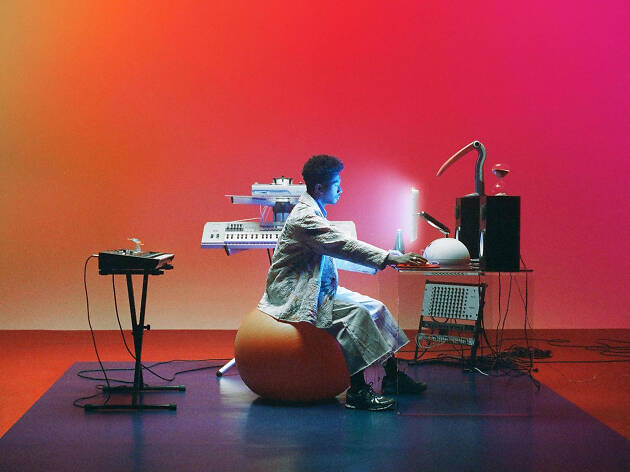 Time Out dice
Toro y Moi regresa a la Ciudad de México para presentar su nuevo material, Outer Peace, el próximo 25 de abril, en el Auditorio Blackberry
Chazwick Bundick fue uno de los primeros artistas catalogados dentro del género chillwave. Debutó oficialmente con Causers of This (2010) bajo el seudónimo de Toro y Moi, ganandose la mira de las crítica mundial. No ha pasado ni un año desde que visitó la Ciudad de México para dar un dj set y ahora, regresa al escenario del Auditorio Blackberry para presentar su último LP, Outer Peace (2019) el próximo 25 de abril.
Chaz es un creador de tranquilas y a la vez alegres melodías; explora diferentes formas musicales. Un ejemplo es su disco Anything In Return (2013), que posee piezas inclinadas hacia lo electrónico. Por otro lado, en What For? (2015) se dejó seducir por el rock psicodélico y ahora, con Outer Peace, experimenta con el synth pop y el dance alternativo.
Toro y Moi es famoso por sus colaboraciones con artistas como Washed Out en la canción "Want" y Nosaj Thing en "Enough Of You". Además, sobresale su proyecto alterno Les Sins, o como él lo describe, "dance alter ego" de Toro y Moi.
No te pierdas el show de este músico y endulza tu corazón con un pop diferente; te aseguramos que bailarás con rolas como "Ordinary Pleasure", "Freelance", "New Beat", "Rose Quartz" y "Blessa".
Detalles
Los usuarios dicen