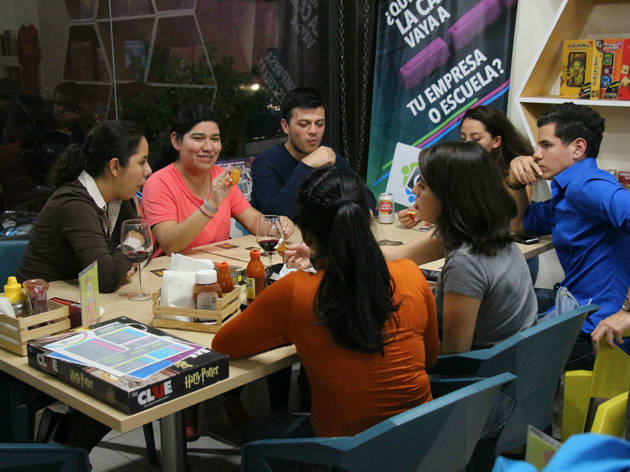 1/14
Foto: Alejandro Ortiz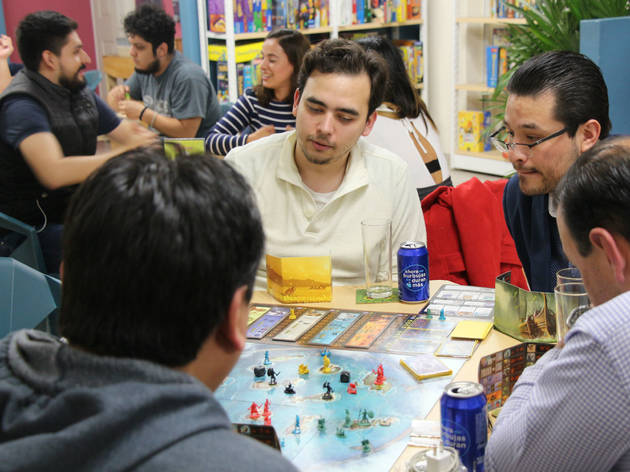 2/14
Foto: Alejandro Ortiz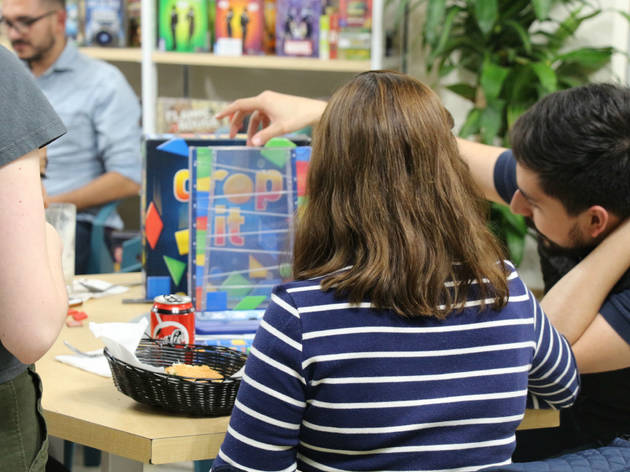 3/14
Foto: Alejandro Ortiz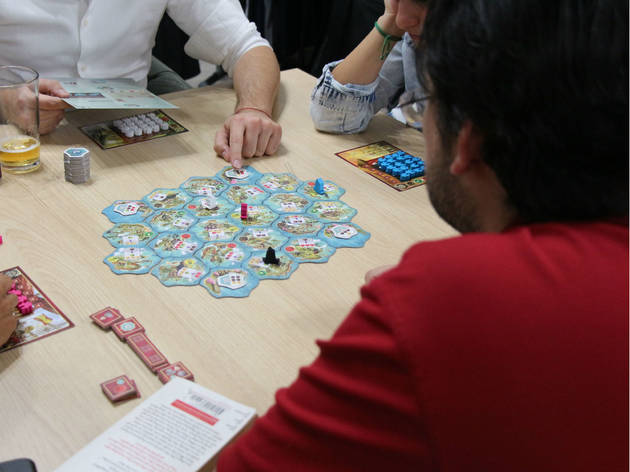 4/14
Foto: Alejandro Ortiz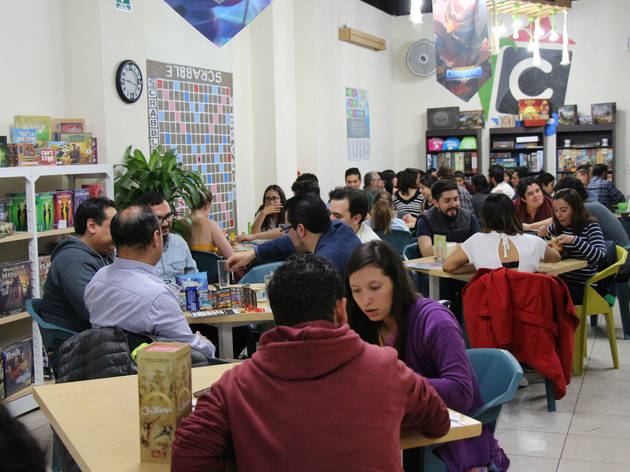 5/14
Foto: Alejandro Ortiz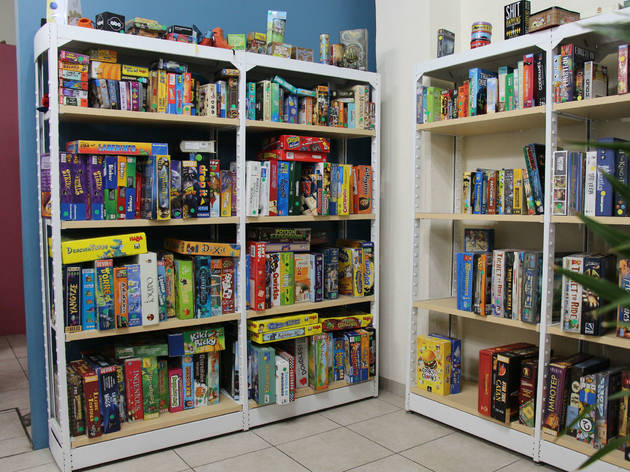 6/14
Foto: Alejandro Ortiz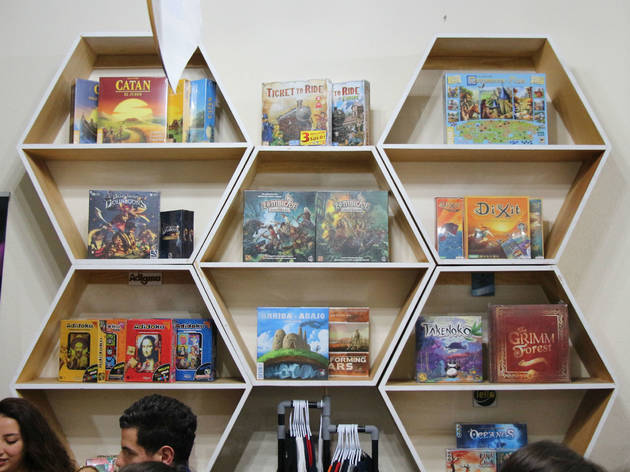 7/14
Foto: Alejandro Ortiz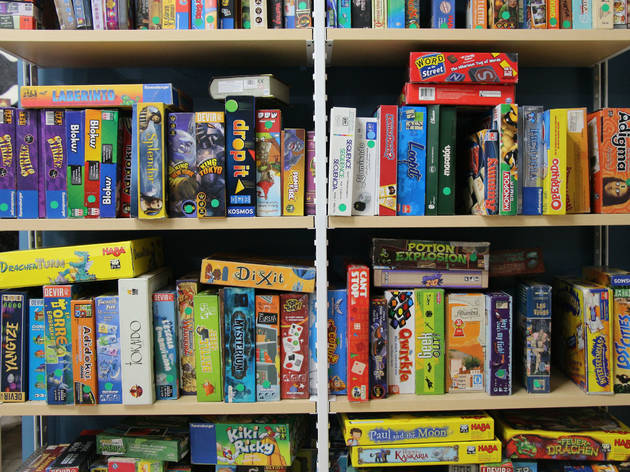 8/14
Foto: Alejandro Ortiz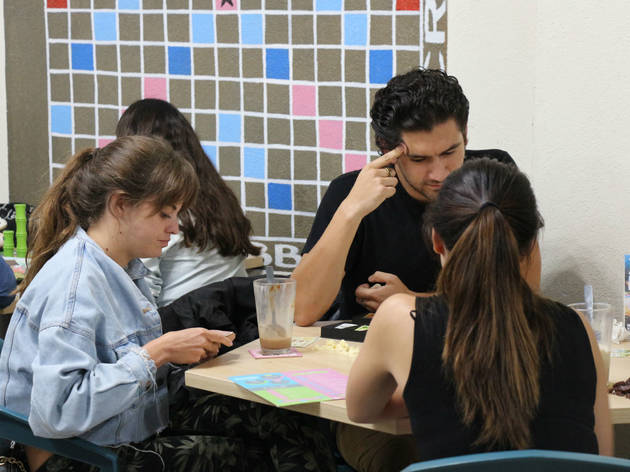 9/14
Foto: Alejandro Ortiz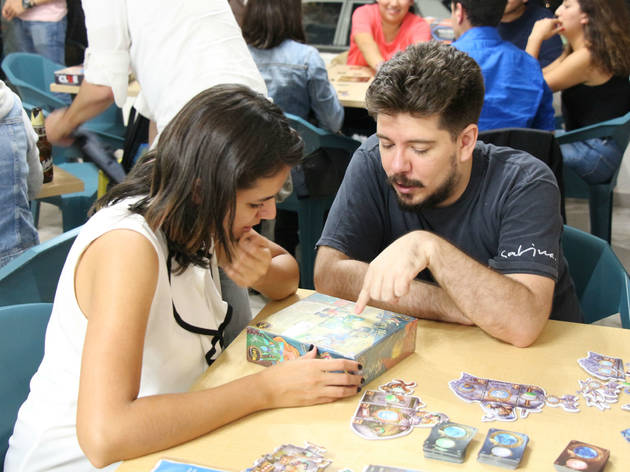 10/14
Foto: Alejandro Ortiz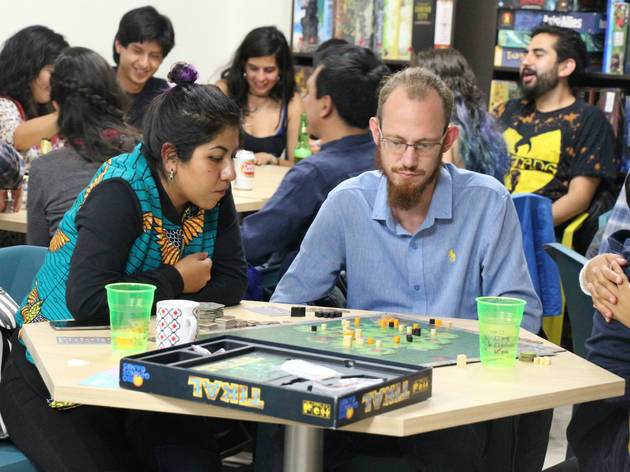 11/14
Foto: Alejandro Ortiz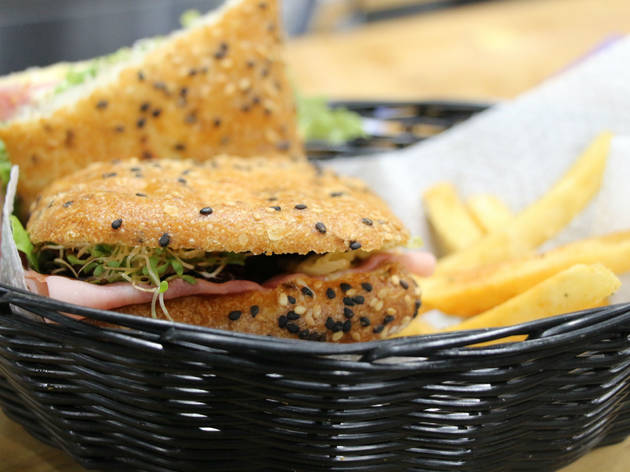 12/14
Foto: Alejandro Ortiz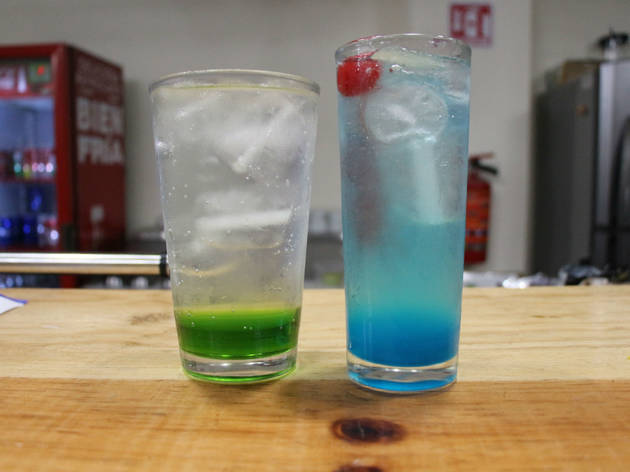 13/14
Foto: Alejandro Ortiz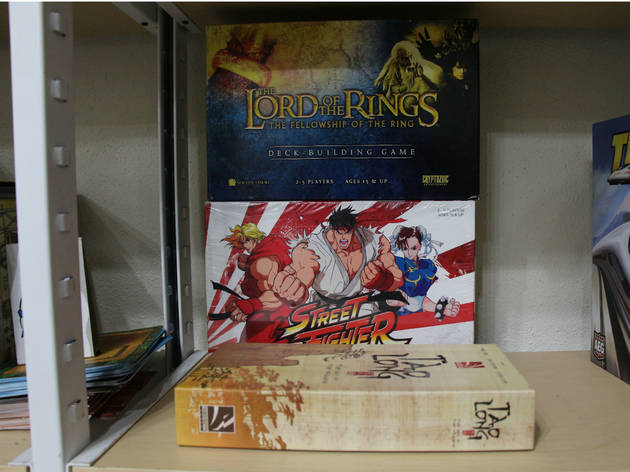 14/14
Foto: Alejandro Ortiz
Cada juego de mesa que te aventaste durante las madrugadas de Año Nuevo te entrenó para triunfar en La Caravana Gamelab. Antes de convertirse en el club de juegos predilecto de la CDMX, inició en Guadalajara en 2012 como un videoblog que recomendaba juegos de mesa. Al notar el poder que estos tenían para unir personas, saltaron de internet y buscaron una cochera -que aludía a una caravana- para acercar a la gente a su ludoteca y así hacer comunidad.
En noviembre de 2017 movieron su último peón desde tierras jaliscienses hasta el corazón de la Del Valle y colocaron su primera sucursal en la ciudad. La Caravana Gamelab se caracteriza por ser un club de juegos de mesa con su propia cafetería y tienda especializada en juegos de mesa. Este espacio cuenta con una gran variedad de títulos en venta, aunque si no encuentras en su sucursal el juego que buscas, ellos te lo consiguen (inclusive si está en Japón).
En cada una de sus mesas en forma de hexágono se vive un mundo diferente donde la rivalidad entre amigos es el anfitrión de la fiesta. Es común toparte a una pareja jugando Conecta 4 o ver cómo un grupo de amigos que viajan por toda América en un tren con Ticket to Ride.
La Caravana Gamelab cuenta con más de 400 títulos de juegos de mesa acomodados en sus libreros que van desde los clásicos como Monopoly hasta los más raros como Mechs vs Minions, creado por el estudio Riot Games y ambientado en el mismo universo de League Of Legends.
Es probable que no sepas jugarlos todos, para ayudarte existen masters lúdicos o mentores que te explican las reglas y te dan algunos tips para vencer a tus amigos. Cada título posee una etiqueta de color, la cual define su grado de dificultad. Los de tonos verdes son los más sencillos, los amarillos los intermedios y los rojos aquellos que merecen nuestro respeto.
Si estás harto de comer cartas de la baraja, prueba sus chapatas Cocoricó-Cocorocó con jamón de pavo y queso manchego y acompáñalas con un smoothie de fresa o un poseidón. Los lunes la diversión se multiplica ya que abren un nuevo juego y lo añaden a su repertorio.
Para hacer uso de los juegos que quieras debes pagar 50 pesos por día más lo que consumas en el lugar.
Nombre del lugar
La Caravana Gamelab
Contacto
Dirección
Fresas 59
Tlacoquemécatl del Valle
Ciudad de México
03200

Horas de apertura
Lun-jue 4-11pm, vie 4pm-12am, sáb 2pm-12am, dom 2-8pm.
Transporte
Metrobús Parque Hundido
Precio
$50 por persona