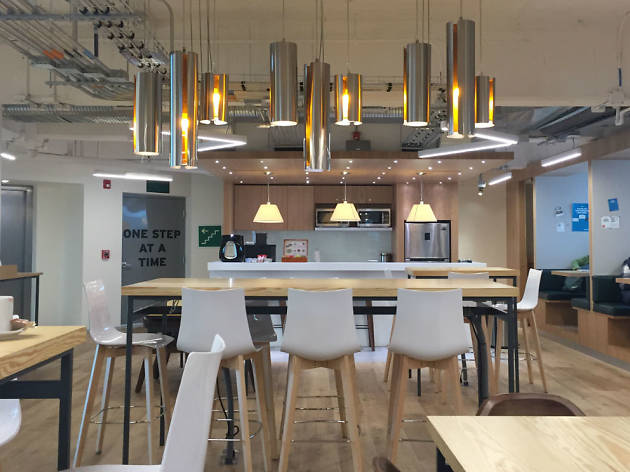 1/8
Foto: Regina Barberena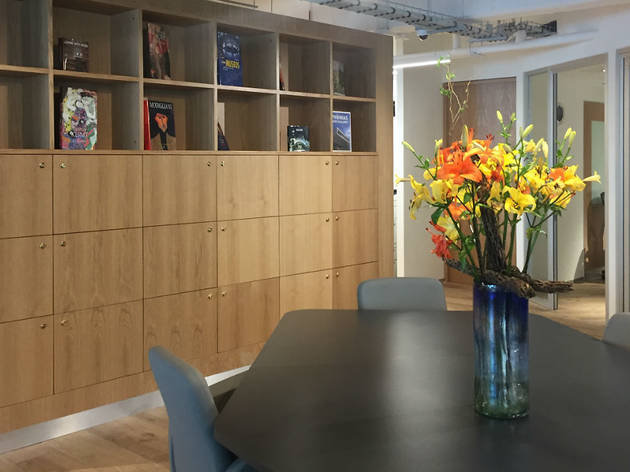 2/8
Foto: Regina Barberena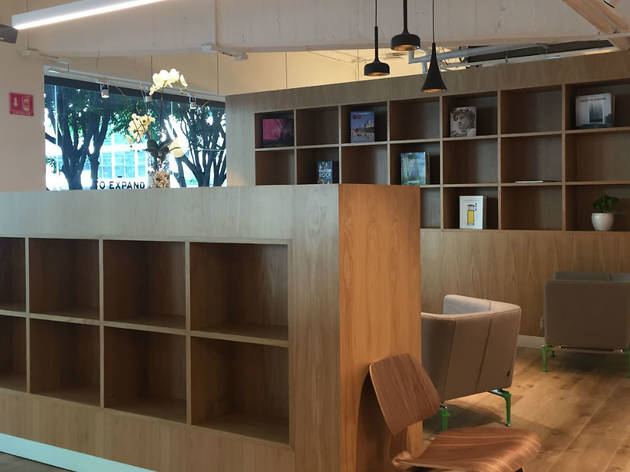 3/8
Foto: Regina Barberena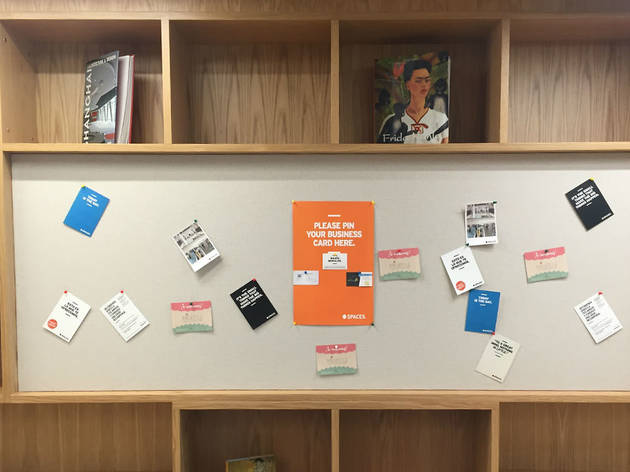 4/8
Foto: Regina Barberena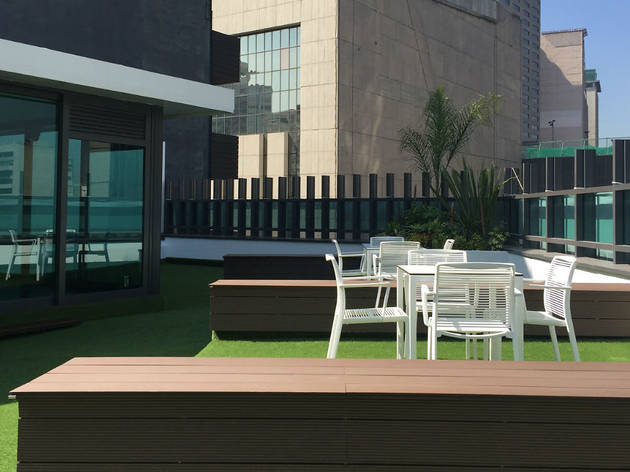 5/8
Foto: Regina Barberena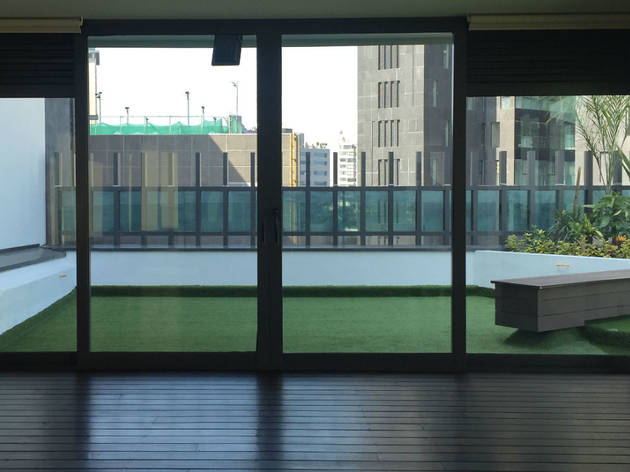 6/8
Foto: Regina Barberena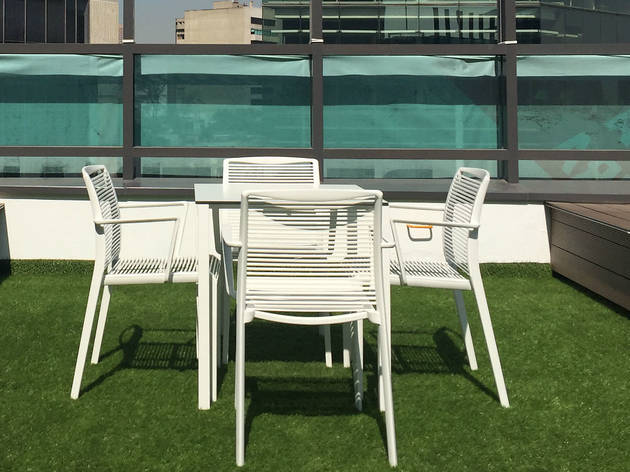 7/8
Foto: Regina Barberena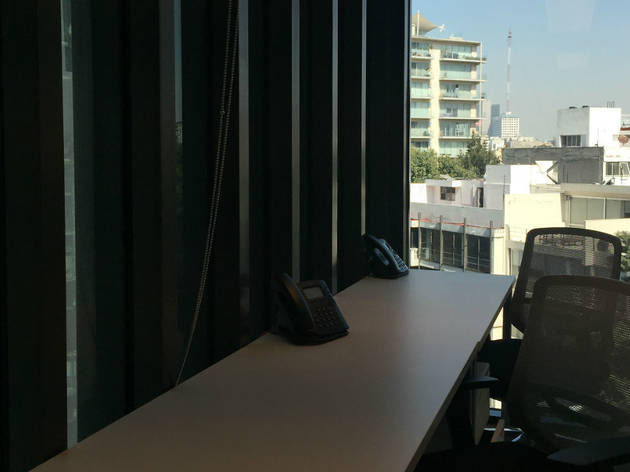 8/8
Foto: Regina Barberena
Time Out dice
Spaces. Tu lugar de trabajo (Spaces. Your place to work), es el eslogan de este coworking que se suma a la lista de lugares para crecer en el mundo de los negocios. Ámsterdam, Holanda, es el alma mater de este concepto que llegó a la Ciudad de México con dos locaciones: Lomas de Chapultepec y Polanco.
Los miembros de Spaces tienen acceso en todo el mundo a los business clubs del cowork dentro del horario de oficina, casilleros disponibles y renta de salas de juntas por hora o día completo, o solicitar escritorio personal. El conjunto de Polanco es estratégico en ubicación, ya que se encuentra a una cuadra de Campos Elíseos y Paseo de la Reforma.

Madera en distintos tonos decoran las paredes, mesas, sillas, sillones y libreros. El toque sencillo de algún florero o libro de The Beatles ronda a lo largo del área común, cerca de la barra del café y cocineta. Cuentan con un espacio multiusos en el nivel de la terraza, misma que puede transformarse para albergar eventos.

Rodéate de frases alentadoras, prepárate una taza de café y elige tu lugar preferido para acomodarte con tu laptop. Tal y como dicta esta religión del cowork, el objetivo de Spaces es liberar tu creatividad y envolverte con una comunidad de entrepreneurs o expertos en tu área de trabajo.

Detalles
Los usuarios dicen