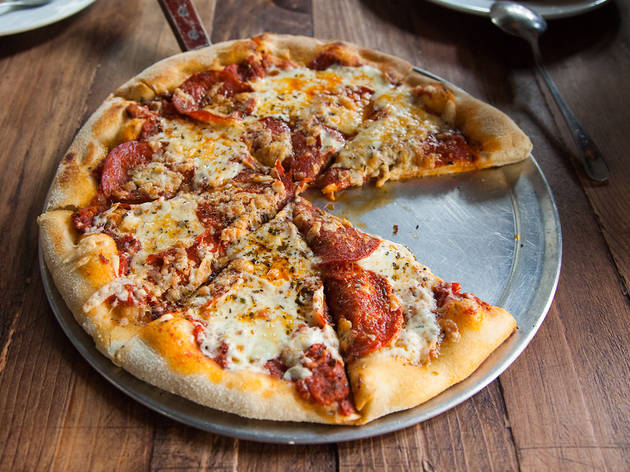 1/9
Foto: Alejandra Carbajal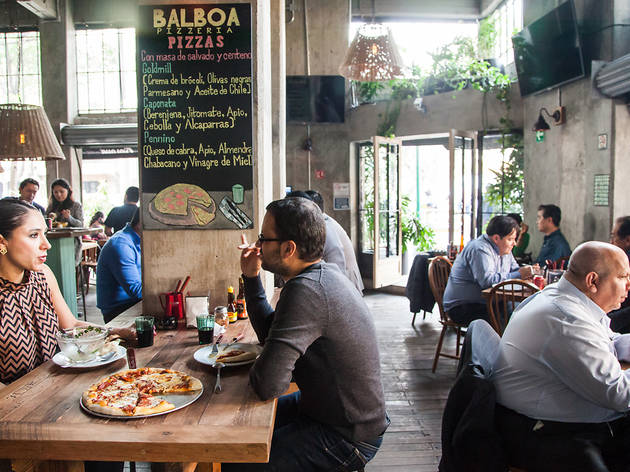 2/9
Foto: Alejandra Carbajal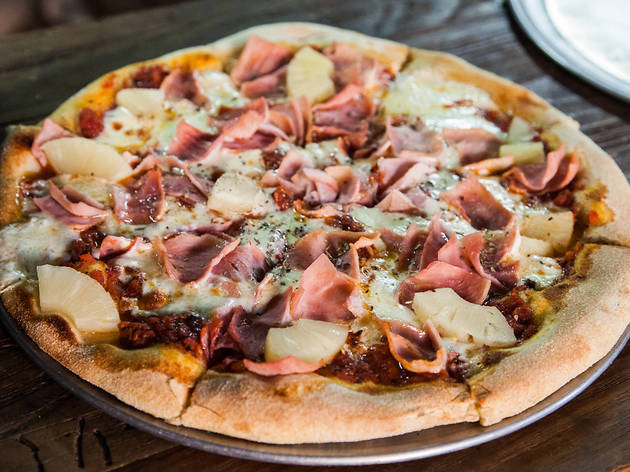 3/9
Foto: Alejandra Carbajal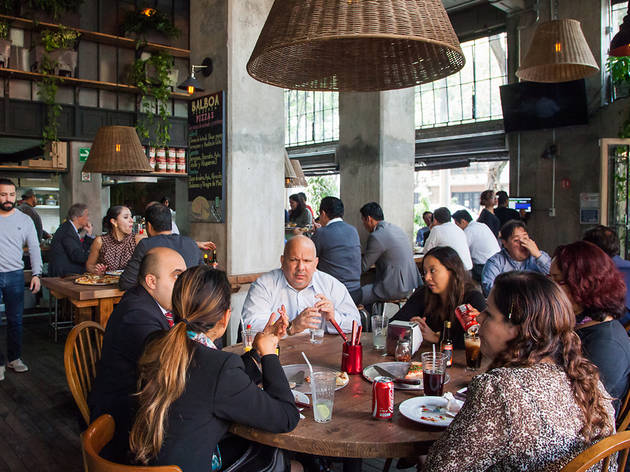 4/9
Foto: Alejandra Carbajal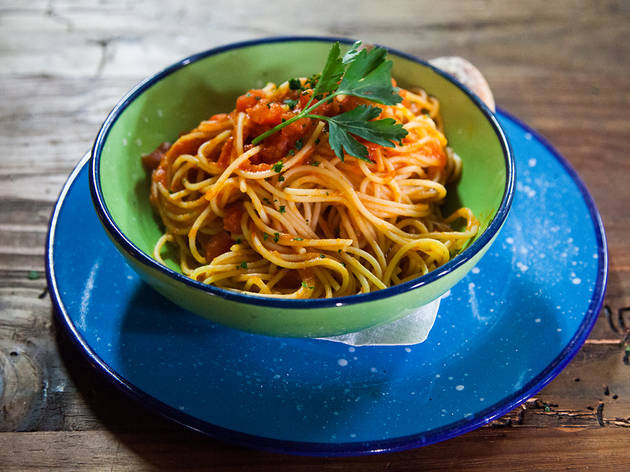 5/9
Foto: Alejandra Carbajal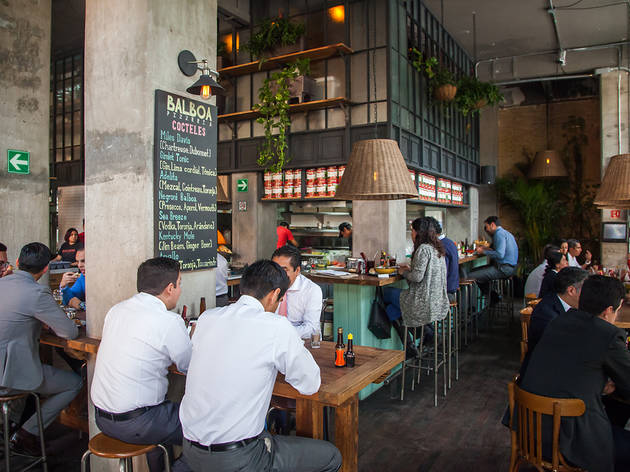 6/9
Foto: Alejandra Carbajal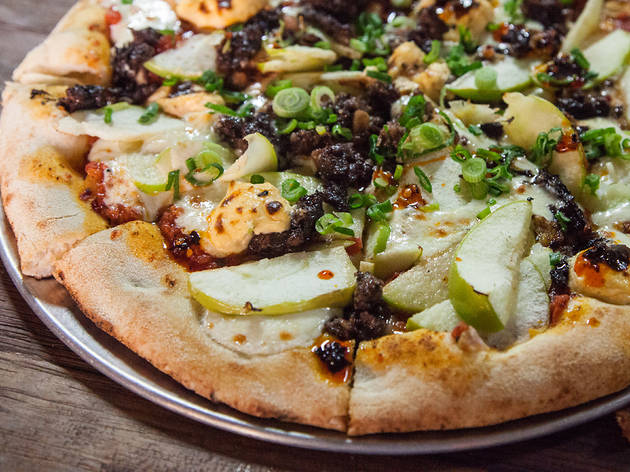 7/9
Foto: Alejandra Carbajal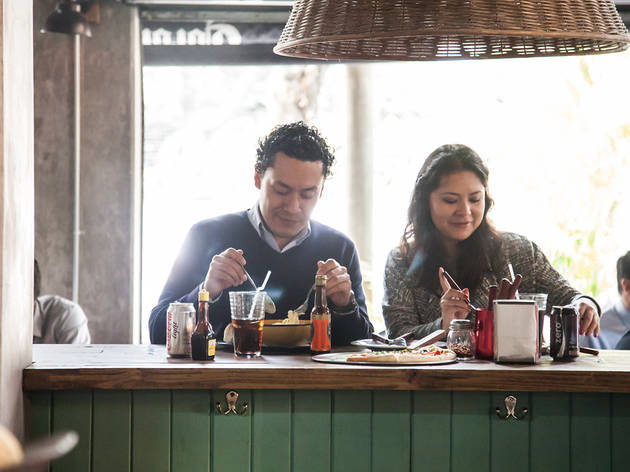 8/9
Foto: Alejandra Carbajal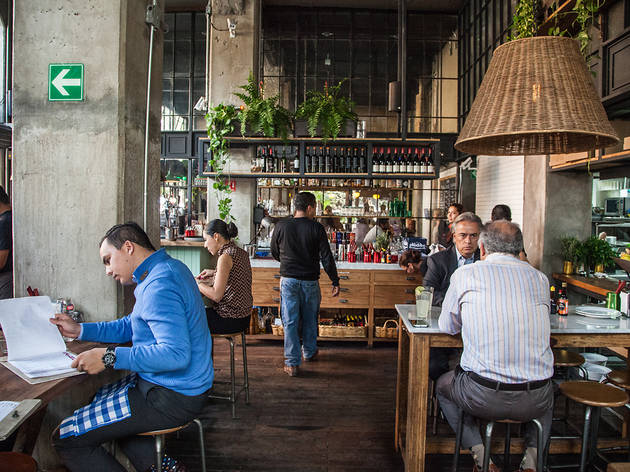 9/9
Foto: Alejandra Carbajal
Time Out dice
Un restaurante que invita al deleite. Vine de noche y me recibió un ambiente sutil y música alternativa: The Cure, Natalie Imbruglia y Kings of Leon. La decoración es industrial de doble techo, con mesas de madera y luz tenue. El lugar no esconde sus orígenes de casa vieja reconstruida y el uso de velas le da al espacio un toque bohemio. Al centro hay una gran barra y al fondo se asoma la de los bartenders: una maravilla lista para despachar tragos, café o lo que se antoje.
La carta es sencilla: ensaladas, pastas y pizzas, el detalle es que éstas se hacen en horno híbrido, mitad leña, mitad eléctrico, lo que facilita la cocción de las peticiones de los comensales. Hay todo tipo de bebidas: desde una limonada hasta coctelería sofisticada.
Comencécon una cerveza Baja Stout, de San José del Cabo, para contrarrestar el frío de la noche. Luego, para engordar a gusto pero sin culpa, pedí una ensalada de arúgula con queso azul, peras y almendras.
Antes de ordenar el plato fuerte ya había pedido el coctel recomendado por la casa: Negroni Balboa, deliciosa mezcla de vermouth rosso, aperol y vino prosseco. Ideal para relajarse después de un arduo día de trabajo.
Llegó la pizza con masa de salvado y centeno, cubierta de queso de cabra, almendra, apio, chabacano y vinagre de miel. ¡Deliciosa! La mezcla de los sabores dulces con el queso de cabra provocó en mi boca reacciones lentas, alterando el antojo y lancé un suspiro inevitable, que afortunadamente, fue imperceptible para los demás comensales.
Debo comentar que aunque grasosa, la pizza estaba exquisita, sobre todo por la calidad y cantidad de los elementos: masa delgada pero consistente, nada gorda pero con ingredientes desbordados; en una palabra, la pizza era perfecta.
Para rematar, comí una tarta de manzana con helado de vainilla, una buena receta para cerrar la experiencia.
No dudes en traer a tu pareja, seguro con una cena en este lugar terminas de conquistarle. Además, las bolsas para llevar traen un grabado divino: la esquina de la casa en rojo sobre papel kraft.
Detalles
Dirección

Río Lerma 94
México, DF
06500

Esquina con
Río Sena
Transporte
Metro Insurgentes
Precio
Consumo promedio por persona $300
Contacto
Horas de apertura
Lun-dom 12am-12pm
Los usuarios dicen