CERRRADO: Barracuda Diner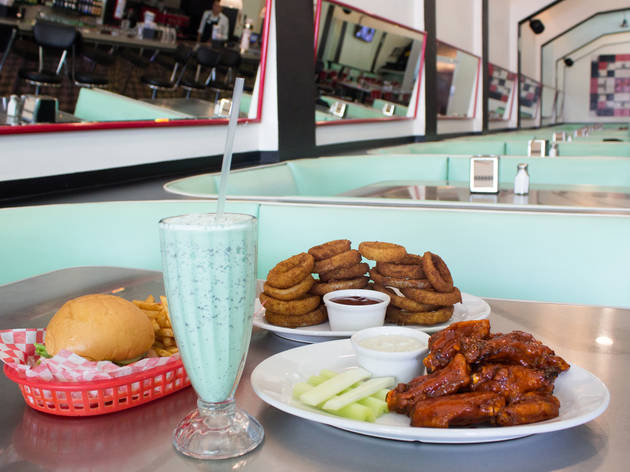 1/7
Foto: Loops Sandoval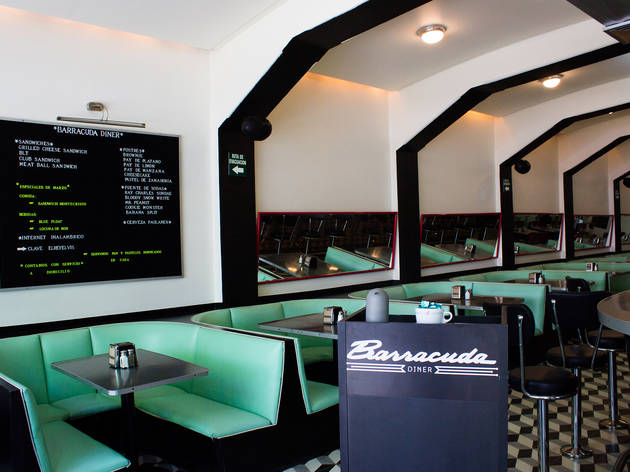 2/7
Foto: Loops Sandoval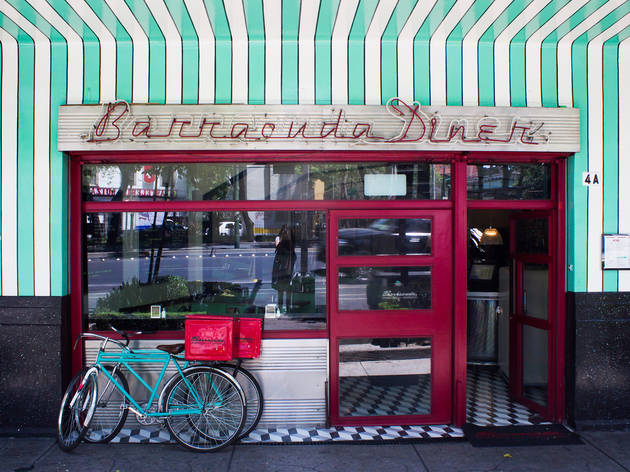 3/7
Foto: Loops Sandoval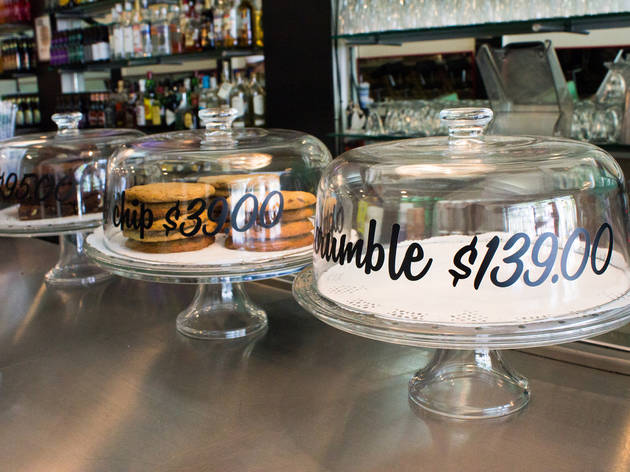 4/7
Foto: Loops Sandoval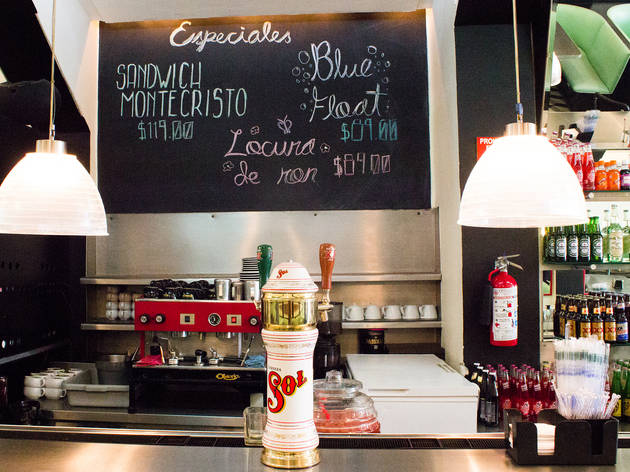 5/7
Foto: Loops Sandoval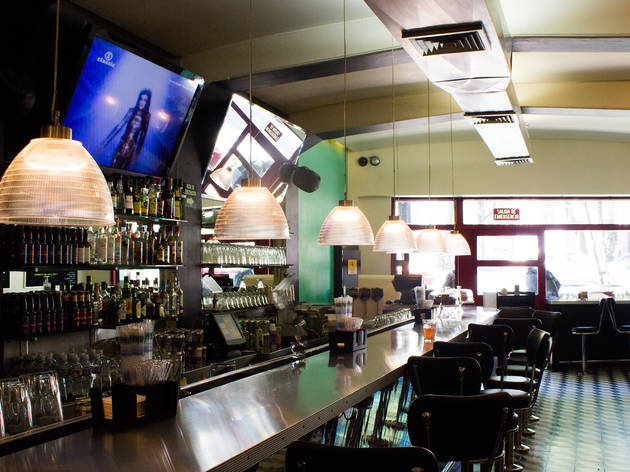 6/7
Foto: Loops Sandoval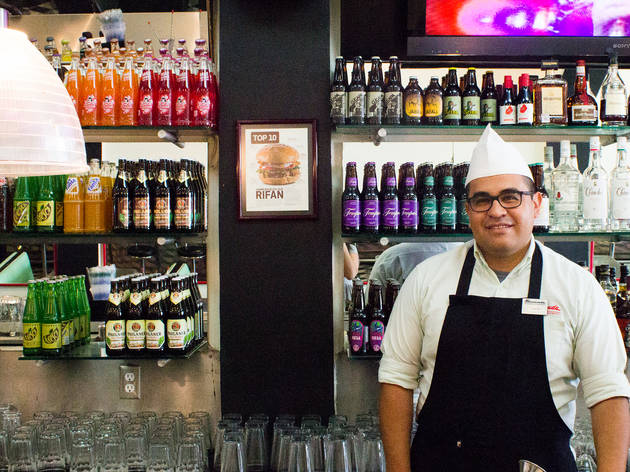 7/7
Foto: Loops Sandoval
Time Out dice
La decoración del Barracuda cumple con su cometido: al cruzar la puerta te sentirás en un tradicional diner estadounidense de los años sesenta. Los sillones, las lámparas, la barra larguísima, el diseño del menú y la música te harán pensar que en cualquier momento podría entrar John Travolta y Olivia Newton cantando "You're the One That I Want".
Las estrellas del menú son, por supuesto, las malteadas y las hamburguesas. Te recomendamos la red neck, con queso monterrey jack, cheddar, tocino y salsa bbq, o la father's office con queso azul, tocino, cebollas caramelizadas y arúgula.
La fuente de sodas tiene una selección de bebidas del mes. El cherry valentine (flotante de Coca-Cola con helado) y el cupid's dream (martini de ginebra con jugos de piña, naranja y arándano) son nuestros favoritos.
Los sándwiches y los hot dogs son otra opción acertada. Al igual que las hamburguesas, son de buen tamaño y se sirven con generosas guarniciones. No digas que no te lo advertimos: a este lugar es mejor llegar con un buen espacio en el estómago y dispuesto a entregarte a un festín de carbohidratos.

Si eres vegetariano y a tus amigos les encanta este lugar, la hamburguesa de tofu es para ti. El pan está hecho en casa, una de las principales razones por las que el Barracuda suele encontrarse en las listas de las mejores hamburguesas de la ciudad.

A pesar de ser un lugar de la más popular comida americana, los alimentos son cocinados y presentados de tal forma que no le pedirían nada a un lugar más elegante y gourmet. La gente que viene al lugar ronda los veinte o treinta años.
Detalles
Dirección
Nuevo León 4
Condesa
México, DF
06100

Precio
Costo promedio por persona $250
Contacto
Horas de apertura
Lun-sáb 1pm-1:30am, dom 1-11:30pm