Los mejores desayunos de Partners and Brothers Polanco
Además de estrenar sucursal, este restaurante de hamburguesas propone desayunos para sábados y domingos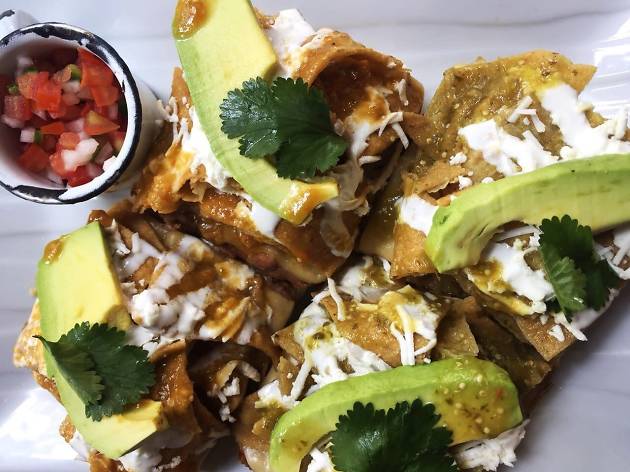 Sábados y domingos son para desayunar en Partners and Brothers Masaryk, la nueva sucursal en Polanco de uno de los laboratorios de hamburguesas favoritos de la CDMX. Además de estrenar ubicación, te sorprenderán los platillos que han creado para matar el hambre matutina.
Comienza con un plato de fruta mixta, con piña, papaya, sandía, carambola y fresa, acompañada de yogur o queso. De las opciones de egg lab, para que prepares tu plato de huevos al gusto, destacan los estrellados, los revueltos con jamón, tocino y queso.
Una de sus especialidades son las tecolotas, un mollete con chilaquiles encima. Las salsas para los chilaquiles son la clásica verde o su opción más atrevida: salsa morita con chicharrón; aunque yo le pondría más picor, la sorpresa viene con la textura del chicharrón, que además convierte el platillo en uno muy energético.
¿Quién no ama los hot cakes? hay naturales, rellenos de plátano, chispas de chocolate, fresas, cajeta, crema de avellana o manzana con canela; de dos o cuatro piezas. Son sumamente esponjosos, con mucha mantequilla y miel de maple. Tampoco fallarás su pides el french toast, con espinaca y queso asado con pepita y aguacate.
Los jugos son la opción ideal para despertar después de un café. Una de las mejores opciones es el get ready, con papaya, toronja, naranja, piña y espinacas, es ácido y muy refrescante.
Foto: Mattza Tobón
Partners and Brothers Masaryk 353, Polanco. 8526 4151. Metro Polanco. Dom-mié 1-10pm, jue-sáb 1pm-2am. $300.