The Hidden Kitchen, cenas secretas en la CDMX
The Hidden Kitchen regresa con tres cenas sorpresa: un lugar escondido, 30 desconocidos y una mesa para compartir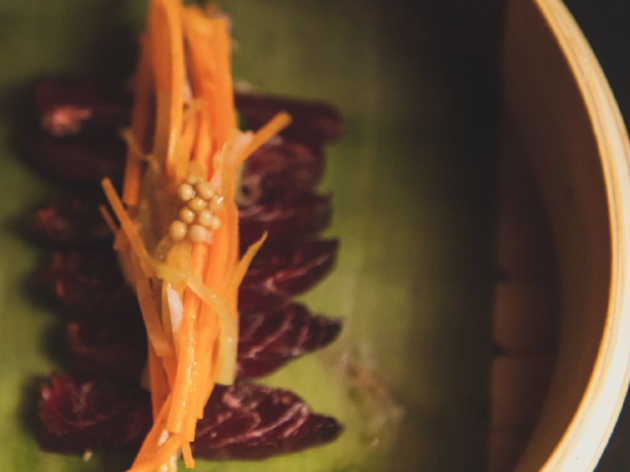 Con una gran trayectoria respaldándolos, The Hidden Kitchen busca arriesgarse con un nuevo hogar en el Centro para festejar este nuevo lanzamiento. Se celebrara con tres noches de cenas a puertas cerradas, donde se rescatará la esencia de The Hidden Kitchen, un lugar escondido en la ciudad, una sola mesa y 30 desconocidos compartiéndola.
Estas tres cenas buscan romper la monotonía diaria y llevar la última comida del día a una nueva experiencia, cada platillo es preparada por un equipo de chefs donde cada uno de los cinco tiempos es un nuevo descubrimiento gustativo, así como los tragos sorpresa.
Las cenas se realizan en completa privacidad e intimidad, se facilita conocer a otras personas con las que se comparte la mesa, el ambiente es ideal para pasar una velada agradable y relajante, algo fuera de lo común.
Se llevarán a cabo en un lugar que será indicado al confirmar la reservación, jugando con el misterio de esta actividad. 90 personas tendrán oportunidad de asistir, en 30 espacios por día. Reserva a hola@thehiddenkitchen.mx.
The Hidden Kitchen Locación secreta. 28, 29 y 30 marzo 8pm. $1200.