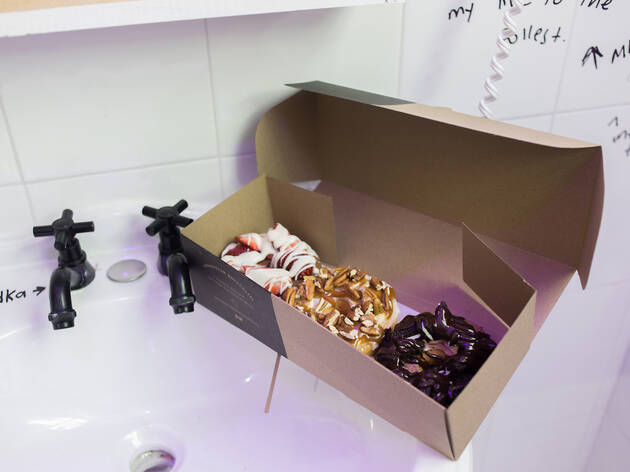 1/11
Foto: Michelle Burgos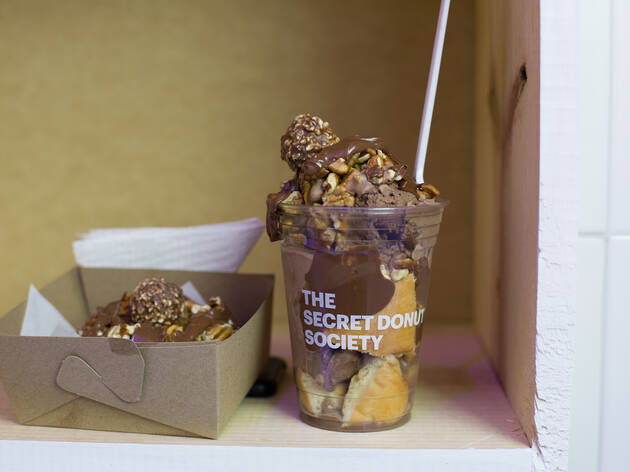 2/11
Foto: Michelle Burgos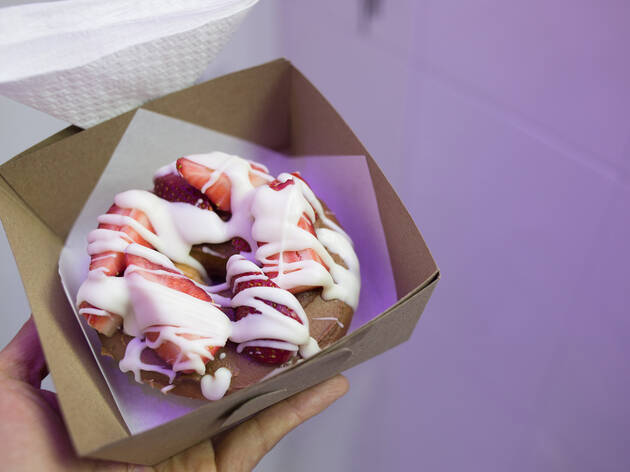 3/11
Foto: Michelle Burgos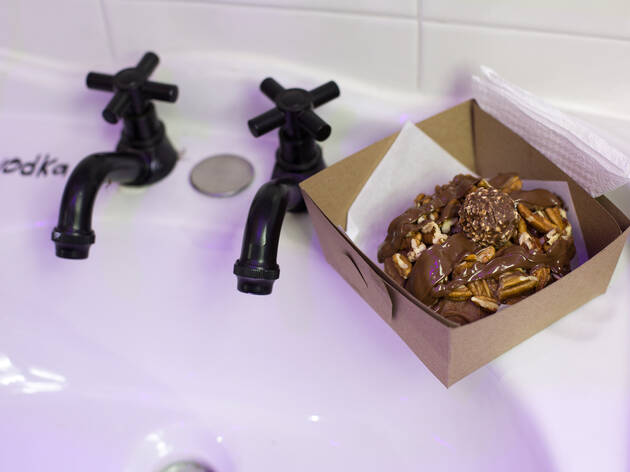 4/11
Foto: Michelle Burgos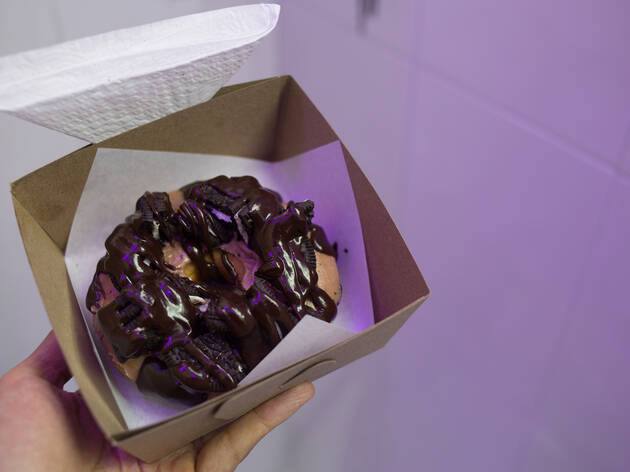 5/11
Foto: Michelle Burgos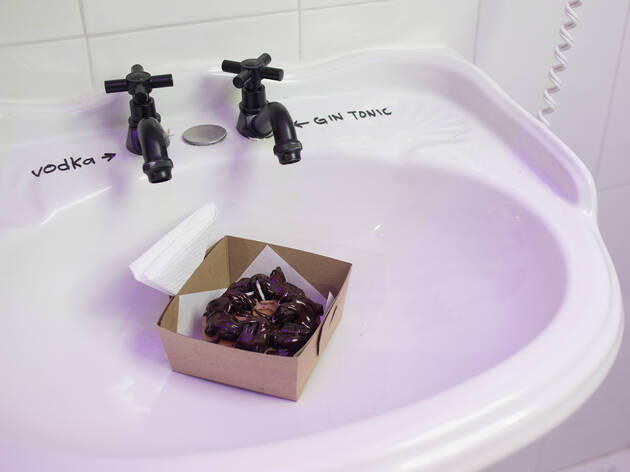 6/11
Foto: Michelle Burgos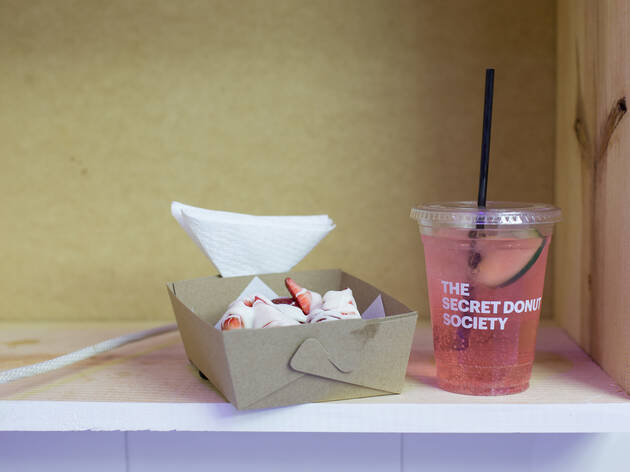 7/11
Foto: Michelle Burgos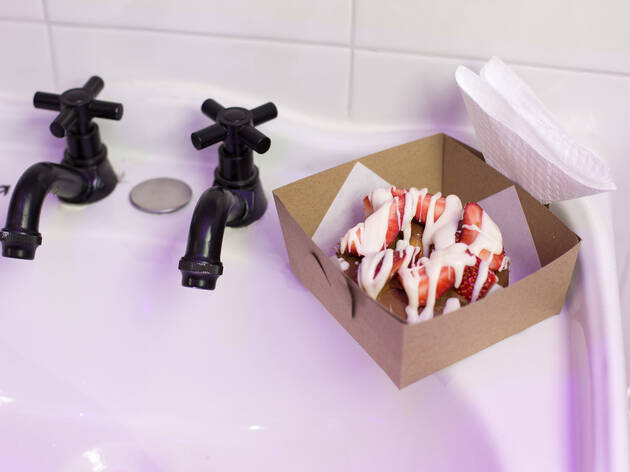 8/11
Foto: Michelle Burgos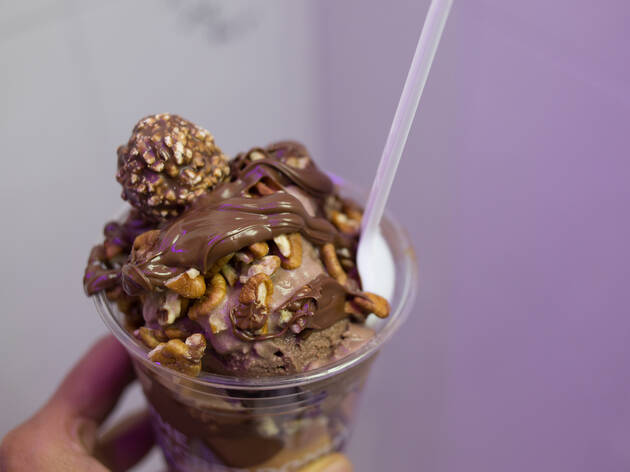 9/11
Foto: Michelle Burgos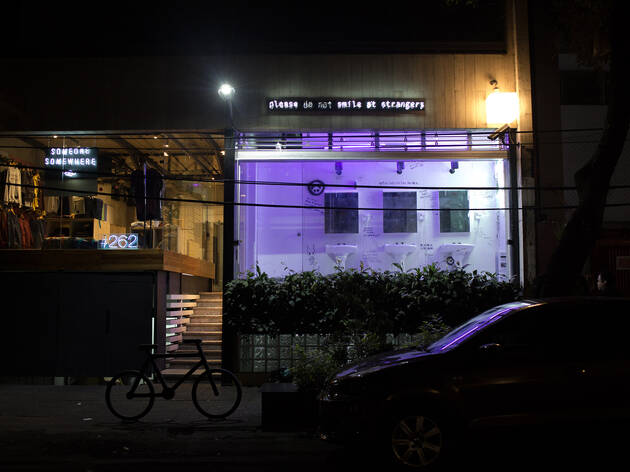 10/11
Foto: Michelle Burgos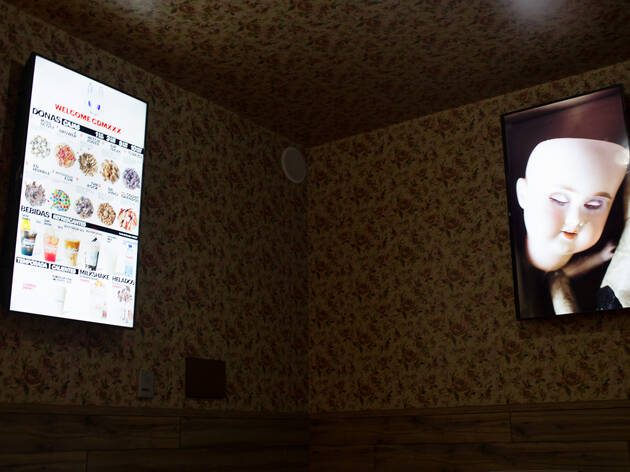 11/11
Foto: Michelle Burgos
Time Out dice
¿Recuerdas ese secretismo que tienes con tu dealer? Puede ser cualquiera; tu compañero de la escuela que vendía dulces a escondidas o ese conocido con comida increíble. La diferencia es que ellos no tienen local ni puesto.
Así funciona The Secret Donut Society y el requisito es que no puedes contar nada de lo que pasa dentro de la tienda, una de las más extrañas que existen en la CDMX. Serás privilegiado al conocer y probar sus productos. Por lo tanto, quédate callado y obedece a todo lo que te digan; claro, si de verdad deseas salir de ahí con vida (o donas).
Ubicada en la Roma, la tienda es solo para quiénes van decididos porque si no los conoces, jamás pensarías que ahí se venden donas. Es mejor si vas acompañado, sino, invita a un extraño para que no juegues solo. Todo comienza al subir las escaleras hacia el lugar donde seleccionas las donas del menú; el problema será que descubras a quién pedirlas y dónde pagar, recuerda que todo es parte del juego y toma en cuenta que sólo aceptan efectivo. Como pista, es una caja café la que contiene la llave de la felicidad, pero no sabrás qué forma ni sabor tiene hasta que pases las pruebas.
Las donas son de un tamaño particularmente grande, debido a todos los ingredientes que llevan encima. Entre los sabores más codiciados está la de Oreo, con chocolate como base, galleta en trozos y chocolate líquido ¡directo al corazón! También, mi favorita, es la de maple con tocino, que aunque no es tan crujiente como me hubiera gustado, valió mucho la pena probarla. Para tomar hay malteadas, café y leche, así como otras bebidas con nombres súper raros que a primera vista no sabrás qué estás pidiendo.
The Secret Donut Society, estos dealers de donas clandestinas provenientes de Monterrey, mantienen su identidad secreta como lo hacen los grandes superhéroes. Atrévete a vivir esta experiencia, ¿o a sufrirla?
Detalles
Dirección
Tabasco 262
Roma
Ciudad de México
06700

Transporte
Metrobús Álvaro Obregón
Precio
Consumo promedio por persona $100
Contacto
Horas de apertura
Lun-dom 10am-9pm
Los usuarios dicen