Futurologi: el futuro de la moda
Únete a las conversaciones mensuales sobre el futuro del ámbito artístico y cultural. En esta edición se hablará de moda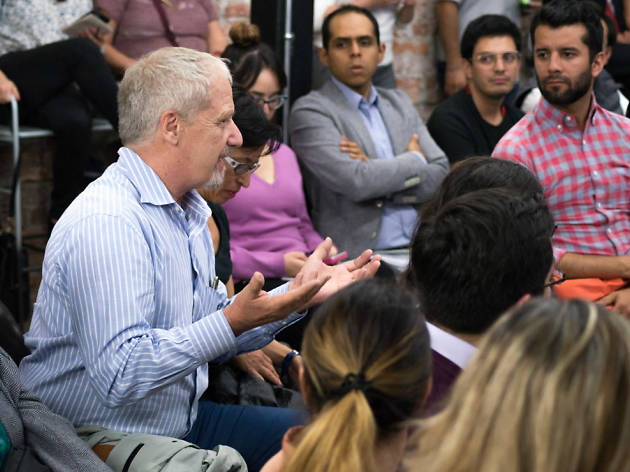 Futurologi es un proyecto de conferencias en el que se ponen a discusión temas culturales relevantes en el futuro de nuestra sociedad.
Junto con artistas y académicos expertos, tendrás la posibilidad de valorar cambios y contrastes que tendrán lugar en un futuro cercano. Algunos de los temas que se tratarán en esta edición serán: técnicas en creación de propuestas de diseño textil, repercusiones de redes sociales y nuevos medios de comunicación en la generación de estéticas, los recursos naturales y su utilización en un contexto de mercado consciente, efectos de la globalización, automatización, inteligencia artificial y realidad virtual en los nuevos medios de producción de la industria, entre otros.
En cuanto a las figuras encargadas de analizar estos escenarios estarán Andrés Catalina y Vill Vegas, expertos en desarrollo de marcas y fundadores de BVS y de su propia marca (Nugget), y Omarov Aguilar, desarrollador independiente de moda mexicana. Mónica Dubost, fundadora de Manosanta y Charo Roque, diseñadora textil y de vestuario, serán otras de las panelistas que compartirán su criterio y que tienen proyectos enfocados en la estética de la ropa.
Carlos Castellanos de In the Park Productions, también se incorporará a e este ciclo de conferencias, gracias a su experiencia en su casa productora y en otras de sus propuestas estéticas que han generado un reencuentro cultural con la identidad mexicana.
El evento comenzará el 24 de octubre a las 7pm. ¡Buena noticia! Si eres de los primeros en en registrarse en la página oficial del evento, tus boletos serán gratis. Si te tardas una la entrada general en preventa es de $120 y el día del evento tendrá un costo de $250.
Futurologi: Future of Fashion. Zacatecas 155, Roma. Miércoles 24 de octubre 7-11pm
$120-$250.