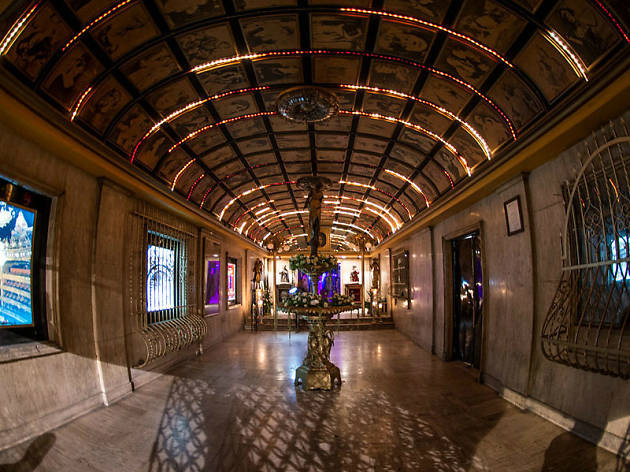 Time Out dice
Sabemos más sobre los chismes legales de su dueña (Irma Serrano) y los supuestos fenómenos paranormales que atañen al Teatro Fru Fru, que sobre la importancia de este recinto para la historia de nuestra ciudad.
Tras la caída de El Gran Teatro Nacional nació en 1900 el Teatro Renacimiento, el cual contaba con 1,300 butacas. En 1907 lo compró Francisco Cardona y cambió su nombre a Virginia Fábregas, el nombre de su esposa.
Durante varios años la señora Virginia se posicionó como una de las mejores actrices de teatro en la historia de nuestro país y tras su muerte en 1950, se decidió que el teatro que llevaba su nombre fuera demolido. Tras varios dimes y diretes el teatro resurgió en 1957.
En los setenta fue adquirido por la cantante y actriz Irma Serrano, quien lo nombró Teatro Fru Fru y lo reinauguró con la obra Nana. Desde entonces, por los problemas de su dueña, el teatro ha cerrado por largas temporadas.
Actualmente el Fru Fru lleva un amplio periodo de éxito y ha presentado obras como Vaselina y El pozo de la soledad. Además de ser sede para conciertos de artistas nacionales como Natalia Lafourcade e internacionales como The Dresden Dolls y The Tiger Lilies, también lo rentan para fiestas de la comunidad LGBTTTI.
Detalles
Dirección
Donceles 24
Centro
México, DF
06010

Transporte
Metro Allende. Metro Bellas Artes. Metrobús Teatro Blanquita.
Contacto
Los usuarios dicen