Tales of the Cocktail
Expertos de la industria coctelera de México y el mundo reunidos en la segunda edición de este festival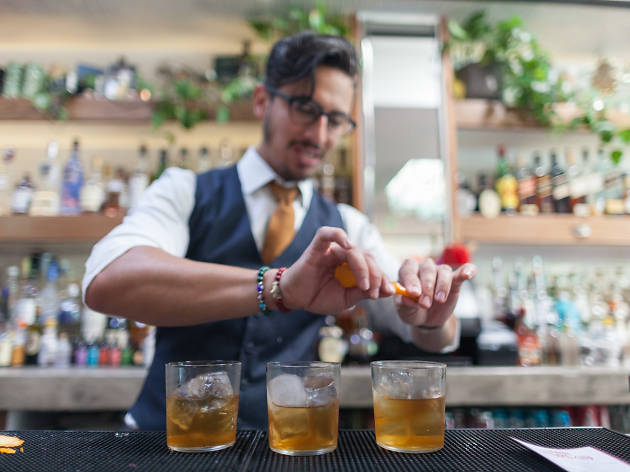 Durante tres días conocerás las tendencias y las futuras novedades de la mixología en un evento que incluye seminarios, degustaciones y nuevos lanzamientos.

Tales of the Cocktail es organizado cada año en Nueva Orleans y por segunda ocasión llega a la Ciudad de México para reunir a la comunidad internacional de bebidas alcohólicas en conferencias con reconocidos expertos como Claire Smith Warner, Ian McLaren, Jacob Briars, Charlotte Voisey y Philip Duff, este último es el director de educación de Tales of Cocktail y realizó la curaduría de presentaciones de 15 minutos de figuras de la industria que se realizarán.

A la par que te codeas con expertos del tema, explorarás las propuestas de coctelería del país en eventos nocturnos llevados a cabo en los bares más importantes de la CDMX; como Limantour, Bang Bang, Foro Normandie, Taberna Luciferina y Speakeasy en el Edificio Continental.

Los boletos son todo incluido y puedes adquirirlos en talesofthecocktail.com

Tales of the Cocktail Hotel Hilton Mexico City, Reforma. Juárez 70, Cuauhtemoc. Metro Juárez. Dom 10-mar 12 de abril. $229 USD.