Way Out West en la Ciudad de México
Los djs ingleses Nick Warren y Jody Wisternoff visitarán la CDMX con su música house y techno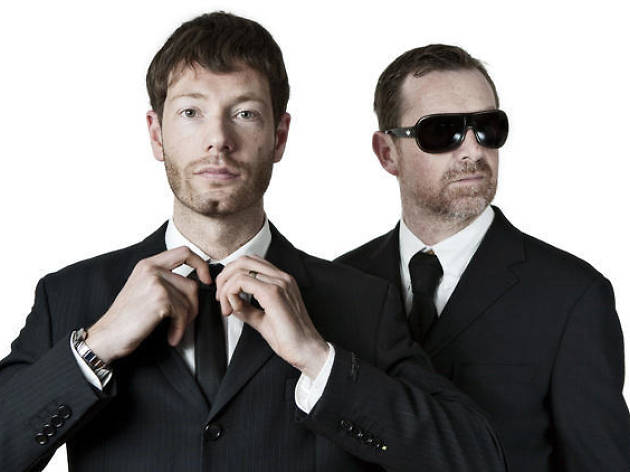 Apasionados djs ingleses y perfeccionistas en su material musical, Nick Warren y Jody Wisternoff llegarán a México con su afamada colaboración a dúo, Way Out West: un show de música electrónica a base de voces que rozan los oídos y un beat hipnótico del house progresivo.
Warren tuvo emblemáticas producciones musicales en los clubes más prestigiosos de Nueva York (Twilo), Manchester (Haçienda), Tokio (Womb) y Singapur (Zouk). Wisternoff participó en giras internacionales con Faithless y The Prodigy y colaboró con uno de los productores más reconocidos de Gran Bretaña, Trevor Horn. Los últimos 20 años de este poderoso colectivo han trascendido a top 10 con "The Gift" y apariciones en el Top of the Pops chart.
Fue el 2010 el último año que su material vio la luz; Way Out West decidió unirse al sello discográfico independiente Anjunadeep, quien dio a su público un adelanto con "Tuesday Maybe" en la compilación iTunes Dance 'Anjunadeep 07'.
Estos talentosos ingleses visitarán el Babilonia Club & Concert Hall el 1 de julio junto con la participación de djs nacionales como Sevilla, Natural Flow al estilo techno house y Leo Figuer con deep house. Además no te pierdas los VJsets que ofrecerá el reconocido artista multimedia Gustavo Cisneros. Consigue tus boletos a través de ticketmaster.com
Babilonia Club & Concert Hall Río San Ángel 89, Guadalupe Inn. Metrobús Altavista. Vie 1 de julio 10pm. $450.