Piezas imperdibles de la exposición de Anish Kapoor
Te decimos qué obras no puedes dejar de ver cuando visites la muestra Arqueología, Biología en el MUAC
Si te gusta visitar exposiciones de arte contemporáneo, no puedes faltar a Arqueología, Biología, la primera muestra del artista Anish Kapoor que se presenta en Latinoamérica.
Verás 22 piezas originales, entre escultura e instalación. Aquí te mostramos algunas de las obras más impactantes.
Obras imperdibles de la exposición de Anish Kapoor
1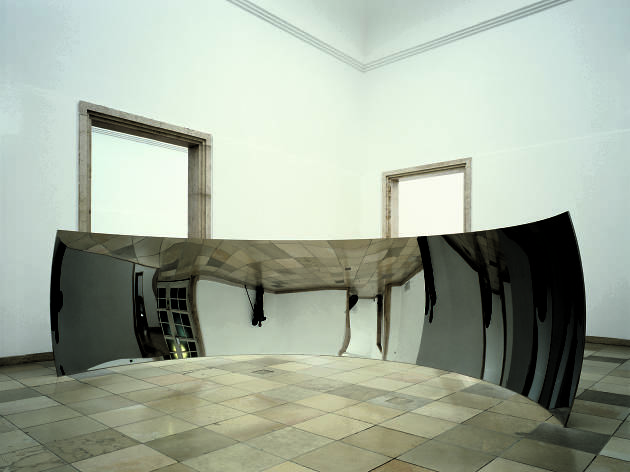 Foto: Cortesía MUAC
Esta luminosa escultura de metal en forma de una gigantesca letra C se ha exhibido en la Lisson Gallery y en el Museo de Arte de Cleveland. La parte cóncava de la pieza refleja los rayos de sol con tal fuerza que en Cleveland quemó una parte del césped donde fue colocada.
2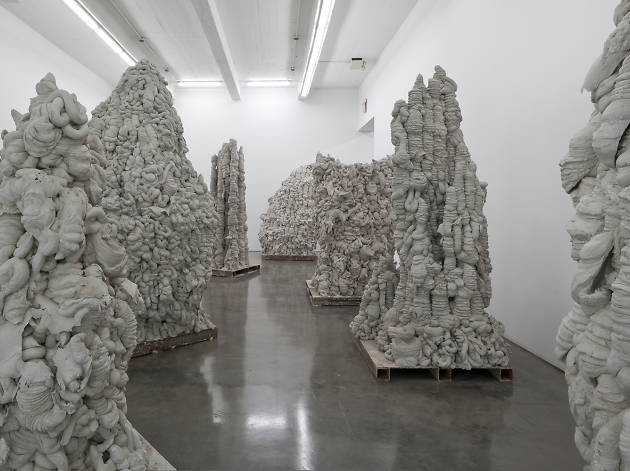 Foto: Cortesía MUAC. Gladstone Gallery
Esta escatológica pieza hecha de protuberancias con cemento nos remite a excrementos gigantes. Ha sido exhibida en otras retrospectivas de Kapoor alrededor del mundo.
3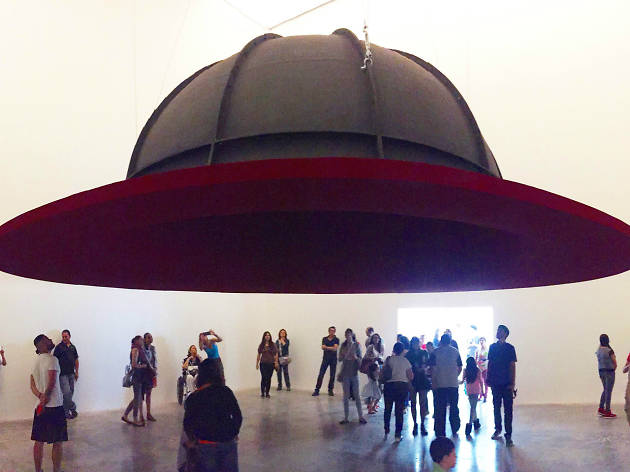 Foto: Gil Camargo
At the Edge of the World II, 1998
No, no es un platillo volador rojo. Esta instalación de Kapoor pretende ser un agujero gigante, un puente simbólico entre el interior y el exterior.
4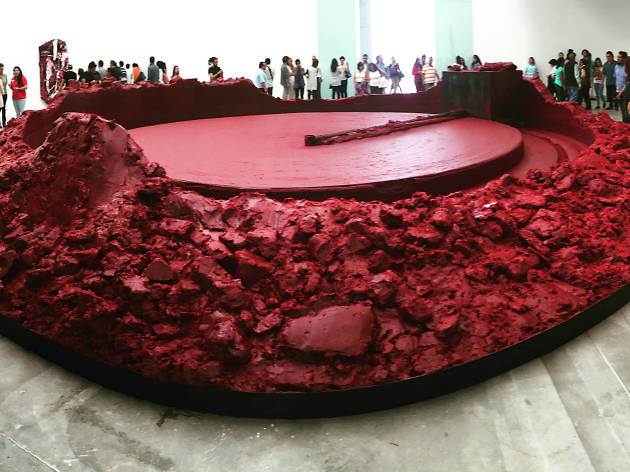 Foto: Gil Camargo
Esta escultura forma un cráter de 12 metros de diámetro fabricado con cera roja. En el centro, posee un brazo metálico que gira lentamente; el movimiento es casi imperceptible. Anish Kapoor comenta que retoma el color rojo porque expresa amor y pasión para crear un camino hacia la exploración emocional.
5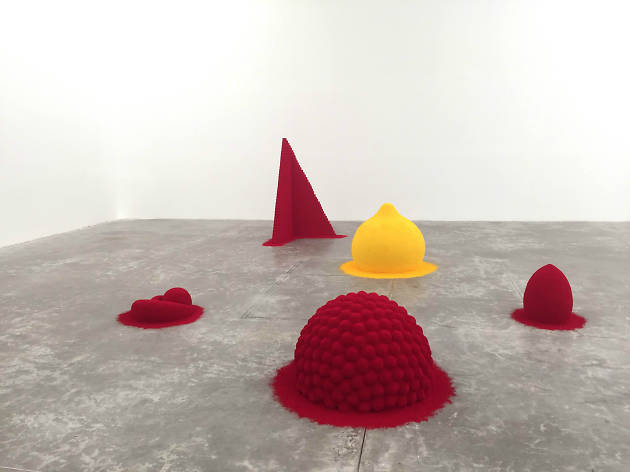 Foto: Gil Camargo
To Reflect an Intimate Part of the Red, 1981
Estas esculturas, integradas de pigmentos en polvo, trasgreden la tercera dimensión. Kapoor juega con la simetría y la versatilidad de los materiales para crear piezas poderosas y coloridas como esta.