Ve la última temporada de Game of Thrones en Cinemanía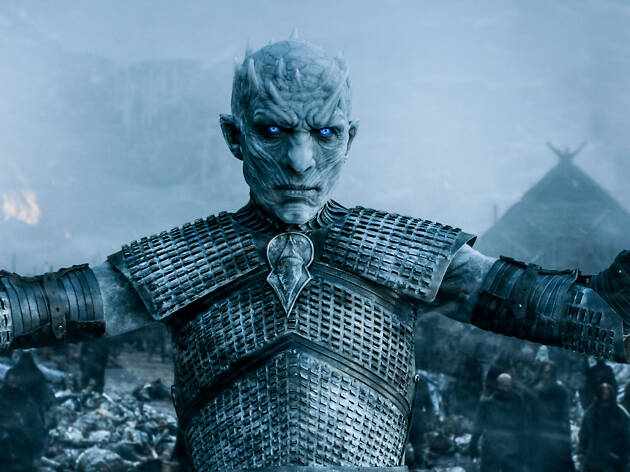 Time Out dice
Cinemania Loreto te invita a ver la temporada final de GOT en su restobar, todos los domingos a las 8pm
Todo el mundo está paralizado con el estreno de la octava —y última— temporada de Game of Thrones, que comenzó su transmisión el pasado 14 de abril. Este acontecimiento es de gran importancia ya que esta serie se convirtió en una de las más queridas del mundo y su desenlace tiene a todos con los nervios de punta.
Si no tienes HBO o HBO Go y no quieres enterarte de los spoilers en redes, o simplemente quieres salir de tu casa, Cinemanía Loreto proyectará en vivo el episodio estreno, todos los domingos a las 8pm, en su restobar.
Este bar es famoso por su foccacia y su baguette de roast beef, pero a propósito de GOT tendrá en promoción un plato de botanas con alitas, dedos de queso y papas por $140. Si te gustan los coteles te recomendamos los mojitos y el cronos, una mezcla de ginebra y licor ancho Reyes inspirada en Guillermo del Toro.
Prepárate para conocer qué pasará con The Night King y su ejercito de White Walkers, el destino de Daenerys Targaryen y Jon Snow —la pareja del moment— y si Carsei Lannister quedará sola.
Recomendado: Resumen de la séptima temporada de Game of Thrones.
Detalles
Los usuarios dicen