4 razones para enamorarse de Arcade Fire
La banda más famosa de Montreal, Canadá, regresa a la CDMX para presentar Everything Now, su nuevo disco
Existe un gran debate entre seguidores y haters de Arcade Fire; unos la consideran la mejor banda del siglo XXI, mientras que otros piensan que está sobrevalorada.
Argumentos van y vienen, pero es una realidad que la banda canadiense tiene al mundo a sus pies. Artistas de la talla de David Bowie y Lorde se declararon fans, así que supongo que no están tan errados los comentarios positivos.
A propósito de su próximo concierto en la Ciudad de México para promocionar su quinto LP, Everything Now, buscamos los motivos por los que amamos a Arcade Fire.
1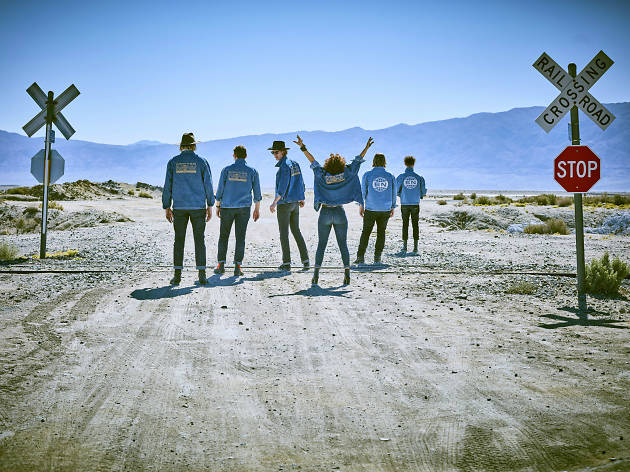 Foto: Cortesía Ocesa
La banda canadiense le dio la vuelta a famoso indie rock cuando lanzó su álbum debut Funeral (2004), en el cual incorporó instrumentos como la mandolina, el xilófono y la zanfona, lo que le dio profundidad a sus piezas, abriendo un abanico de posibilidades musicales.
A lo largo de sus cinco discos ha trabajado con el rock and roll más tradicional, como en "Month of May", piezas más bailables como en "Sprawls II (Mountains Beyond Mountains)" y canciones orquestadas como "No Cars Go", que demuestra su versatilidad.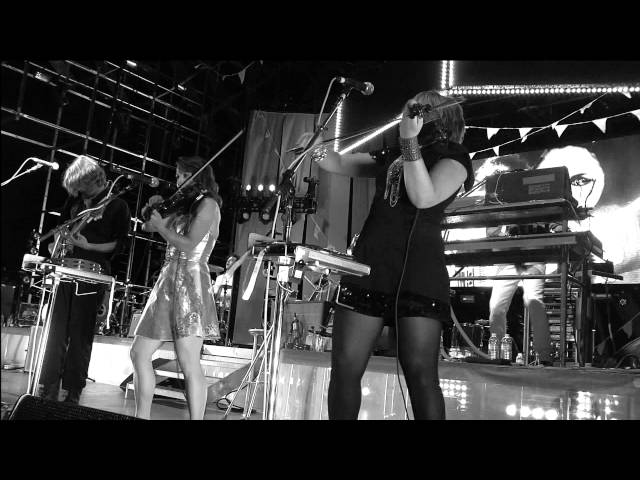 2
Foto: Time Out London
Cada LP de Arcade Fire posee un concepto bien redondeado. Por ejemplo, en Neon Bible (2007) rescataron la esencia de la novela The Neon Bible, del escritor estadounidense John Kennedy Toole, y compraron una iglesia en Montreal para grabar todo el disco, dotando de una esencia divina a cada una de las canciones.
Por otro lado, en Everything Now apelan por lo efímero que es la realidad y rescataron ritmos setenteros con los cuales es imposible no bailar.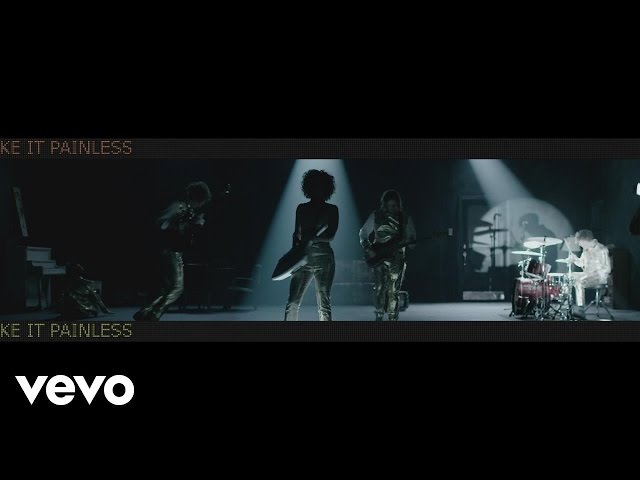 3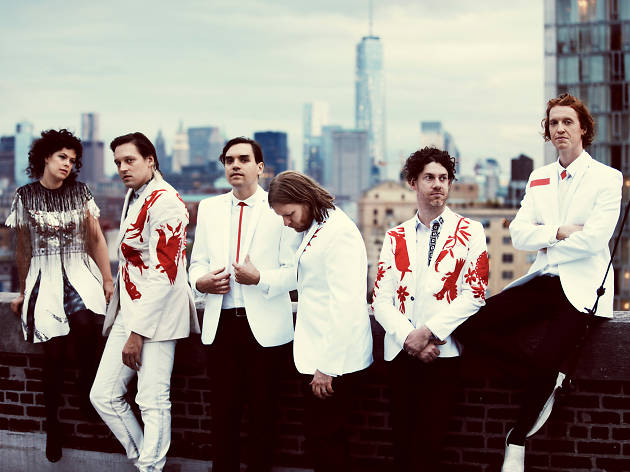 Foto: Time Out London
La banda se empeña por crear experiencias más allá de tocar en vivo sus canciones. Durante la promoción de The Suburbs (2010) hicieron una de los primeros streamings por internet; transmitieron en vivo su show en el Madison Square Garden el 5 de agosto de 2010.
Por otro lado, Reflektor (2014) contó con conciertos espectaculares, con bolas de disco, hombres con trajes de espejo, botargas y papelitos de colores, muchos papelitos de colores.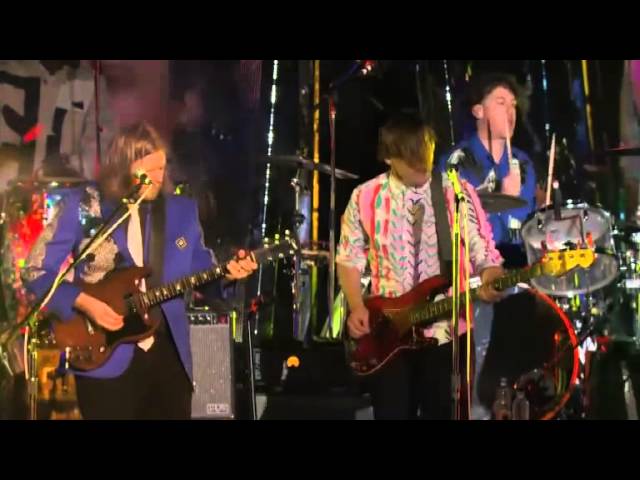 4
Foto: Time Out Chicago
Para Arcade Fire la tecnología es una herramienta muy importante. Por ejemplo, el video de "Black Mirror" posee ciertos botones para que apagues las voces, los violines, el piano o las percusiones.
Para "We Used to Wait" crearon una plataforma en la que apuntas tu dirección para que el video se desarrolle en las calles donde creciste o en "Sprawls II ( Mountains Beyond Mountains)" tienes que agitar tus manos frente a la cámara de tu computadora para reproducir el video.