Festival Ajusco
Se acerca la cuarta edición del ritual musical en las faldas del ex volcán Xitle con una extensa oferta artística y gastronómica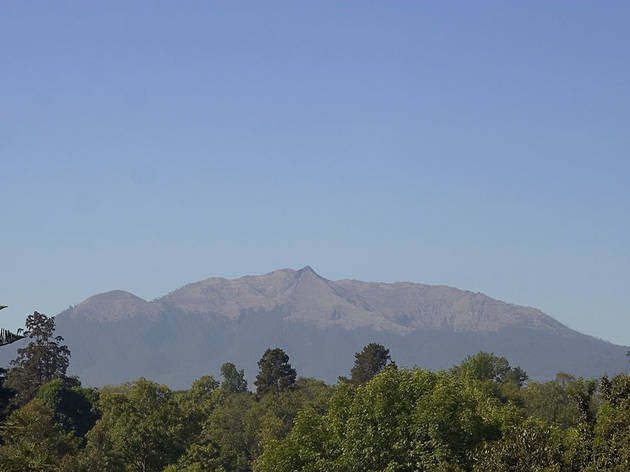 En esta fiesta sonora además de actualizarte sobre la escena global de la música independiente, podrás hacer camping, consumir comida mexicana en los foodtrucks y llevarte a casa alguno de los productos orgánicos y artesanales de un bazar que además incluye venta de libros, discos, ropa y arte.

En dos escenarios se presentarán bandas locales e internacionales, en un abanico de ritmos y sonidos que van desde el rock y el pop hasta el jazz y el reggae. El festival es para todas las edades y especies (puedes llevar a tu mascota pues es pet friendly). Además contará con el apoyo del colectivo Beasy Riders, quienes disponen de un espacio para amantes del ciclismo e impartirán talleres de huertos urbanos.

El festival Phono-Cinema se une a la celebración con un domo de cine en el que se proyectarán documentales de música y videoclips de los grupos invitados. Ya que estés ahí, aprovecha para recibir información acerca de los derechos humanos en el mundo, cortesía de Amnistía Internacional.

El cartel está conformado por una variedad de bandas de la escena global underground, entre las que figuran Joe & The Jungle (Los Ángeles, Estados Unidos), Jessy Bulbo (DF, México), URSS Bajo el Árbol (DF, México), Glass Spells (South California, Estados Unidos), El Clan (DF, México), Manny Phesto (Minneapolis, Estados Unidos), Kinética (Santiago Chile), Dead Leaf Echo (Nueva York, Estados Unidos), Prefiero Fernández (Santiago, Chile), 60 Tigres (Monterrey, México), Dasha (DF, México), The Delay In The Universal Loop (San Nazzaro, Italia), The Movement In Codes (San José, Costa Rica) y Huge The Cara (Buenos Aires, Argentina).

Además, podrás votar por tu banda preferida en la final de la Guerra de Bandas, concurso que apoya al talento local y en las que participaron 600 grupos entre agosto y septiembre. Los finalistas son 13 Grados, Kosseing, Lemurder, Ponik, Ziruela, Le Monqué Spazzuah, Marbea, Bolina Sin Parné, Nuk e Insoul.

Tip: Ingresa en la aplicación de Uber el código "festivalajusco" y obtendrás dos viajes gratis de $100 para llegar y regresar al festival.

Festival Ajusco: Kilómetro 11.7, Carretera Picacho, Ajusco. Sáb 14 y dom 15 de noviembre. $300 por día.