Beat Bugs
Esta serie animada para niños, además de ser entretenida, se acompaña de grandes canciones de los Beatles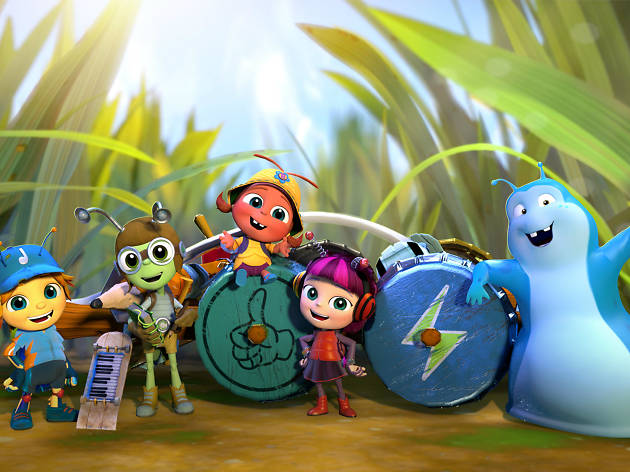 "Bueno, tía, no creo que me gusten mucho los Beatles…", me respondió mi pequeño y melómano sobrino cuando le pregunté si le gustaría ir a un concierto de Paul McCartney, si algún día vuelve a México. Como en gustos se rompen géneros, no quise debatirle, pero Netflix acaba de regalarme un gran punto a favor y con el que mi sobrino le dará el beneficio de la duda al cuarteto de Liverpool: la serie de TV para niños Beat Bugs.
Creada por Josh Wakely, este programa animado tiene como protagonistas a Jay, Kumi, Crick, Buzz y Walter, unos bichitos muy especiales. Pese a que su universo se reduce al jardín de una casa, los cinco amigos pasan por un gran número de aventuras, cada una acompañada de rolas del catálogo Northern Songs, de John Lennon y McCartney.
De esta forma los niños escucharán "Help!", "All You Need is Love", "Yellow Submarine" y "Lucy in the Sky With Diamonds", entre otras canciones de los Beatles. Las versiones que aquí aparecen llevan las voces de cantantes contemporáneos como Regina Spektor, Jennifer Hudson, James Corden y Robbie Williams. Sin embargo, no sólo por el encanto de los protagonistas y por el soundtrack es que recomendamos Beat Bugs, también es importante destacar sus mensajes sobre la amistad y la esperanza.
Aunque Beat Bugs estará disponible en Netflix, se trata de una producción independiente realizada por Grace: A Storytelling Company (Grace), Thunderbird y Beyond Screen Production. La serie ya tiene confirmada su segunda temporada y su banda sonora ya está disponible en Apple Music.
Beat Bugs Netflix.