Gastronomic hot spots in Mexico City
New and trending restaurants in Mexico City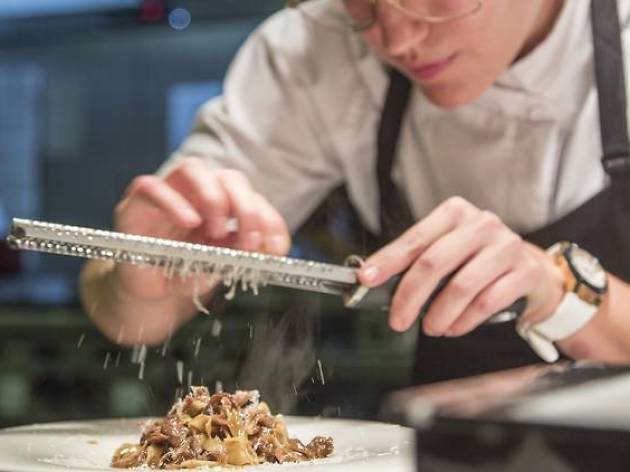 Trending restaurants
This is our new gastronomic friend with an ingenious and genuine design. Lucas Local is in search for excellency and it's about to achieve it to become one of the best restaurants in town. Every month, chefs Ale Coppel and Alexander Suastegui will perform a different menu.
Leer más
A relaxed coffeehouse and cafeteria in Coyoacán. You must try the chocolatin, a perfect recipe of freshly baked chocolate filled wonder. To make a match, have a latte.
Leer más
The last member of Corredor Tonalá with the flavors of the coast of Ensenada. The menu is rather simple so deciding what to get will not be a problem. In tacos, try the shrimp and Mennonite cheese taco (taco de camarón con queso menonita) and the fish and sea urchin tostada (tostada de pescado y erizo).
Leer más
The menu was developed by chef Gerardo Vázquez Lugo (Nicos), who now is bringing the traditional mexican flavors to La Condesa. Try the pork ribs with verdolagas, the ranchero rice and a delicious corn gordita, filled with nopal.
Leer más