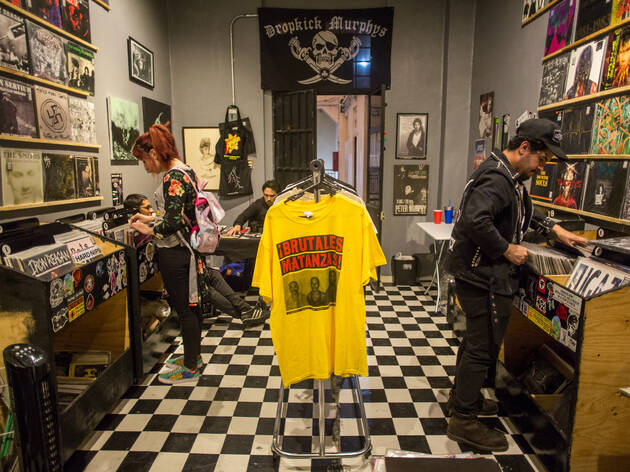 1/15
Foto: Alejandra Carbajal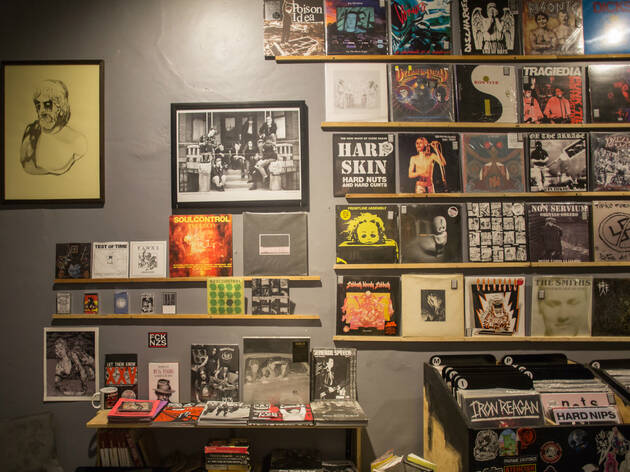 2/15
Foto: Alejandra Carbajal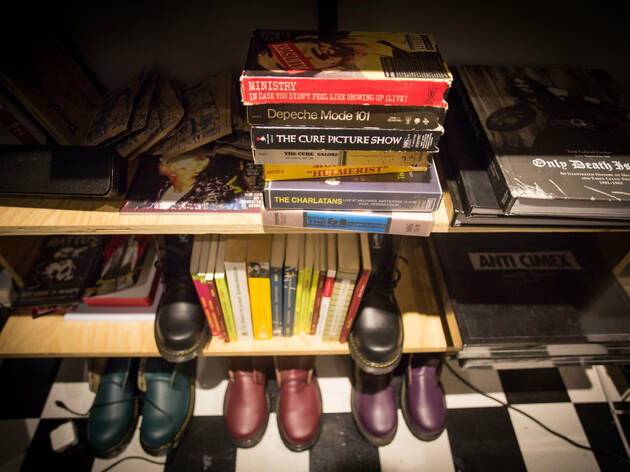 3/15
Foto: Alejandra Carbajal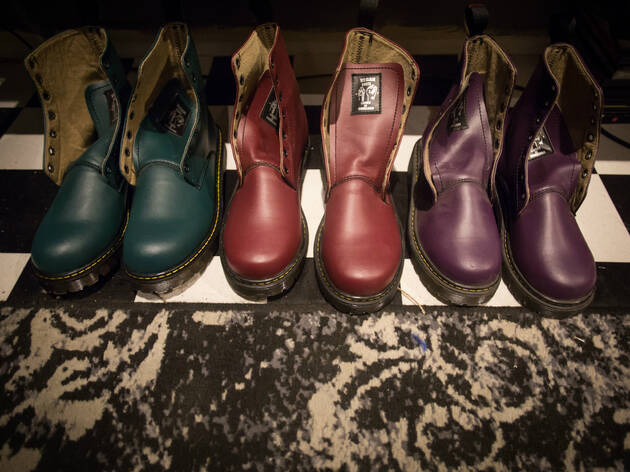 4/15
Foto: Alejandra Carbajal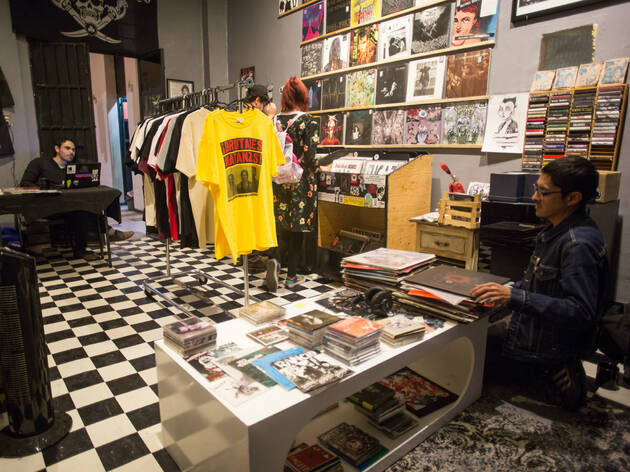 5/15
Foto: Alejandra Carbajal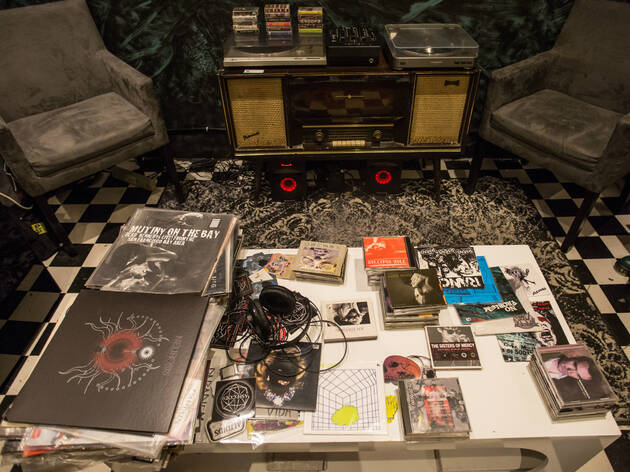 6/15
Foto: Alejandra Carbajal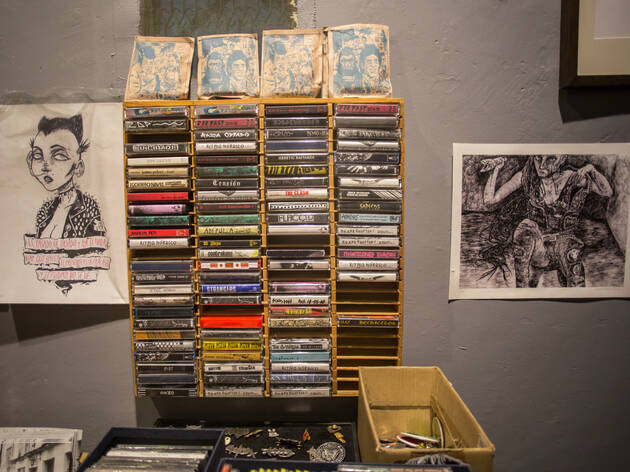 7/15
Foto: Alejandra Carbajal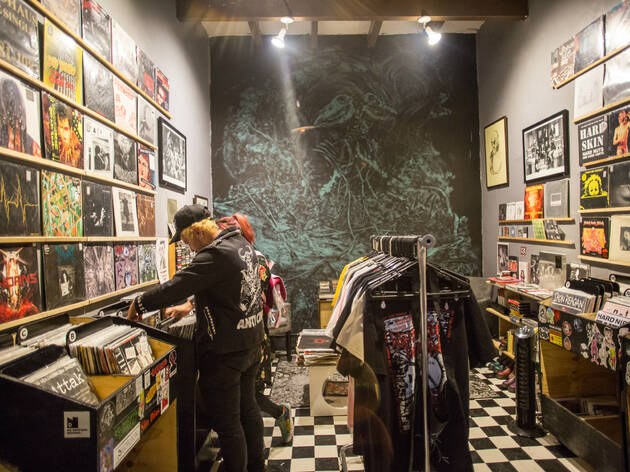 8/15
Foto: Alejandra Carbajal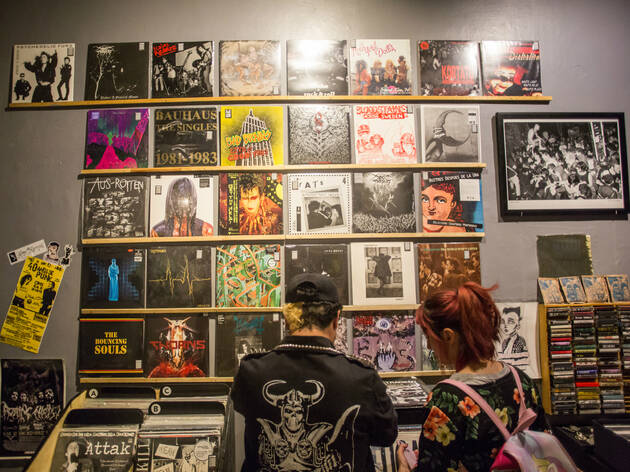 9/15
Foto: Alejandra Carbajal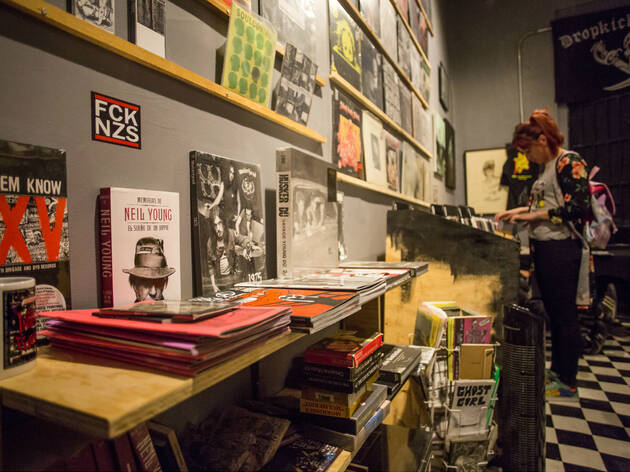 10/15
Foto: Alejandra Carbajal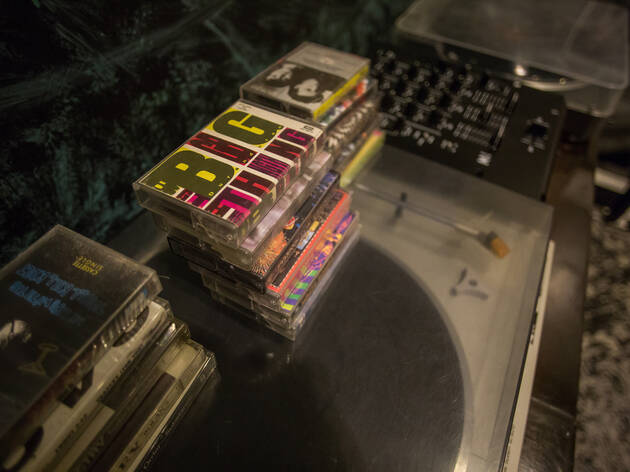 11/15
Foto: Alejandra Carbajal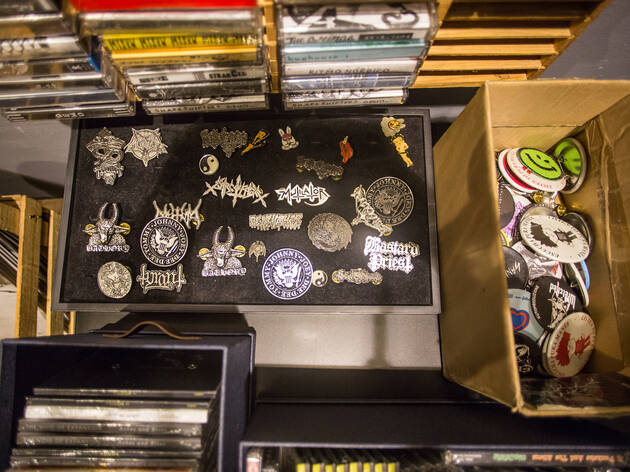 12/15
Foto: Alejandra Carbajal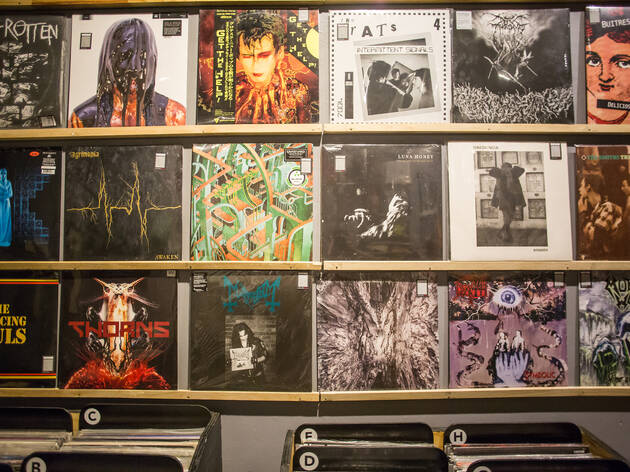 13/15
Foto: Alejandra Carbajal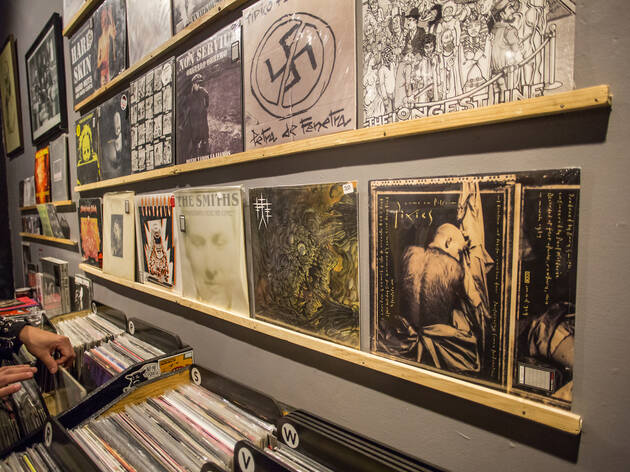 14/15
Foto: Alejandra Carbajal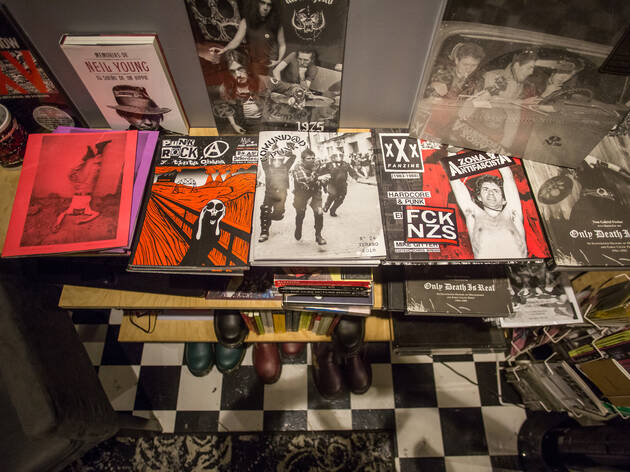 15/15
Foto: Alejandra Carbajal
La cultura del vinil se resiste a desaparecer. En pleno 2019, se agradecen los espacios que conservan el espíritu musical que tanto caracterizaba a las décadas pasadas. Un ejemplo de ello es Venas Rotas Discos, una pequeña tienda que se aloja en un edificio antiguo del Centro Histórico.
El catálogo de Venas Rotas se especializa en rock, punk y metal. Lo mismo encuentras el último álbum de Drab Majesty hasta los clásicos de Black Sabbath, AC/DC y The Smiths. La tienda también cuenta con un apartado de casettes, pines, fanzines y libros de tus artistas favoritos.
La encontrarás como el despacho número 24 en el segundo piso de un edificio que pareciera que sólo tiene departamentos en su interior. Lo sabemos, no es un lugar muy vistoso ni muy grande, pero a pesar de su reducido espacio, te será fácil encontrar discos y otras piezas que tanto buscabas porque, eso sí, todo está bien acomodado en su lugar.
Entre los viniles clasificados por abecedario encuentras bandas como The Cure, Metallica, Black Sabath, Neurosis, Non Servium, Disrupt, y muchas más. La mayoría de los discos tiene un precio entre los $250 y $750 pesos, sin embargo, hay discos que se elevan hasta los $1,800, así que ve preparado porque hasta podrás descubrir playeras que se adapten a tu estilo por sólo $150.
En Venas Rotas Discos también hay pines, fanzines y libros de tus artistas preferidos. Tampoco olvides checar la obra al fondo de la tienda ni los cuadros de las paredes del lugar, pues si te gusta el estilo, le puedes encargar alguna pieza de arte a Gustavo, el artista visual de la tienda.
En ocasiones la tienda llega a tener algunas presentaciones en vivo de bandas musicales, así que cuando vayas, asegúrate de que registren tus datos, así podrán avisarte de estos eventos y de las nuevas piezas que lleguen. La atención del lugar es muy buena, si tienes alguna duda, basta con comentarles a los encargados para resolverla. Si eres de los que les gusta hablar, despreocúpate, aquí podrás sentarte un rato a compartir ideas y tomar un café con una plática amena.
Recomendado: Las mejores tiendas para comprar discos de vinil en la Ciudad de México.
Nombre del lugar
Venas Rotas Discos
Contacto
Dirección
Bolívar 67
Centro Histórico
Ciudad de México
06010

Horas de apertura
Mar-sáb 12-8pm
Transporte
Metro San Juan de Letrán.