Entrevista con Jeremy Deller
El artista ganador del premio Turner nos contó sus impresiones sobre arte, política y música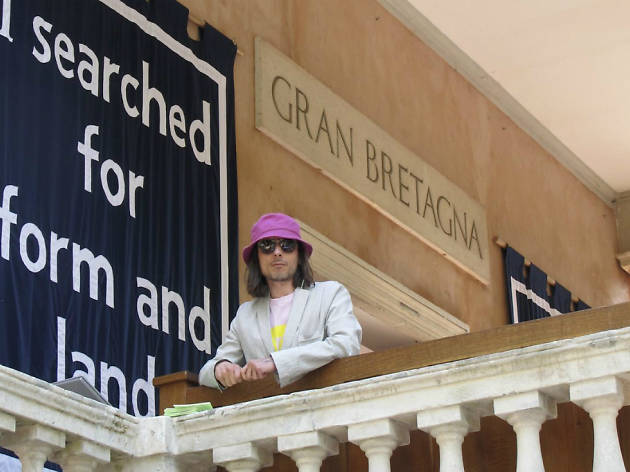 El MUAC es uno de los museos favoritos del sur de la ciudad no sólo por su arquitectura, sino por las exposiciones de gran calidad que exhibe. En esta ocasión trae una retrospectiva del artista británico Jeremy Deller.

Le preguntamos sus impresiones sobre el arte, la situación política actual de Reino Unido y su afición por la música popular, que es por cierto uno de sus temas de estudio más constantes.

¿Qué banda crees que refleja el sentimiento de ser inglés hoy en día?
He perdido contacto con el escenario musical, pero los Sleaford Mods seguramente son los que lo reflejan.

¿Prefieres a Blur o a Oasis?
Blur. Oasis es aburridamente retro y poco original.

¿Cómo cambió tu vida al ganar el premio Turner en 2004?
Es difícil de explicar, pero lo que sí es que me invitan a más cenas.

¿Cómo abordas problemas políticos desde tu discurso artístico? Pienso en tu obra The Battle of Orgreave.
Trato de no ser tan directo, sino encontrar una forma artística de expresarlo, el humor es muy importante.

¿Qué episodio de la historia británica de los últimos años consideras más significante?
El nuevo gobierno, ellos acabarán con todo lo bueno del Reino Unido.

Jeremy Deller. El ideal infinitamente variable de lo popular. MUAC. Museo Universitario de Arte Contemporáneo. Insurgentes Sur 3000, Ciudad Universitaria. Mié, vie y dom 10am-6pm, jue y sáb 10am-8pm. Del 22 de agosto al 7 de febrero de 2016. $40.