Tania Franco Klein. Proceed to the Route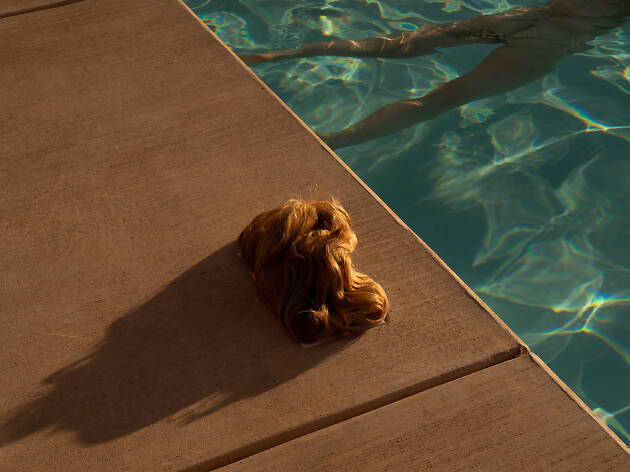 Time Out dice
Colores fuertes, luces tenues, mujeres con presencia escénica. Así son las fotografías con las que Tania Franco Klein retrató Dior Cruise 2019, la colección de la casa de alta costura Christian Dior que se inspiró en el entrañable estilo de las escaramuzas. Como Franco Klein compartió en sus redes sociales: se trató de uno de los eventos más importantes para la fotógrafa mexicana. La artista comienza 2019 con una exposición individual en ALMANAQUE Fotográfica de la CDMX.
La obra de la fotógrafa explora las prácticas sociales de las sociedades occidentales del siglo XXI, como la obsesión por la juventud, el ocio, el consumo y la desconexión emocional.
En la exposición Proceed to the Route, Franco Klein retrata mujeres al borde del abismo emocional, quienes han sido absorbidas y destrozadas por la sociedad en la que viven; al borde de una carretera buscan un nuevo camino que les permita vivir y no sólo sobrevivir. Los colores y las escenas evocan dimensiones paralelas, que son iguales a las nuestras; en las que el vacío emocional destroza a tal punto que sólo se puede comenzar desde cero.
La carrera de Tania es relativamente joven, pero eso no significa que carezca de experiencia o reconocimiento. Por el contrario, su trabajo ha sido ampliamente reconocido y ha colaborado en publicaciones con The Guardian, British Journal of Photography y Vogue Italia, sólo por mencionar algunos. Ha expuesto en diversos puntos de Europa, Estados Unidos y México y ha ganado el Sony World Photography Award en dos ocasiones.
Recomendado: 10 exposiciones para ver en la semana del arte.
Detalles
Los usuarios dicen