Sense8
La serie con la que Netflix nos sorprendió este verano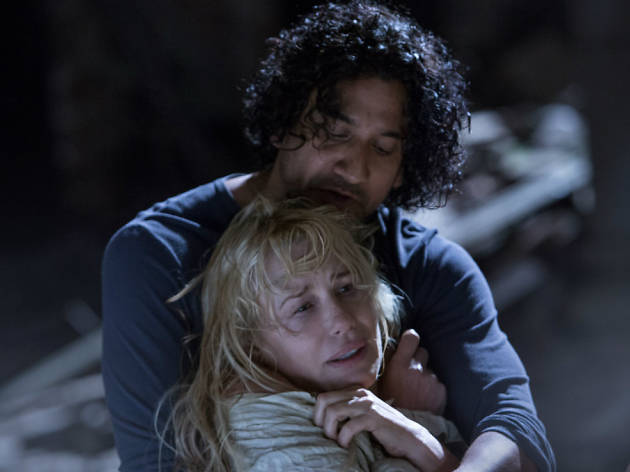 Orange is the New Black, Better Call Saul y House of Cards son algunas de las series con las que Netflix nos ha sorprendido en el último año. A la lista se suma una nueva producción.

"Empezarás a sentir cosas extrañas: enojo, alegría, dolor y placer sin ninguna razón", es parte de lo que experimentan aquellos que renacen como Sensate, una extraña forma de vida que presentan los hermanos Wachowski (Matrix, 1999) en su nueva serie.

En Sense8 se muestra a ocho personajes desconocidos y distribuidos por diferentes ciudades del mundo –parece ser que la Ciudad de México está entre los escenarios–. De esta manera también se unen talentos globales, como el del español Miguel Ángel Silvestre, la mexicana Eréndira Ibarra, el estadounidense Brian J. Smith y la india Tina Desai.

Por la premisa, el thriller de ciencia ficción tiene cierta similitud con la trama de Héroes (2006): individuos que, pese a radicar en diferentes partes del mundo, están vinculados por los poderes sobrenaturales que poseen. Sin embargo, la diferencia está en el origen y tipo de habilidades que adquieren sus personajes.

En la nueva serie de Netflix, los protagonistas tienen la peculiaridad de que, tras una trágica muerte, regresan a la vida, pero ahora mental y emocionalmente conectados entre ellos. Las cualidades que desarrollan los convierten en presas de una persecución. Así que su lucha no es para defender a la humanidad, sino una cuestión de supervivencia.

Tras sus recientes fracasos taquilleros (El destino de Júpiter, 2015), la nueva misión de los Wachowski es reivindicarse con su público.