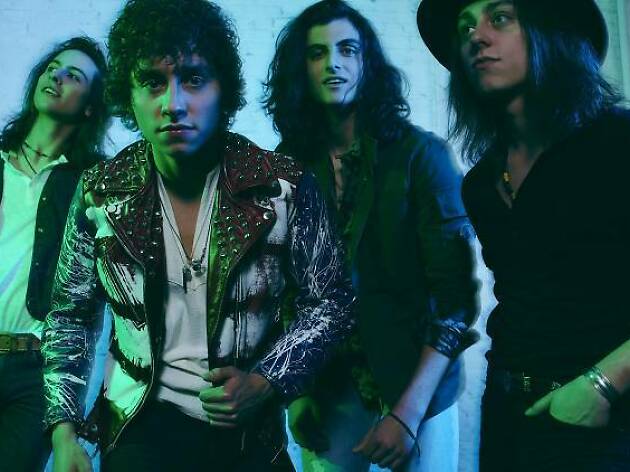 Time Out dice
La banda estadounidense viene a la CDMX a promocionar su álbum debut Anthem of the Peaceful Army en el Teatro Metropolitan este 29 de abril
La banda que los fans de Led Zeppelin odian: Greta Van Fleet —nombre con tipografía de Stranger Things— visita la CDMX el próximo 29 de abril en el Teatro Metrpólitan. Pero seámos honestos, no les ha de importar la crítica de los melómanos cuando sus conciertos son sold out y us fans corean cada una de letras de sus canciones, aunque eso sí, la similitud con la mitica banda es un hecho.
No sabemos por qué Greta Van Fleet genera tanto hate si han lidereado el fondo de las listas de popularidad. Ahora, ¿por qué les molesta tanto que alguien retome el sonido de Robert Plant? La verdad es increíble que un disco como Anthem of the Peaceful Army (2018) nos recuerde a Led Zeppelin IV (1971), y es que la influencia de la banda, después de más de cuarenta años, es obvia.
La banda cuenta con un par de EPs y un álbum debut, solventado por rostros agraciados. No sé si es realmente es lo que los jóvenes de 17 años escuchan, pero tampoco es lo más desagradable que podrían hacer. Si Greta Van Fleet es lo suficientemente capaz de evolucionar su sonido a algo más maduro y propio les irá bien con los detractores, ahora no pasan de ser una boyband disfrazada de rockstars incomprendidos. Aunque los reflectores ya los tienen y seguro van a aprovecharlos.
Detalles
Los usuarios dicen