Somos Distrito MX, la iniciativa que apoya la moda mexicana
19 diseñadores mexicanos se unen en una venta con la intención de acercar su trabajo al público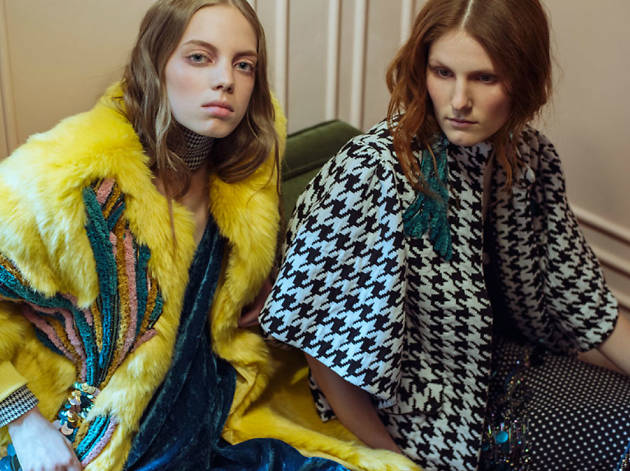 Año con año la moda mexicana va tomando fuerza logrando el reconocimiento dentro y fuera del país. El talento nacional ha estado en el foco de la industria por las propuestas que fusionan la tradición con la modernidad de nuestra historia multicultural. Para muestra su participación año con año desfiles de talla internacional como Fashion Week México.
Distintas plataformas e iniciativas han surgido para dar a conocer las diferentes marcas que representan este movimiento en México. Pero hoy, por primera vez, nace Somos Distrito MX, una iniciativa que le pertenece a los propios diseñadores que se han unido para presentar un evento donde podrás adquirir las colecciones de 19 marcas mexicanas en un mismo lugar y así conocer lo que hay detrás de ellas de la mano de cada uno de los diseñadores.
Los participantes de esta iniciativa única saben que la unión hace la fuerza: Ocelote, Children of our town, Mina Ro Mina, Mancandy, Pink Magnolia, Caralarga, Prima Volta, Cynthia Buttenklepper, Chabe, Avocet, The Pack, Benjamín Ríos, Minhk, Mosicuss, Gala is Love, Hua Lingerie, Boyfirend's Shirt, Shinae Park y Alexia Ulibarri te esperan el próximo 18 de noviembre en Makken.
Aquí encontrarás distintas marcas de accesorios, joyería, accesorios y piezas ready to wear para hombre y mujer. Además, tendrás la oportunidad de ser asesorado por los propios diseñadores que estarán platicando sobre sus proyectos y las colecciones.
No pierdas la oportunidad de conocer a los diseñadores que están dando de qué hablar y, de paso, llévate una o varias piezas.
Somos Distrito Mx Emilio Castelar 171, Polanco. Sáb 18 de noviembre 11:30am-9:30pm. Entrada libre.